Food52's Amanda Hesser and Merrill Stubbs on their community media model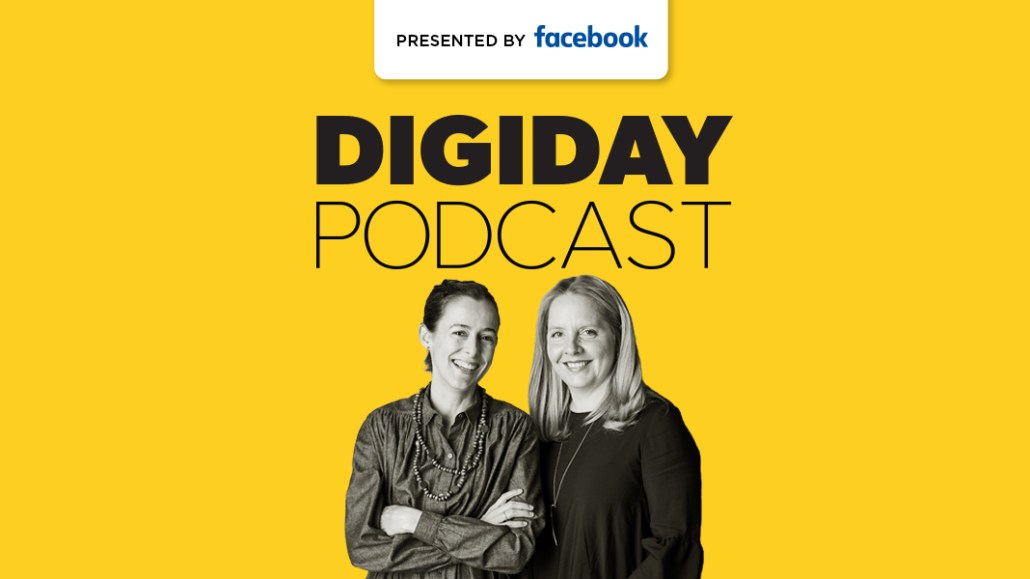 Subscribe: iTunes | Spotify | Google Play | Stitcher | Anchor
Amanda Hesser and Merrill Stubbs worked together for five years before cofounding Food52 in 2009. That was enough time for them to recognize a gap in the online landscape. Americans were getting more serious about food and cooking as rewarding pursuits and social opportunities but the internet had yet to reflect that movement.
"We felt that aside from food blogs, which were really exploding, there was no platform for real people to have a say, to share their knowledge and expertise, to have a social experience with one another," said Stubbs on this week's episode of the Digiday Podcast.
Their answer was a website that serves as a content publisher, a forum and a good place to shop for pots and pans. And people do turn to the site for kitchenware: Food52's revenue comes roughly 75% from commerce and 25% from ads, Hesser said. The Chernin Group recently paid $83 million for a majority stake in Food52.
In our latest podcast, Hesser and Stubbs discussed the 19th-century antecedent to crowdsourced recipes, the majority stake acquisition taken up in Food52 by the Chernin Group and a few straightforward recipes that everyone should know.
Here are a few highlights from the conversation, lightly edited for clarity.
Foodies had no central place on the internet
Stubbs: "Recipes were very popular. And they still are, clearly. But what we're seeing happening offline was very much about getting together. It was about connecting like-minded people, whether they were home cooks or even semi-professionals — people were quitting their jobs as lawyers and accountants to start a chocolate-making business, or become a ceramicist — and getting together, whether it was pop-up dinners or food swaps. We were covering all these things as food journalists and we felt that aside from food blogs, which were really exploding, there was no platform for real people to have a say, to share their knowledge and expertise, to have a social experience with one another."
Build it (even if it's creaky) and they will come
Hesser: "In 2012 we tested commerce using a third-party platform, and honestly, it was so tedious to use if you were a shopper, and people shopped on it, which we were shocked by. They bought wooden bowls, they bought imported sardines, they bought trips to Italy off of this clunky platform. And it felt like a really strong proof point for us that we had earned people's trust, and they wanted our curation and a source for these things."
A media company, but not first and foremost
Hesser: "Of course we are [a media company] in part. We publish articles, we publish books and recipes, and we sell advertising against it. So yes, we are from a technical definition. But we never thought of ourselves in that way."
Keeping the company's teams balanced (and appreciated)
Hesser: "There is a natural tension between an ad sales team and a commerce team because they're operating very differently. So making sure that they understand how each other's functions is something we constantly have to evolve and work on. Everyone wants to make sure that we care as much about one part of the business as we do the other. People want to feel like they're getting resources, that when we're celebrating things at that company we're celebrating things equally across teams. It's pretty traditional topics of conflict, if you want to call them conflict."
Sponsored content isn't going anywhere but up
Stubbs: "The lines are blurring more and more every day. The opportunities with partnerships have expanded so greatly even in the last three to five years. It's possible or even preferable for both sides to create these larger, more multifaceted, longer-term partnerships with other brands where there's like-mindedness, where there is some kind of audience overlap or complementary audience or customer base. We've done a bunch of partnerships now with great brands where there has been a media component, there's been a sponsored content component and then there's been a commerce component. We did something with Patron a couple of years ago where we designed a small line of barware that we put both of our brandings on and sold those items in our shop. They also took some of the inventory to give to some of their VIPs, and that also became a talking point for content as well."
https://digiday.com/?p=352207