Conde Nast's Craig Kostelic: 'We're completely embracing programmatic'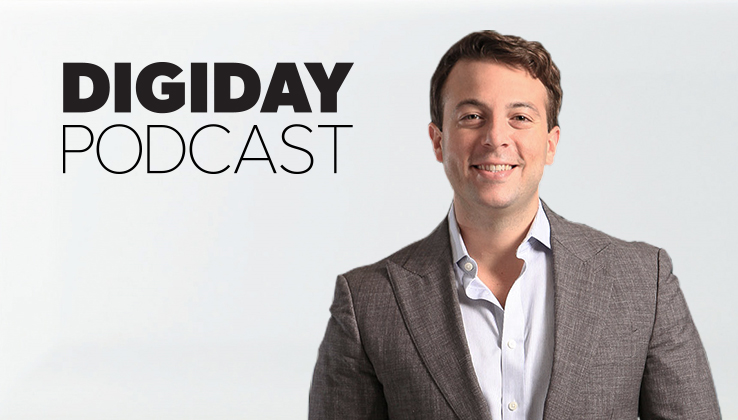 Subscribe: iTunes | Stitcher | RSS
The Food Innovation Group is home to legacy brands like Bon Appétit, but in the shift to digital, the magazine has become a complement to Bon Appétit's digital and social offerings. With the majority of the group's revenue now also coming from digital, it's embracing programmatic advertising.
"Programmatic is an activation method versus a buying strategy. If display [advertising] is a function of getting more programmatic, there's a huge opportunity to streamline and create less friction [in transactions]," said Craig Kostelic, chief business officer of Food Innovation Group and Condé Nast's Lifestyle Collection, on this week's Digiday Podcast. "We're completely embracing programmatic."
Below are highlights from the episode, edited for clarity.
Using one sales team for all publications
"Everyone is looking for bigger, fewer partnerships. We are trying to reorganize ourselves into a similar fashion where we can come to the table with this portfolio of brands and bring solutions to clients to help them across multiple passion points, instead of focusing on individual ones. [We're] trying to bring efficiencies of scale and time across that portfolio."
Changing perceptions in the advertising marketplace is hard
"Everybody tries to simplify everything and break it down to the least common denominator, which is print. Our heritage has started in print. The connotation around what it means to be a publisher hasn't been super positive. With print, it's a one-way conversation — there's content, and we want the ads to run next to it. [That's different from] a two-way dialogue and acting as a consultant for our clients that we're trying to evolve to."
Scale is less of a priority
"At this point, scale is just a figment of our imagination. When you think about competitors [in food videos], they have a format that represents their brands. If you see those videos, it's clear where the creative vision is coming from. If you asked a consumer when they walked away from that video, they'll remember it was from that producer. At Bon Appétit and Epicurious, we're not trying to compete on scale. At Food Innovation Group, which is a [business-to-business] name, we are."
Positioning for programmatic advertising
"The autoplay video on Facebook News Feed is pretty standardized. But Facebook can do it, and publishers can't? The ad experience needs to get better. But since the rise of programmatic, you could be a blogger, set up a programmatic exchange and figure out how to drive traffic and earn a bunch of money. That's the negative side of technology, but we're positioned on the good side of it."
https://digiday.com/?p=259318