Money is streaming into all corners of the digital media world, but it often seems like publishing startups don't get as much attention. And yet there's a new crop of companies that have sprung up to modernize the publishing industry, whether that means using crowdsourcing, helping brands become publishers or reinvigorating old-school verticals.
TMG:
TMG is a back-end content service company that helps companies create and deliver content. Think of it as the ultimate owned-media shop. Working with about 50 companies, TMG is essentially an outsourced publishing arm for brands. The company comes up with a content strategy to serve its clients' audiences with what it claims are journalist-quality content. TMG created the magazine to extend the health site's reach beyond the Web and hit users at the point of contact at doctor's office.
"We're an alternative to an ad budget," said Andrew Hanelly, director of digital strategy. "By producing content, we create long-term assets for our customers."
The company has managing editors dedicated to running the show as if they were at a traditional publishing house. They put together print issues, run websites, hire freelancers and write stories that, according to Hanelly, adhere to journalistic standards.
"There's a difference between writing words and telling a story," he said. "We help tell a better story and move the needle on a business' objectives. We think we're a good tool for engagement, as we say we can be a provider of content and have to adhere to journalistic standards. This is not advertorial; it's not brand promotion."
Percolate:
Percolate helps brands create content at social scale. The company believes that over the next year or two, brands are going to create 40-60 messages per day across the social Web, which means companies will have to look at content in a different way if they're going to pull that off. That means curation.
Percolate helps brands pay attention to what an audience is sharing. It lets brands take what it thinks is the best of that content and then share it with the brand's audience. The goal: establish a level of trust and authenticity beyond the rote brand message.
"We encourage brands to create content that is wider, that has a broader interest," said Noah Brier, a co-founder of Percolate. "We help them raise the brand up a level to build trust around the brand and make them a credible voice in the space."
PureWow:
PureWow is a daily email and website for an overlooked but powerful demographic: middle-aged women. It's betting that women care about more than just fashion. It has sections devoted to areas like tech, food, arts and health. The company launched less than a year and half ago and has already attracted a subscriber base of 500,000 in New York and Los Angeles. As proven by Daily Candy and Thrillist, email, if not as sexy as an iPhone app, remains a great way to build publishing businesses.
"Email is a push platform, as opposed to a pull platform," CEO Ryan Harwood said. "It's ubiquitous at this point, and over 70 percent of women start their day by checking email. If a woman was inviting PureWow into their inbox, we knew we had the opportunity to form a special bond with them."
The company also has an impressive line up of sponsors: Proctor & Gamble, Starbucks, Toyota, Cadillac, CBS, Chase, Cartier and GE. The company runs customized campaigns. For example, it developed a Chase-sponsored content post called "Your Guide to Financial Happiness in 2012."
"We make it very clear that these are advertorials and only allow sponsors to reach our consumers once a week to assure we are not oversaturating our audience with advertisements," said Harwood.
Food52:
Food52 is in a crowded category but is thriving (between 500,000 and 600,000 unique visitors per month) by leaning on community principles. The company started with a simple idea: crowdsource a cookbook in 52 weeks (hence, Food52). It has now blossomed into a vibrant center celebrating all things food, from recipes to food news to a real-time online hotline.
"We felt there was no place online for food lovers to be celebrated or heard," said founder Amanda Hesser. "There were thousands of fantastic food blogs, but it was a very diffuse system. There's no central way to bring them together, no social hub for food. There was no filtering system for user-generated recipe sites. "
Recipes, like other content, have undergone seismic shifts in the last several years in part to changing technologies. A hundred years ago, recipes were shared person to person, generation to generation. Then companies started creating cookbooks filled with those recipes and the content was filtered through them in a top-down way. Food52 recognized that the top-down dictum no longer applies and is taking the approach that content, good content, should be celebrated and shared online. Echoing many of these curated content companies, Food52 sees this philosophy as something inherent to the social Web.
"When you allow your community to curate," said Hesser, "I think that's when things get interesting. It gets people engaged in lots of levels. It's not just the creators, but people that have strong opinions about something, to be a part of the filtering process. For us, it's a super tight community.
Storify:
Storify is a social-media tool helping people curate news stories through their social feeds. Users can mine their social networks for particular pieces of information and then drag and drop the content into Storify, creating a social story. While a curating tool, Storify is also a publishing tool where a user can write, and share, a story. Using information culled from a social stream, a user adds a social layer to the story; what others on the ground are saying about that particular item.
The company's play: make publishing social. With all the amazing source material (content) on social networks, how can a user incorporate that information into a story?
"Social media has all this amazing stuff — this content — but your mom isn't going to search hashtags," said co-founder Burt Herman. "How do you deliver the best stuff for people who won't search through stuff to make it easier for them to get the benefit of it?"
The company said 22 of the top 25 U.S. news sites use Storify, as do both the Obama and Romney campaigns. Across the pond, the British Monarchy uses the curation tool and so does 10 Downing Street.
Herman believes every story can benefit from being social by adding an additional layer to the reporting process. There's a lot of collecting of social media, and the journalistic process of writing and editing is still involved, but with a shift to a curation-environment, having a tool to help you create, filter and share that content is helpful.
Besides media outlets and reporters, brands are also using tools like this to help organize content. They are tracking what customers are saying, documenting their social-media campaigns and as a publishing tool, engaging with audiences.
"The human curation is what's valuable," said Herman. "You find what others are reading and sorting through. I discover what people are talking about because people put it into a story."
https://digiday.com/?p=7737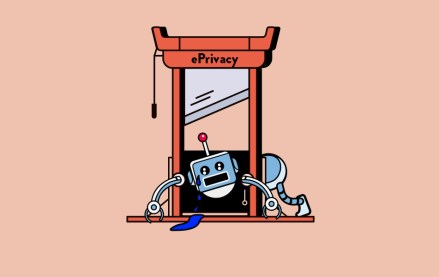 September 29, 2023 • 5 min read
•
•
Publishers are unsure if blocking AI web crawlers is enough to protect their content from being scraped and used to feed AI tools and systems.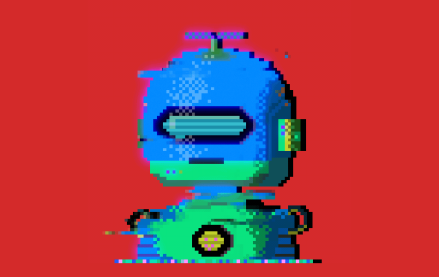 September 29, 2023 • 6 min read
•
•
New features include a new chatbot called MetaAI, Bing search integration, new AI image tools, and dozens of celebrity characters.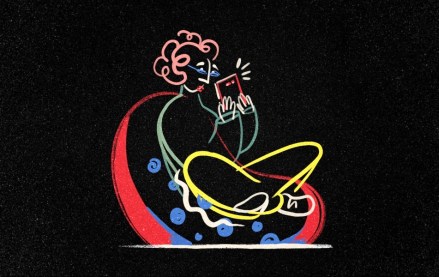 September 28, 2023 • 3 min read
•
•
The Financial Times has launched another lower-priced, subscription-based mobile app product a year after the debut of FT Edit to reach international readers.