The Financial Times racked up 45 million podcast downloads last year
March 22, 2016 • 3 min read
Flickr: Patrick Breitenbach
Podcasting is the hot new thing to many publishers, but not to the Financial Times.
The Financial Times has been producing them for 10 years. Its 12 regular podcasts managed to rake in 45 million podcast downloads in 2015, (by comparison, figures from last June show podcast hit "Serial" has been downloaded 90 million times). The publisher attributes the growth in part to taking a wider approach to its podcast distribution, broadening 18 months ago from relying on FT.com and iTunes to include other platforms like Stitcher and Soundcloud.
"The ecosystem is growing around podcasting," Kayode Josiah, head of commercial development, video and audio at the FT, told Digiday. "People start to find their gaps and areas of development and build business around that, that's the indication that there's a market and it's here to stay."
Now, the FT produces around 20 podcasts a week across its 14 different shows. FT News, for instance, a segment under eight minutes on the day's top events, goes out sometimes twice a day. So far this year it has launched Irreverent Questions with Mrs Moneypenny, where the FT columnist answers queries on topics from career advice to capitalism, and FT Politics, both of which are weekly shows of 30 to 40 minutes long.
The latter, presented by former Spectator journalist Sebastian Payne, has had the fastest-growing download figures. It's produced in Asia so can be published early on Saturday mornings, GMT. "This was a gap in the market where no other competing podcast publish," said Martin Stabe, head of interactive for the FT.
The FT has a handful of global audio-only producers and journalists, but almost all the FT's journalists feature across its portfolio of podcasts. Correspondents have been trained to use their iPhones to produce FT News segments from wherever they are in the world, in attempts to "democratize the production process," said Stabe. "It means we're not relying on a single centralized resource."
Like the FT's social video output, its podcasts have always been available outside its paywall to showcase the brand and draw in new potential subscribers. Reaching the ears of listeners on whatever ecosystem they chose to use is a top priority. Currently, the FT distributes podcasts to Stitcher, iTunes, Soundcloud, Spotify, Audioboom and more recent Swedish entrant Acast, which is the FT's tech provider too.
"Acast allows us to dynamically stitch in pre-roll advertising into the podcast across all of the platforms, and into the back catalogs' episodes too, so an advertiser could advertise across the whole FT Money series for example," said Josiah. Other platforms allow ads on their ecosystem only.
However, Josiah admits that while podcasts need more innovative ad formats to mature into a serious business, podcasting needs more robust metrics too. "We'll be seeing more convergence with audio and video," he believes. "There are certain things that podcasting is more aware of, which we'll get to sooner, such as more advertiser metrics and ad transparency."
The majority of video consumption is through streaming now, whereas for podcasts, it's still downloads, which is the main metric. Although the tide is turning — platforms like Stitcher offer some streaming service. Shifting to this model will open up more metrics for publishers too, like when listeners drop off.
Equally, more visuals will be brought into the audio sphere. "It is difficult to promote audio content on a visual-focused social media platform," said Stabe. "We'll start to see are more pseudo video to promote audio." Like audiograms, which the FT is in the very early stages of testing on social media, such as this post around dyspraxia (a childhood developmental disorder marked by clumsiness), which went out on Twitter. "It's almost the reverse of the caption video trend in social video after Facebook's auto-off feature," he added.
Of course, attribution is a tough problem to crack, and by running experiments driving listeners to specific URLs, the FT will focus this year on working out the direct correlation between people who listen to the FT's podcasts and then go on to subscribe.
https://digiday.com/?p=167769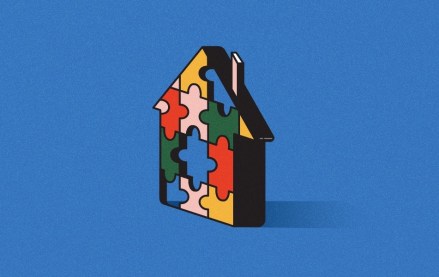 September 22, 2023 • 4 min read
Apartment Therapy's president Riva Syrop took the stage at the Digiday Publishing Summit to discuss the convergence of commerce and sponsorship revenue within its Small/Cool event.
September 22, 2023 • 4 min read
Media execs took stage at the Digiday Publishing Summit to discuss the growing importance of ROI in ad campaigns this year.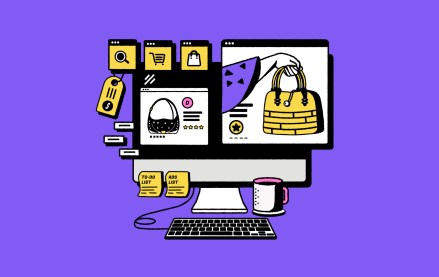 September 22, 2023 • 4 min read
CEO Satya Nadella said AI assistants will be as ubiquitous as PCs and will help users navigate across apps, operating systems and devices.