Not all publishers are created equally, especially by digital media's new platform overlords.
A small group of high-profile publishers have the equivalent of a platform black card: they're called on to help create and test new features and are first to launch them, giving them more time to test and learn. Three indisputable platform darlings are The New York Times, CNN and BuzzFeed. All are regularly tapped to launch major initiatives including, variously, Facebook Instant Articles, Google Accelerated Mobile Pages and Snapchat Discover, and reportedly were the most highly paid by Facebook to produce live video. They have audiences (all are top news properties in terms of monthly direct traffic) and have resources to spare.
"You can go to three big ones that you know have the scale and are associated with quality to some degree and that will dedicate the resources," Vivian Schiller, who's had news executive roles at NPR, NBC News and Twitter and now consults to media companies. "The problem with that is, you're leaving out the big categories; you're leaving out local media."
Some publishers grumble that while The New York Times gets consulted by Facebook, they can't get a call returned. This raises suspicion that the big ones get favored by the network's algorithm, though some publishers believe the platforms are only doing what's practical and that they're committed to having a level playing field.
Here's a detailed look at each of the three:
BuzzFeed
The viral news publisher reportedly is the highest paid company by Facebook, receiving $3.1 million to make live video for the platform. It also was among the nine publishers that were first to launch Facebook's Instant Articles and a launch partner of Google AMP. While other outlets have come later, and more reluctantly, to posting their content directly to platforms, BuzzFeed has made distributed media core to what it does. It has a presence on 30 different platforms. In video, it's already a powerhouse, regularly ranking among the top media properties in video views and engagements and making it an obvious place for Facebook to place its bets. That and its understanding of what makes content go viral give it a head start over other publishers. (BuzzFeed declined to comment.)
CNN
CNN has spent heavily on resources for platforms: it has a small army of about 25 that's in regular contact with the platforms, and many more who interact with them on a less regular basis. In terms of creating journalism for platforms, CNN is all in: It's building a distributed content team led by Mitra Kalita, now a dozen and growing. It's hiring more than 200 new staffers as part of a $20 million digital expansion. It also posts more to platforms than other top publishers, according to a Tow Center analysis. That commitment has its benefits; CNN was working with Snapchat at least six months before the app launched Discover and has tested initiatives with Apple and Facebook. CNN reportedly was the third-highest paid publisher by Facebook to create live video, after BuzzFeed and the Times. It also was first to launch on Snapchat Discover and on Facebook's Messenger bot platform.
"What CNN represents to people around the world is core to what platforms need and want," said Meredith Artley, CNN's global editor in chief. "We're video-centric and we're truly global and multi-screen in a way other media organizations are not."
The New York Times
The Times is still weaning itself from its print-centric legacy, and may have had its share of digital fumbles. It published half as many posts to platforms as CNN did in a week, according to the Tow Center. But it's still a premier journalism brand that's known around the world. It's staffed up in video, putting seven people just on Facebook Live, and reportedly got $3 million from Facebook to create live video, second only to BuzzFeed.
The Times is often approached early on for platform initiatives, which gives it an advance look at forthcoming features and the chance to influence their business model, said Kinsey Wilson, evp of product and technology. With Facebook, the Times was one of the publishers calling for more flexibility in monetizing Instant Articles, which Facebook eventually allowed. The Times was in daily contact with Google in developing AMP to ensure it addressed publishers' business needs, in probably the closest working relationship the Times has had with a major platform.
"One thing that's missed in reporting of this is that there's a tendency to assume the path is set when in fact it has been much more of an evolution and conversation about the direction it will take," said Wilson. "We are often but not always approached for these early experiments. As long as we can do that without compromising our business interests, then by and large it's usually good to get that early look and there's some opportunity to influence the direction they're going in."
https://digiday.com/?p=184924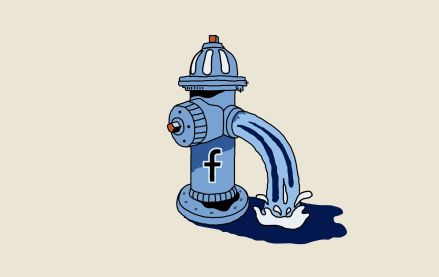 October 4, 2023 • 5 min read
•
•
Publishers are still feeling the effects of a change Facebook made in May that caused a steep decline in referral traffic. Nearly four months later, publishers aren't sure when — or if — that traffic will come back.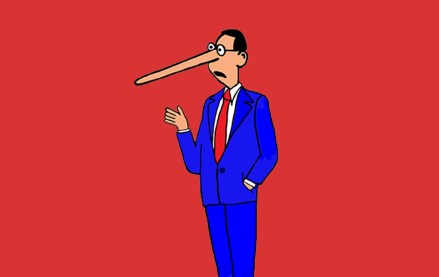 October 3, 2023 • 7 min read
•
•
A new definition for MFAs is available but the vague nature of the guidelines is leading to a lack of standards that might prevent adoption.
October 2, 2023 • 1 min read
•
•
The publishers who attended DPS were focused on the potential upsides of applying the technology to their operations while guarding against the downsides.