Facebook's appetite for food videos is exploding, and it's making the need to differentiate even more critical.
Food channels like BuzzFeed's Tasty and Scripps-backed Tastemade are regulars in Tubular Labs' top five most-watched Facebook video accounts, the former gobbling up 2.2 billion views in March. But there are plenty of imitators hoping to stand out, too.
London-based Twisted is one such page looking for food fame on Facebook. Each day, it publishes two one-minute original video recipes of odd culinary combinations, often going heavy on the cheese and carbs, like this sushi cake or these pizza waffles.
In six weeks, Twisted has had 220 million video views, per Tubular Labs. Its nearly 900,000 Facebook followers is a far cry from Tasty's 56 million, but it's aiming for 5 million by the end of the year. But like a lot of social videos, they're shot from above and often show hands in bowls, with the directions overlaid as text, given that Facebook video is muted by default. Here's how it plans to differentiate.
Simple recipes, unusual combinations
Twisted is a spinoff of Food Envy, a 6-month-old Facebook video food recipe page. Food Envy was in turn launched by Jungle Creations, a 2-year-old digital publisher, after seeing the appetite for food videos on Facebook explode. As the name would suggest, Twisted grew out of Food Envy's success with videos featuring oddball mashups, like this fajita cake recipe (13 million views), or this sticky chicken and Guinness one (9.9 million views). Relying on Facebook is a risky move, but Jungle Creations is young and nimble enough to respond to Facebook's algorithm.
"The model has always been to simplify the cooking process so there was no need to leave Facebook," said Jamie Bolding, founder and CEO of Jungle Creations. "Why would you want to send people out of it? It's the only way to capitalize on this opportunity to be where the audience is."
Each week there are several creations that never get published, usually because they are too complicated. One such idea was a breakfast, lunch and dinner lasagna, of which Bolding said, "No one was actually going to make that."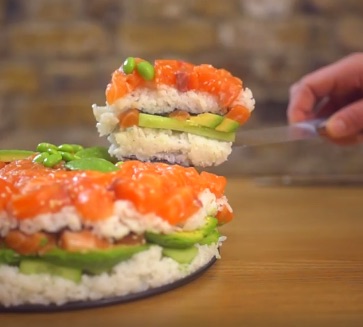 Guaranteed video views 
Restaurant chain Yo Sushi is Twisted's first advertiser. It paid £20,000 ($29,000) for one video tied to the launch of a new menu. For the video, Okonomiyaki, a savory cabbage filled Japanese pancake, will get the Twisted treatment next week, labeled as paid-for by Yo Sushi.
For each video Twisted makes with brands, it guarantees 1 million views. If it falls short, it creates another one free of charge.
Still, there remains the question of why a brand would head to Twisted over another, larger rival. Bolding points to Crowdbabble analytics, which show Twisted has 5.8 percent engagement rate on its videos, ahead of competitors. Of course, a smaller audience base tends to be more engaged; whether Twisted can keep this level up as it grows its fan base is another question.
Varied content formats
With a team of just two editors and a chef, the Twisted team has been focusing on simple recipes, but it has been varying them to stand out. One way it's doing this is through non-commercial agreements and series with local London independent restaurateurs.
Ben Churchill, a chef who makes sculptures with food, has started creating videos with Twisted, like this one of him making a chocolate replica of the Iron Throne. Since he started publishing with Twisted, Churchill's Facebook following has doubled.
Such agreements have helped Twisted differentiate from the deluge of footage of hands in bowls. Bolding said, "The next evolution of Facebook video will be in building the relationship with the creator, like what we saw with YouTube, bringing in that personality. That's why we're bringing in the people behind the food."
Images courtesy of Twisted.
https://digiday.com/?p=179437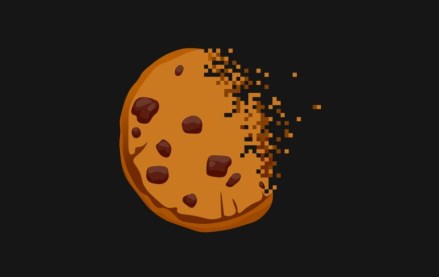 September 21, 2023 • 9 min read
Publishers who attended the Digiday Publishing Summit opened up about their top challenges, concerns and curiosities during closed-door, anonymous town hall meetings.
September 21, 2023 • 4 min read
WBD is seeing ad revenue growth from its YouTube channels and engagement on Threads surpass performance on X.
September 21, 2023 • 4 min read
Powering all of Amazon's hardware is an updated large language model, that could help connected devices actually be smarter.