What advertisers should know about Facebook relaunching Atlas
September 29, 2014 • 4 min read
•
•
Facebook re-released its ad server Atlas this morning, a move many anticipated since Facebook bought the technology from Microsoft last February.
The new Atlas has been heralded by some as a significant development not just for Facebook, but for Web advertising, in general. With Atlas, Facebook proposes it will be able to better track ad performance across sites and devices, helping solve the "attribution" problem that plagues digital marketers.
A rundown of what Atlas is, and why it's important for the digital media industry follows:
A short history of Atlas
Atlas is an ad server previously owned by Microsoft. Microsoft acquired Atlas when it bought Atlas's corporate parent aQuantive in 2007 for $6 billion. The "new" Atlas isn't so much new as it is a Facebook-ified version of the existing product.
Ad serving explained
An ad server is "a collection of software that helps advertisers manage, deliver and measure the effectiveness of their campaigns" from a central hub, Eric Litman, CEO of ad server Medialets, explained to Digiday. Say a brand is simultaneously running ad campaigns through a demand-side platform, an ad exchange, an ad network and on a publisher's website via a direct buy. The brand's ad server would house all the creative assets and data needed for the various campaigns and ensure that the ads were served to their intended publishers and demographic targets. The ad server would also provide a holistic report on how those various ads were performing.
The significance for Facebook
Atlas will integrate an ad server's functionality with Facebook's unprecedentedly rich trove of user profiles. By tracking which ads its users see both on Facebook and other sites, Atlas will be able to better measure conversions across various devices. That is, Facebook can prove that its desktop and mobile ads do indeed work, thus prompting advertisers to spend more on Facebook.
"Facebook can control the story about the effectiveness of inventory," Litman said. "They want a product that represents to advertisers the value of Facebook inventory the way that Facebook thinks it to be valuable."
Cross-device tracking, or the advertising "holy grail"
This is particularly important for tracking the effectiveness of ads on mobile devices, where cookies — long the lifeblood of digital advertising — are functionally irrelevant.
Say Pepsi is concurrently running campaigns aimed at getting people to sign up for the Pepsi Points loyalty program on Facebook and BuzzFeed, one of the 10,000 publishers Atlas measures. If a consumer sees a promoted post from Pepsi on Facebook's mobile app and takes no action, but decides to sign up after reading a Pepsi listicle ad on BuzzFeed on a desktop, Atlas would track that consumer's conversion path, ostensibly giving Facebook credit for an ad that was not clicked on.
"Cross-device attribution is a huge part of this because it's the one piece Facebook has that no one else does: It knows who your customers are on mobile devices," said Jonathan Nelson, ceo of digital at Omnicom, which signed an agency-wide ad serving and measurement partnership with Atlas as part of this launch.
Approximately three-quarters of smartphone users are signed into Facebook, either directly to the Facebook app or by using their Facebook profile to sign into another website, Nelson added.
Implications for ad spending in general
If Facebook is able to prove that mobile ads are effective, Atlas could precipitate a growth in mobile ad spend across the Web. Just less than a quarter (23.3 percent) of media consumption in the U.S. occurs on mobile, but mobile constitutes just 11.4 percent of advertising spend, according to eMarketer. Many blame this discrepancy on the attribution difficulties Atlas will possibly solve.
The Instagram effect
Atlas will also help brands track the effectiveness of their campaigns on Instagram, which has started scaling its ads business recently. Instagram has been embraced by many prestigious brands such as Mercedes-Benz, but they have not to date been able to track how effective their ads have been beyond counting likes and scouring through the comments. Atlas will allow those advertisers to see if their Instagram ads affect consumer behavior elsewhere on the Web.
Atlas's competition
Facebook's most formidable competition with Atlas is Google — which by encouraging users to login to its various apps and websites such as Gmail, Google Maps and Google Chrome — is the only platform with knowledge on users' cross-device habits that can rival Facebook's.
"DoubleClick [Google's ad server] today has a dominant position on buy-side ad serving," Litman said. "There isn't another scaled player in the market that can offer a real competitive alternative to the DoubleClick stack."
Cross-device attribution has been a point of emphasis for Google lately, which launched a tool last October to help marketers estimate their cross-device conversions.
But the barrier to entry for new competitors is low, Litman said. Any property that requires a login — Amazon, Twitter, Yahoo — could buy or develop an ad server and start measuring similarly to Atlas.
Image via stockelements, Shutterstock.com
https://digiday.com/?p=89835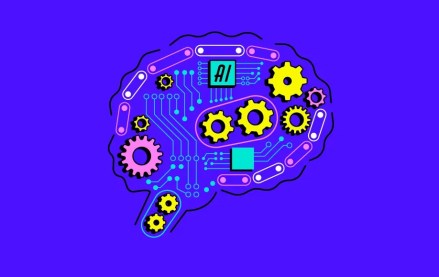 December 11, 2023 • 5 min read
As Google and Meta roll out new features, startups like Runway are finding new ways to compete for enterprise clients.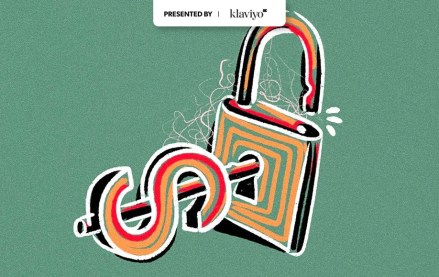 December 8, 2023 • 5 min read
Future plc's CFO Penny Ladkin-Brand announced on Thursday that she is stepping down, as the U.K.- based media company reported declining revenues and a new two-year investment plan to get back to growth.
December 7, 2023 • 13 min read
In this week's Media Briefing, publishing executives share how the task forces they created earlier this year to oversee generative AI guidelines and initiatives have expanded to include more people across their organizations.