Everyone to Airbnb: What the heck is up with your new ad?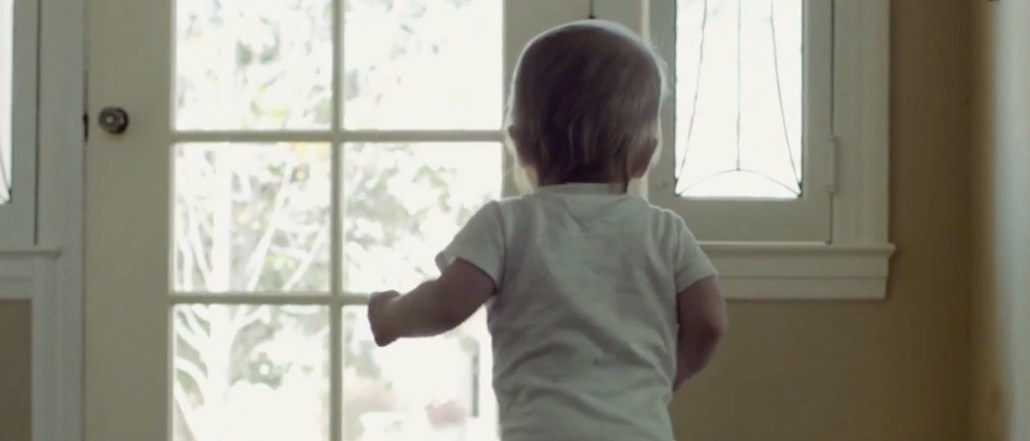 What "Is Mankind?" It is a question that has bedeviled philosophers since the dawn of civilization — from Aristotle to Francis Bacon to Thomas Hobbes. Now add to that list Airbnb, which hopes to answer that lofty question in a new television advertisement released today — and it's making a lot of people feel uncomfortable.
In the one-minute spot, a toddler is shown stumbling toward a door while narrator Angela Bassett asks just "how kind the he's and she's of this mankind are."
The point of this ad to explore the kindness of the home-sharing service's community, since only very infrequently does opening your doors to complete strangers result in trashed apartments from an orgy gone wrong or squatters who refuse to leave.
Anyway, the script actually makes sense once it's spoken together — and Bassett's soothing tone doesn't hurt, either — but when it's taken apart, it sounds downright weird. Just look at its Twitter account, which posted lines from the ad before it was released: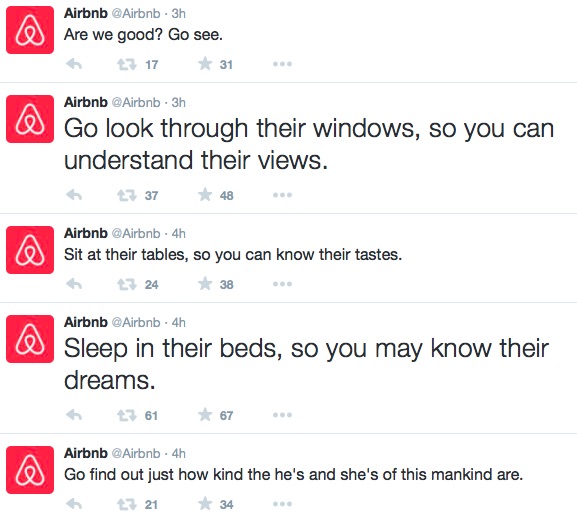 Hm, what? You OK there, pal?
Granted, people's reaction to the ad didn't rival last year's nearly universal condescension of its new, genital-like logo, but people were still weirded out.
.@Airbnb Sniff their pillows. Get in real deep. Smell their fears and nightmares.

— Chuck Cotterman (@MrCott) July 14, 2015
@Airbnb who else read this in a Freddy Krueger voice?

— Routeselector (@Routeselector) July 14, 2015
@Airbnb that is fucked

— Dat Dank Vape (@whoresyourode) July 14, 2015
@Airbnb pardon

— Michael Camilleri (@MikeCam) July 14, 2015
— Sarah N. Emerson (@SarahNEmerson) July 14, 2015
In the end, it was this tweet that perfectly summed it up:
If your business model depends on strangers not doing creepy shit in your home, maybe don't tweet like a fucking psycho

— Sarah N. Emerson (@SarahNEmerson) July 14, 2015