'On a learning curve here': E-commerce platforms still struggling with hateful listings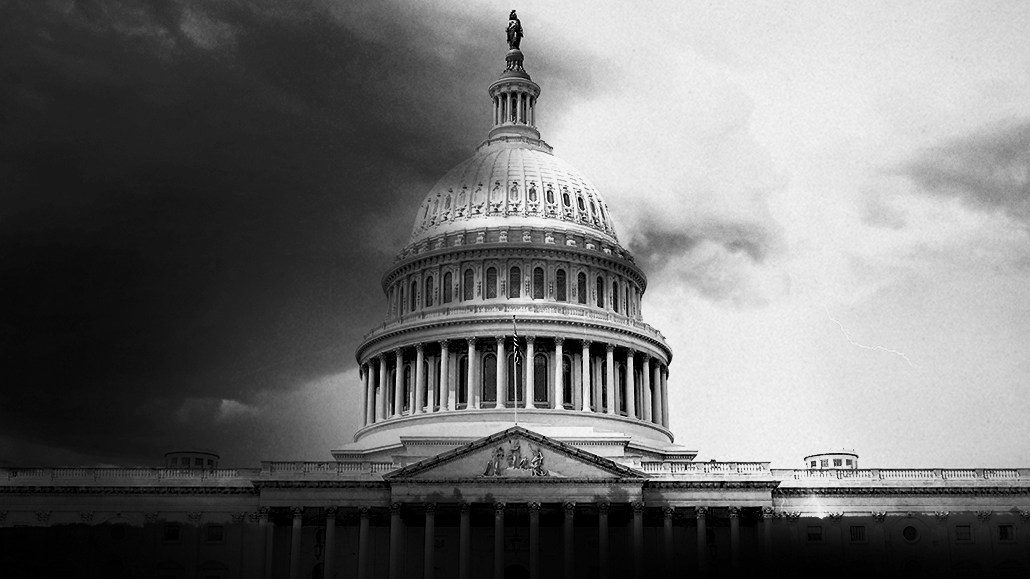 Ivy Liu
The fallout from the violence that took place inside the U.S. Capitol building last week is spreading to e-commerce platforms.
Between January 7-11, the merchandise platform Teespring banned 26 users from its site for selling merchandise that made reference to the concentration camp Auschwitz. None of the items listed had any sales, but the company released a detailed statement and response to the incident.
"We're seeing content and creation move so quickly. What's okay today can be hate speech tomorrow, what's viral today can be on merchandise tomorrow," said Teespring CEO Chris Lamontagne.
Teespring was not the only commerce platform dealing with problematic goods this month. On Monday, an Etsy storefront showed a listing for a t-shirt featuring a skull and crossbones and the words "Camp Auschwitz," a phrase that became infamous this past week after photographs of a rioter wearing a similar legend on a hoodie during the insurrection circulated online. The Etsy seller's shop was removed after being brought to the company's attention.
On January 7, Shopify joined the growing list of platforms that have permanently or temporarily banned President Trump in light of rhetoric that stoked the storming of the capitol last week. Shopify said this violated the company's Acceptable Use Policy, which "prohibits promotion or support of organizations, platforms or people that threaten or condone violence to further a cause."
E-commerce platforms are still struggling with the few bad actors that slip through the cracks. Despite being one of thousands of listings, one (quickly removed) offensive t-shirt can lead to calls to boycott the platform. Ill-intentioned sellers may try to get around content rules by altering product titles, or "masking" an image so that some parts are not detected. The easy-to-use nature of the platforms means that sellers can quickly create and upload a design, forcing e-commerce players to beef up content reviewers, and try to navigate a complex social climate without censoring other creators.
While it is the job of content moderation teams and AI technology to catch sellers who violate a platform's acceptable use policies, it can be difficult to stay on top of all the alt-right symbols and phrases, particularly because groups regularly co-opt common images and symbols.
The Proud Boys, for example, recently hijacked the Fred Perry logo, causing the company to discontinue a polo shirt. Hawaiian shirts recently became the unofficial uniform of the Boogaloo Bois, who believe a second Civil War is coming.
"We're all on a learning curve here," Lamontagne said. "Understanding the context behind everything is near impossible," he added.
All e-commerce platforms have thousands of new products listed every day. Teespring, for example, has an average of 40,000+ listings created every day. Around 8.7% of those are automatically and manually flagged for content policy issues/concerns.
The offensive listings went live the day that Teespring was set to launch its rebrand to SPRING, a creator content platform that has partnerships with YouTube and TikTok. Lamontagne said the platform is also moving to pre-screen and take in more information, such as any social media handles, to verify shop owners going forward.
Senior executives at Society6 and Shopify reiterated that they did not condone hateful listings, and that they also have audit teams and AI reviewing content daily. "It's not easy work, but, again, our Acceptable Use Policy is super clear," said one executive from one of the two companies who spoke on the condition of anonymity. Etsy did not respond to requests for comment, but did respond to the Auschwitz Museum in a tweet:
"Etsy stands firmly against any form of hate. We immediately removed the listing and banned the shop that attempted to sell it, and are aggressively monitoring and removing items like these that violate our policies. Thank you @AuschwitzMuseum for bringing it to our attention."
This is not the first time the platforms have dealt with hateful merchandise. Etsy, TeeSpring, and Ebay removed and banned Proud Boys and QAnon merchandise in October of last year.
When the images of the shirts went viral, some on Twitter called for a boycott of Etsy, but Danielle Parnell, a seller on the platform, says that's unfair to other sellers.
"Many people [on Twitter] were saying each listing should be approved before it gets put on the site, but that's just not possible at Etsy's scale," Parnell said. "It would make life harder for thousands of sellers. I think it's a little unfair that one listing of literally millions was picked out here."
https://digiday.com/?p=388562