Ghost Town. Redheaded stepchild. These are some of the epithets used to describe Google Plus. Google boasts that more than 150 million users have used the nascent social network. And yet, many question whether these are inflated numbers, ginned up with the equivalent of accounting tricks by including Google products like YouTube, gmail and even search.
There are clearly success stories among brands and publishers in Google Plus. Ford, for instance, has amassed over a half million connections and is a big believer in it. There's even some data showing that brands are wading a bit deeper into the Google Plus waters. SimplyMeasured shows that there are now 64 Interbrand Top 100 Brands on Google Plus, and engagement is up 65 percent. Some content producers are also seeing traction. This week, cable TV network Bravo trumpeted how it crossed 1 million followers.
"If you look at what Bravo posts and the way they treat Google Plus, they have a strategy around it," said Noah Mallin, group director of social strategy at Digitas. "If you look at Bravo's Facebook page and how their content is viewed on the Timeline versus Google Plus, you see the advantage Google Plus has on that kind of content. The rich content on the Facebook Timeline is different from one user to another. It's nonlinear, dates are not in order because Facebook shows highlights first and the content is not as engaging because you'll see friends on it. On its Google Plus channel, there's a clean to jump into a linear way of receiving and engaging in that content."
Based on looking at its profile — Bravo declined to comment for this story — there are two key ingredients here: clear and pithy images and screenshots, frequent postings that ask followers to do some sort of behavior. Bravo also creates memes on Google Plus that can spread to the other social networks, drawing users on those nets back to Bravo's Google Plus page. While there is some cross-posting to Facebook, most of the content on its Google Plus page is unique to that platform.
Other media outlets don't seem to have a Google Plus-specific strategy. Instead, they just treat the social network as an ancillary arm of its broader social strategy, dumping content and parking it there.
"A lot of the media outlets could be doing much better, but they haven't shown the consistency that Bravo has been showing or the laser-like focus of what they're about: fun reality shows people like to engage with," said Mallin.
Mallin pointed out that Google Plus is seen as having a tech, nerdy and male-focused user. It is surprising, then, to see Bravo break through that wall with its posts of reality-based shows targeted to females. Not surprising are the television networks that are sports-focused.
ESPN has 1.2 million followers on Google Plus, and it relies heavily on high-quality images and videos of all-things sport, and interactions with fans. Sure, ESPN is a slightly different beast than Bravo, since sports are more popular than most other topics. But a good comparison would be NBC Sports, which is almost at the top of the million-follower mountain, sitting at 900,000. It too posts a healthy mix of images, videos and interactions.
News media, in particular, have yet to find its footing on Google Plus. For example, the nation's three largest newspapers by circulation, the Wall Street Journal, New York Times and USA Today have miniscule followings on Google Plus compared to their other social platforms (WSJ: 1.7 million on Twitter; 186,000 on Google Plus. NYT: 5 million on Twitter; 382,000 on Google Plus; USA Today 301,000 on Twitter; 6,400 on Google Plus).
Top magazines struggle, comparatively, on Google Plus. The New Yorker has 76,000 followers against its 1.5 million Twitter followers. Time, however, has somewhat cracked the code with its 830,000 Google Plus followers. It has 3.5 million followers on Twitter.
Even other television networks have yet to figure out how to tap into the 150 million residents of Google Plus. USA has a whopping 586 followers; TBS sits at 33. Yes, there are only 33 people interested in TBS's Google Plus profile. There are, however, 1.2 million followers of Conan O'Brien, who's on TBS.
It appears as if the networks themselves don't get much love from audiences, but, instead, the love goes to the shows. Besides the TBS example, there's Fox. Fox has 3,614 followers; it's hit show, Glee, 1.1 million. And the shows interact with its fans where the networks, except Bravo and ESPN, don't.
"Google Plus shouldn't be counted out, and there are strategies that are working there, and sometimes they're counter-intuitive," Mallin said. "The idea that Bravo is going to focus on who they are instead of chasing typical Google Plus audience has worked for Bravo. They are staying true to who they are as a brand, and sometimes that's more powerful."
https://digiday.com/?p=12545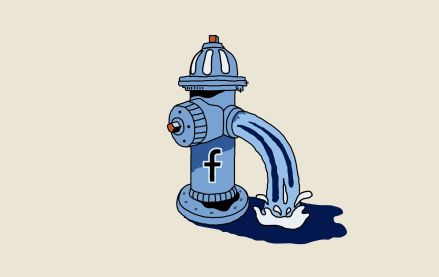 October 4, 2023 • 5 min read
•
•
Publishers are still feeling the effects of a change Facebook made in May that caused a steep decline in referral traffic. Nearly four months later, publishers aren't sure when — or if — that traffic will come back.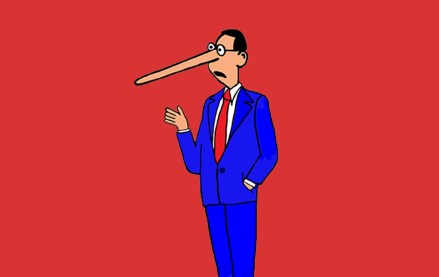 October 3, 2023 • 7 min read
•
•
A new definition for MFAs is available but the vague nature of the guidelines is leading to a lack of standards that might prevent adoption.
October 2, 2023 • 1 min read
•
•
The publishers who attended DPS were focused on the potential upsides of applying the technology to their operations while guarding against the downsides.