Once upon a time, brands such as Esquire, GQ and Maxim pulled considerable weight among affluent 18- to 30-year-old males, as well as those advertisers eager to reach the coveted demographic.
But the rise of the Internet has seen the influence of those brands diminish. Millions of millennial males now flock instead to a new breed of online destination packed with sports, culture, viral content and, of course, women. Bro media has gone digital — and the older publishers have been left in the dust.
Take Guyism.com, for example. The site was started in 2011 with the intention of creating a publication that "actually spoke the way guys speak," according to founder Chris Spagnuolo. In other words, it wouldn't be "a men's magazine for the digital age"; it would simply be a site that collated the type of content that young males would actually consume, whatever it might be. Three years later, Guyism now attracts close to 2 million unique users a month, and custom ad deals from major brands including Axe and Bacardi.
It's a similar story for BroBible.com. Its mix of girls, sports, music and college "banter" now reaches 3 million unique users a month, up 79 percent from a year ago, according to comScore. Its advertisers include Heineken, Keystone Light and numerous major TV networks.
Spotting this growing demand for bro-focused media in 2011, ad network Woven decided to go all in. It stopped repping inventory for sites in other verticals — which then included "girls" and "geeks" — and purchased both Guyism and BroBible to begin building what it hopes is the beginnings of a bro media empire.
"We realized this particular demo is really hard to reach and that it takes a specific type of site and content to do so," said Woven's chief strategy officer, Alex Boyce.
Factoring in the other sites in its network, which include Uproxx and theChive, Woven says it now reaches 9 million users aged between 18 and 34 every month.
Across the pond, the U.K.'s TheLadBible.com is faring well, too. Its Facebook page has almost 2 million likes, and its founder, Solly Solomou, says it now attracts over 5 million unique users a month.
"As time has gone on, the big brands and publishers have become more out of touch with the male audience. They've gone corporate and lost their rawness," Solomu said.
TheLadBible.com now has 15 full-time staffers and 10 freelancers producing and aggregating content on 24/7 basis. Some of it isn't exactly what every boss might consider "safe for work," but that hasn't stopped major advertisers associating themselves with it. It's the type of "raw" content Solomou thinks millennial males gravitate to.
"You don't sell skinny jeans in Disney Land," he said. "You have to be naive to say brands aren't going to connect themselves with this type of content if that's where their audience is."
With that in mind, the future looks bright for bro media on the Internet. The audiences are growing, and major advertisers have demonstrated they're not squeamish about aligning themselves with content like "Incredible Facts About Butts" or TheLadBible's ongoing "Cleavage Thursday" series.
"We've learned a lot from the other players out there, and this demographic is notoriously fickle and hard to reach," Boyce concluded. "These sites are replacing the old guard. This is how this audience consumes its media now."
Update: A previous version of this article stated the Woven network reaches 7 million users a month. The company says it actually reaches 9.2 million users aged between 18 and 34.
Image via SpeedyWithChicken

https://digiday.com/?p=59229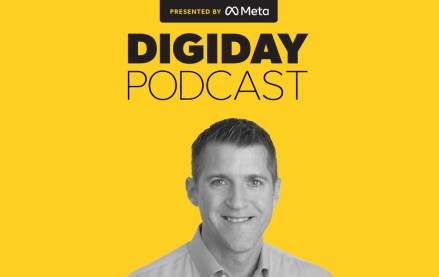 November 28, 2023 • 4 min read
Google's vp of global ads is confident that cookies will be gone from Chrome by the end of next year, despite all the challenges currently facing the ad market.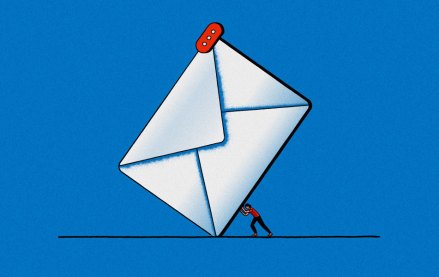 November 28, 2023 • 6 min read
Some email newsletter platforms' click-through rates are actually click-to-open rates, which are measured against the number of emails opened rather than the emails sent. But buyers seem to prefer it that way.
November 24, 2023 • 5 min read
Publishers' events businesses picked up pretty significantly during the back half of this year — and they will focus on sustaining that lift into 2024, according to Digiday+ Research.