Columbia University's Emily Bell: Facebook is reshaping newsrooms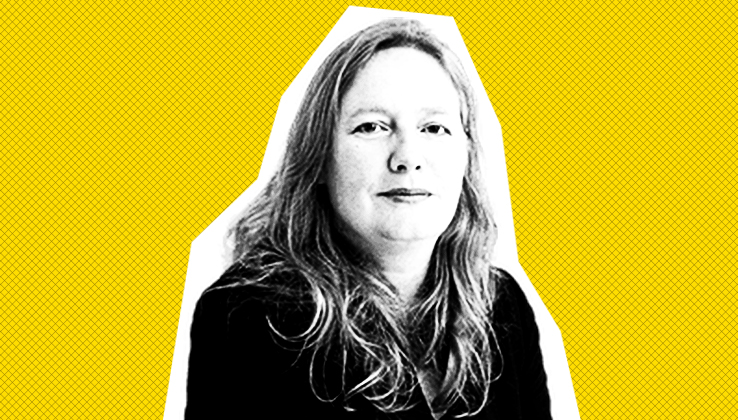 Subscribe: iTunes | Google Play | Stitcher
We're hosting a live edition of the Digiday Podcast at our next Digiday+ member event. Subscribe today for only $7 per week to join us as editor-in-chief Brian Morrissey hosts a discussion with Bleacher Report CMO and CRO Howard Mittman.
Facebook and Google wrecked the media landscape in 2017, and while publishers might retrench slowly in 2018, the collateral damage has been massive. The platforms have been the breeding ground for fake news and newsroom restructurings, leading to newsroom layoffs.
On this week's episode of the Digiday Podcast, Emily Bell, director of the Tow Center for Digital Journalism at Columbia University, said Facebook is already a publisher and needs to work forward from that point of understanding.
"They're commissioning and reshaping newsrooms. They're not necessarily intending to do it, but it's what's happening. Facebook already decides what you see," Bell said. "They think that efficiency and lack of latency is the only thing they're optimizing for. But they're not. They're incentivized for repetitive use and keeping us on the app. This has been as much of a culture shock to [the engineers]. They don't want this responsibility. They're clearly not qualified. Who is a publisher? There's no nuance in definition or in presentation. Platforms think about content, users and revenue."
Bell talked about the duopoly, the Trump bump, the billionaire and non-profit models that will emerge, and more. Below are highlights of our conversation, edited for clarity.
The Trump bump led to the rise of the reader/viewer
"The free model is not going to work. I have never lived through a news cycle quite like this. You can't predict where this is going. And it's happening on a global scale. Is it just the Trump bump? Do people put their hands in their pockets for real journalism or for the opinions they want to support? Something might happen in that course of normalization. It will become normal for people to pay for news."
The billionaire model
"[It] is going to be one of the dominant models in the coming years. If the Koch brothers come into the market and they want to invest in journalism, that's a good thing, whatever the political color of their money. We want a pluralistic media landscape. Rich people buy news media organizations and interfere. Why shouldn't they? At least we know they're doing it. The problem in America is that you haven't developed a balanced market for media outside profit-making news organizations."
Non-profit journalism will emerge
"You're going to see a major intervention in the market around sustainable non-profit or public service journalism. Now there are enough people talking about it. There are very successful not-for-profit organizations called universities like Harvard. The fact that [America] doesn't have an independent endowed media intervention is odd. It's fine that people want to pay for journalism. But we should all be concerned about people who can pay [to get] better quality of news than those who can't. Public media makes sure that doesn't happen, right? It's been accessible to everybody. That's worryingly under pressure."
Facebook is already a publisher
"There has to be an eye to produce protections because you have the same situation with journalists and supplies of information as you had with farmers and supermarkets. News is a commodity business. You can get it from anywhere, but it does have cultural significance. If you want to protect the people who produce it in a globalized world, you can't do that without protection or subsidy. We've been so misguided in only looking for a business solution to arrive."
https://digiday.com/?p=269383