What is the secret to a video going viral? Well, if I could tell you that, I'd be a very rich man. I've told many people throughout my 10-plus years of working in online video, "Viral isn't a strategy, and it's barely a tactic. It's the reward." I've joked that people asking for a viral video should be tossed out of your office because they don't understand the medium or the process or their own marketing goals.
But there's plenty to celebrate in the world of viral videos. The Viral Collection, from Lucky Branded Entertainment, is built to do just that. It is reputedly the largest collection of branded viral films from around the world. If you go looking for a success recipe, however, you might be disappointed. It's simply to create great content that connects with audiences. Like all great advertising, regardless of the medium or format, they make you genuinely feel something. And they are viral because they make you feel something that you want to share with others. These are the rare videos that really strike a chord. Lucky could have built a much larger site filled with all the turds marketers have tossed in the video punch bowl over the years.
Here are a few videos that I hadn't seen before and why I think they work…or don't.
One of the newer videos that grabbed my attention was from Hot Wheels, the Mattel brand that is building awareness and driving tune in (no pun intended) to their world-record jump attempt at this weekend's Indy 500 (WATCH). Part conspiracy theory, part movie trailer, the video is as action packed as any summer blockbuster, with production quality to match.  Even if you aren't a race fan, you'll immediately recognize the cars ­from your childhood, and more than likely email your best friend from elementary school to find out if he — or she — still has that car you traded for a pop tart in fourth grade.
Another new video that I immediately identified with is from cap company New Era, featuring Alec Baldwin and John Krasinski, ringing in a new era (pun intended) for the Red Sox / Yankees rivalry (WATCH). It plays to my most basic of instincts: hating the Yankees. And Baldwin's brutish antics and cavalier attitude about money perfectly capture the widely held feelings — at least among Red Sox fans — about the Yankees.
The last video I discovered that tickled me silly was called "Convention" from Re/Max (WATCH), and it could have been a video for nearly any industry. We've all been there, but maybe not many other people have. The video is rated relatively low and has been viewed less than 4,000 times.
Browsing through the database also sharpened some other points about viral videos that marketers should pay attention to. T-Mobile's "Royal Wedding" (WATCH) is a spoof of the Royal Wedding mimicking the original Jill & Kevin's Wedding Entrance Dance, now with more than 66 million views. Jill and Kevin's was funny and original, maybe even funny the dozen or so other times couples did same thing at their own weddings. But when a brand jumps in, the authenticity is gone, and you feel it when you watch. I don't understand how the video has nearly 22 million views since April, other than leveraging all of the hype around the Royal Wedding. I'd certainly be curious how many people watched the entire 2 minute video. After about 20 seconds, it felt stale to me. How you read the metrics will shape how you feel about the success of the video. While 55,000 'likes' may seem like a lot, its only about .25% of the audience. In a world of .01 percent CTRs though, we can spin that as 250 percent more than industry averages, so feel free to weigh in on that.
But the issue that continually crept into my head as I was exploring The Viral Collection was whether or not there should be advertising surrounding other advertising content, especially when it isn't from the same brand. A pre-roll in front of longer-form branded entertainment, like the HP ads in front of episodes of The Lebrons work particularly well, as do the Kraft pre-rolls in front of the daily episodes of HerSay. But those are from the same brands that are underwriting the shows.  When videos are seeded and syndicated to push them to viral success, they typically end up with overlays running across the lower third that, more often than not, have very little to do with the content in the video.
My disappointment with TVC is in the navigation. You can select videos by category, but that's about it. Still in beta, the site will be adding sorting and search features in the near future. Additionally, there are a number of videos labeled "censored" that I was unable to access. Hey, I'm an adult, as are most people that would be tapping into this "resource," and we should be able to view all of the content, even if we need to check off a check box or age validation.
Overall, though, I look forward to watching the progression of The Viral Collection as they add to their library and make it easier to discover a wider range of branded entertainment. If you've got some down time this weekend and a tablet in front of you, spend some time with The Viral Collection and let us know what you found.
https://digiday.com/?p=4605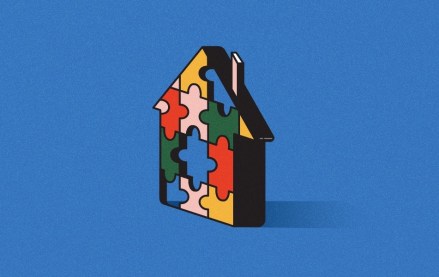 September 22, 2023 • 4 min read
Apartment Therapy's president Riva Syrop took the stage at the Digiday Publishing Summit to discuss the convergence of commerce and sponsorship revenue within its Small/Cool event.
September 22, 2023 • 4 min read
Media execs took stage at the Digiday Publishing Summit to discuss the growing importance of ROI in ad campaigns this year.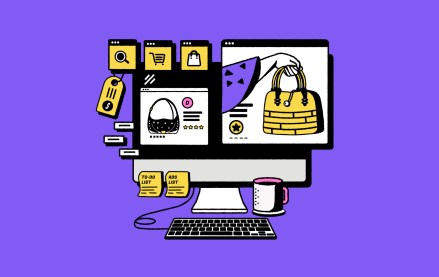 September 22, 2023 • 4 min read
CEO Satya Nadella said AI assistants will be as ubiquitous as PCs and will help users navigate across apps, operating systems and devices.