After weathering months of criticism at the hands of brands and their agencies, Facebook finally replied on Thursday to the stream of complaints about decreased organic reach.
Organic reach on Facebook — the number of Facebook users who see any given post from a Facebook page — has fallen off for brands in recent months due to an internal tweak, causing some to call Facebook a "bully" that hoodwinked marketers.
Facebook had previously told brands and their agencies that the key to effective marketing on the social network was accumulating likes and followers. Agencies and brands spent years doing just that, operating under the belief that they'd be able to access the audience they generated for free. In April 2012, brands were reaching about 16 percent of their fans on average. That number has reportedly slid into the low-single digits, but Facebook would neither confirm nor deny that figure.
Decreased organic reach has meant brands now have to pay to reach this audience, leaving the most upset of brands feeling like they were victims of a digital marketing shakedown.
A blog post from Facebook's head of ads product marketing Brian Boland addressing marketers' concerns about decreased organic was published Thursday afternoon. Highlights:
It's not about the money. (Although Facebook stands to make more of it.)
Facebook claiming decreased organic reach is not about "trying to make more money" is deftly-worded PR-speak at best. Facebook's bottom line stands to benefit immensely from decreased organic reach. If brands are forced into paying for a level of reach they once enjoyed for free, then Facebook's ad revenue will unquestionably increase. Taking Facebook at its word, decreased organic reach was not financially motivated. Increased ad revenue will likely be an outcome of it, though.
Why organic reach is declining
Boland said declining organic reach was partially a natural, unavoidable phenomenon in the evolution of Facebook. As Facebook has grown and mobile has made it easier for brands and users alike to post to Facebook, the sheer number of posts created and shared on the platform has drastically risen. The byproduct of this growth has been less user attention on individual posts, though. Boland's explanation frames decreased organic reach as a supply and demand issue: Since there's a fixed amount of space in users' news feeds (consumption demand) and an abundance of posts (supply), it only stands that not every post will make into a user's news feed. The explanation makes sense but it also implies that organic reach will continue to fall as Facebook continues to grow. Some marketers fear that organic reach will eventually hit zero, making Facebook an entirely pay to play ad platform.
In order to ensure high-quality posts don't get lost in the shuffle, Facebook has been tweaking its content ranking algorithm to place the "best" posts higher up in users' news feeds. Boland pointed to these algorithm changes as the other reason for decreased organic reach. He specifically pointed to changes meant to display more "high-quality content" and weed out spam. Facebook has been cagey about what it considers "high-quality content," however; its assessment of quality is based upon user surveys, but it won't disclose the results of those surveys. In general, these moves have been made to improve Facebook's user experience, and some have argued these moves will increase the quality of ads on Facebook.
Facebook is not going to become Twitter
Boland defended Facebook's algorithmic approach to displaying content against Twitter's temporal approach. "Given the amount of content in the average News Feed, using a real-time system for content would actually cause Pages' organic reach to decrease further," he wrote.
It's not just Facebook
Boland said decreased organic reach is common when a platform reaches a certain level of popularity, and used search as the prime example. It's not the first time Facebook has pitted itself against Google.
Page likes and fans are still valuable
One of the chief complaints about decreased organic reach is that it renders useless all the fans that brands spent time and money amassing. Boland defended fans' worth by saying that users respond more positively to ads from brands that their friends have liked. That said, followers should not be a brand's sole focus. "Fans can help you achieve your business objectives on Facebook, but having fans should not be thought of as an end unto itself," Boland wrote.
Success is not about viral hits
Brands and agencies get giddy at the thought of having a Facebook post spread like wildfire, but Boland said virality "rarely corresponds to a business's core goals." This can be read as either an after-the-fact attempt to placate brands affected by decreased organic reach, or a message that marketers should rethink their Facebook strategies.
Facebook plans to be more transparent going forward
Boland wrote "we must be more transparent with and helpful to the businesses that market on Facebook." Decreased organic reach sets a precedent that brands should not trust Facebook. To that, Boland said, "We're working hard to improve our communications about upcoming product changes."
https://digiday.com/?p=77782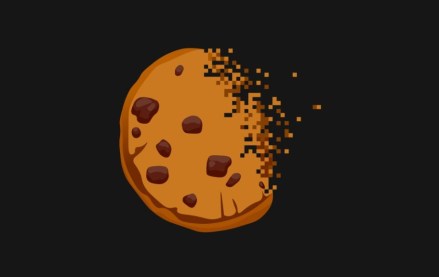 September 25, 2023 • 1 min read
During the Digiday Publishing Summit, execs from companies including Condé Nast, Dotdash Meredith and Thomson Reuters assessed the industry's readiness.
September 25, 2023 • 5 min read
Publishing executives shared their honest and unfettered opinions on the rise of generative artificial intelligence technology and its impact on traffic, IP protections, content production and jobs at the Digiday Publishing Summit last week.
September 25, 2023 • 5 min read
Here is A sampling of other AI-related news from last week.