The hype around mobile advertising has been huge, and multiple mobile-specific ad networks and exchanges set up shop hoping to capitalize on the millions of dollars they thought brands would start spending on things like mobile banners. The problem is, that never really happened.
In actuality, the companies making the most money from mobile today aren't selling mobile ads at all; they're selling ads that happen to work on mobile. Facebook and Google are dominating the market largely because they haven't focused on ad products tailored for specific devices. Rather, they created ad products that are native to their platforms.
"Facebook, Twitter and Google in particular have ad formats so seamless to run that they can be bought easily as part of a greater digital buy," said Tim Dunn, director of mobile at agency Roundarch Isobar. "In a world where efficiency is everything, media planners can tick the boxes they need to cover the channels very easily. Anyone trying to pitch single-channel products against Facebook and Google where scale and efficiency are the primary objectives is going to struggle from here on in."
The numbers support his point. Facebook is on track to command over 15 percent of global mobile ad revenues this year, up from 5 percent in 2012, according to eMarketer estimates. Google, which earns the majority of its mobile revenues from search ads, will see its share grow by around a percentage point to over 53 percent. Twitter, meanwhile, will enjoy a growth of nearly 2 percent, up from around 1.5 percent in 2012.
That's a stark contrast to the outlook for companies selling straight-up mobile ads. Millennial Media will see its share of mobile revenues drop to around 0.7 percent in 2013, according to eMarketer, for example. That's down from 1 percent in 2011. It's also worth noting that Millennial has never made a profit, and its losses appear to be widening. In the second quarter of this year, it lost $3.1 million, compared with a loss of $2.2 million for the second quarter of 2012.
Millennial's not the only network that's struggling to turn a profit. Jumptap was recently sold to Millennial, seemingly in the hope that the scale of their combined businesses will help turn things around for both of them. Meanwhile, Velti, which operates a mobile ad network and exchange, has seen its share price plummet as it lays off staff and burns through cash in order to stay afloat. There's a whole host of private companies that are likely in a similar situation but refuse to disclose information about their financial performances.
Advertisers just aren't that interested in tipping large amounts of their ad budgets into mobile-specific campaigns unless they're selling mobile content or related products. As Dunn points out, most big-brand marketers would rather buy a sponsored post on Facebook, a promoted tweet on Twitter or a piece of sponsored content direct from a publisher that will reach their audience regardless of the device they happen to be using. They're interested in audiences, not device-types, and that's a problem for mobile ad networks.
"There's not much of a 'there' there for a mobile display network business," said Brian Wieser, senior research analyst at Pivotal Research Group. "There's a niche market catering to advertisers whose world is constrained to mobile, but wider expectations for mobile-specific ad businesses are way out of whack."
That trend is also why major publishers are turning to Facebook and Twitter-like ad products that work across devices. This week, Yahoo rolled out "Stream Ads" across a range of its properties after testing them on its homepage. The ad units match the context and content of the pages they appear on but are labelled as "sponsored." Mobile ad networks don't currently power that type of format and instead rely on standardized, mobile-specific banners, aggregated from the publishers they represent.
"Single-screen will be a weakness, not an advantage," predicted Eric Franchi, co-founder of ad network Undertone. "My prediction is that large, full-service players that allow marketers to connect with consumers regardless of screen will win."
In the meantime, it seems inevitable that mobile-specific ad networks will begin to fall by the wayside or to consolidate in the hope that scale and reach will help fill advertisers' needs. Right now, there just isn't enough advertiser demand for mobile-only inventory.
"The first generation of mobile networks was largely focused on the wrong things: little ads, targeting and mobile for mobile's sake," Franchi concluded. "That is starting to play out."
Image via Flickr
https://digiday.com/?p=48317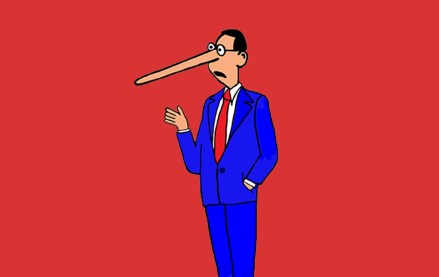 October 3, 2023 • 7 min read
•
•
A new definition for MFAs is available but the vague nature of the guidelines is leading to a lack of standards that might prevent adoption.
October 2, 2023 • 1 min read
•
•
The publishers who attended DPS were focused on the potential upsides of applying the technology to their operations while guarding against the downsides.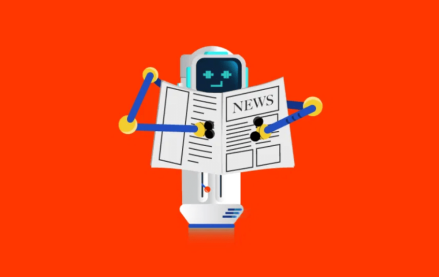 October 2, 2023 • 4 min read
•
•
Now that ChatGPT users can surf the internet for information, some publishers are reconsidering the weight of the issue.