Your brand and your brand's consumers are on opposite sides of a canyon. Consumers only want a certain product at certain times. Your brand needs to sell and grow, or it will die. Finding the right customer at the right time is the domain of web analytics and your CMO, but with so many platforms, tools and trending metrics, what's the best way to sift through the hype about data and find practical solutions that really work? Start with the basics.
Mobile Matters: Target Audiences Where They Live
Data-driven mobile strategy is a phrase that's been denigrated to a cliche through use ad naseum by journalists and marketers alike. What does it really mean for marketers? Mobile marketing that takes into account current data and geo-targeting trends is one interpretation. Logic has to be the driving factor, not just endless spools of consumer data. Users like single sign-on apps, useful information and deals, and campaigns that don't pander with heavy sales pitches. Nearly every consumer that your brand will want to approach will have a mobile phone. Luring consumers to connect with your brand for coupons or special offers gets them on the data grid. Maintaining opt-in interaction with fresh content, be it news or syndicated videos, blogs or UGC, pulls users back to your brand and keeps your logo on their screens.
Practical Application: Create a campaign which offers users practical tools for their mobile daily lives that are indispensable, but that evade the hard-sell. That might take the form of online organization tools or membership plug-ins that encourage brand aware user-generated content to be shared on a curated website. Sharing UGC and branded content out to be easy for consumers, and that action of sharing content should always lead them back to your brand's anchor site and an opportunity to buy. 
Tools That You'll Need:  You'll need a smart mobile site that does more than just reproduce your online offerings. Facebook Integration is a necessity, as well as enabling your mobile app to connect with users via sms and to spread content to and from other popular social sites. Cross-platform accessibility is a must if you have a mobile app (Android, iPhone and Blackberry) and targeted campaigns need to go the extra mile and provide consistent brand interaction opportunities for existing loyal fans,  such as contests, UGC opportunities. This would require a Facebook app as well as a dynamic fan page that does more than simply post updates on brand-centric news. Have all of the above? Then look at in-app advertising and subscriptions that provide premium content, brand access and deals. While many brands will shy away from rising app subscription costs, a nimble strategy that provides truly great content and offers to users will always stand-out.
Retool Your Social Strategy Around Social Shopping
Even if your targeted consumers are not the Facebook "type",  Facebook apps motivate consumers to explore your brand's offerings and are great at collecting data and establishing trend flows. Apps like Social Reality's Causes draw consumers that aren't really the Farmville audience into the app world around issues that they feel passionate about.  Facebook apps that are creative and tied to issues or themes that your consumers care about draw them closer to your brand, and get them into your apps, online and via mobile. Still, your social strategy has to be able to exist outside the fiefdoms of Facebook and Twitter and flourish in order to bring long-term, justifiable ROI. That means that your social strategy needs to be brand-driven and consumer-sourced, in reference to theme and form. Companies that provide premium content are great resources for building brand recognition through content-sharing and UGC-syndication. Have a loyal fan base? Build a campaign around their devotion to brand-related topics and promote it through popular social networks. Social analytics garnered through social applications and through content syndication will help shape a better targeted digital campaign.
Practical Application:  Take a critical look at your social strategy. Is it platform dependent? Then it won't have true long-term sustainability. Create a content-driven, data-aware strategy that maximizes Facebook's and Twitter's obvious strengths while building a solid social media identity that can adjust to industry changes across platforms and devices.
Tools That You'll Need: A social plug-in that is either integrated into your site or tied to your brand's e-commerce identity. The "social" element doesn't have to be a full-blown membership site, it might be as simple as a subscription for bargain deals or product information updates not available elsewhere. Users ought to be able to ride seamlessly from their online shopping experience or brand interaction back to Facebook or Twitter and back again.
Don't Become a Data Addict
Data is a CMO's best friend as a trend guide and real-time tools are invaluable in strategy formation. Data is not the whole story, and regardless of how advanced the metrics are, they can't make your overall brand message any better unless your strategy merges smart content and a device-aware campaign with your consumer insights. Start by looking at how your company uses data. Is it directing strategy around metrics blindly? Is it putting branding strategy above real-time insights? Is your company stuck targeting a single device? There is a balance that must be struck between the science of web analytics and what makes sense for individual companies and groups of consumers.
Practical Applications: Get back to basics with a common sense approach to using data. Consumers want your site to improve, but they also need time to adjust. Interpret data within the confines of your customer's feedback and what has worked for your company in the past. Adapt your strategy to incorporate new insights into a framework which permits conscious paradigm shifting from the ground-level first.
Tools That You'll Need: Guts, your own experience and a willingness to roll up your sleeves and discard that which no longer works.
https://digiday.com/?p=583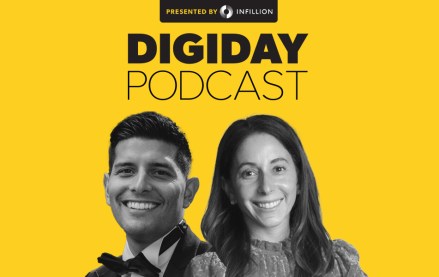 September 26, 2023 • 3 min read
In a live recording during the Digiday Publishing Summit, the news executives called for more nuanced conversations with advertisers around their brand safety concerns.
September 26, 2023 • 4 min read
After investing in one generative AI startup and suing another, the company will let customers create images on its website and an API.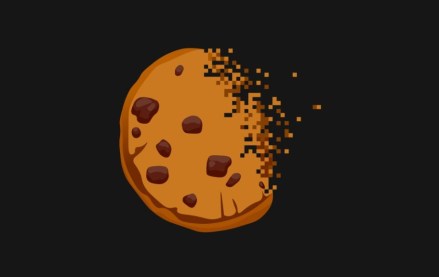 September 25, 2023 • 1 min read
During the Digiday Publishing Summit, execs from companies including Condé Nast, Dotdash Meredith and Thomson Reuters assessed the industry's readiness.