Daily Maverick founder Branko Brkic on the hard-hitting journalism that sells memberships in South Africa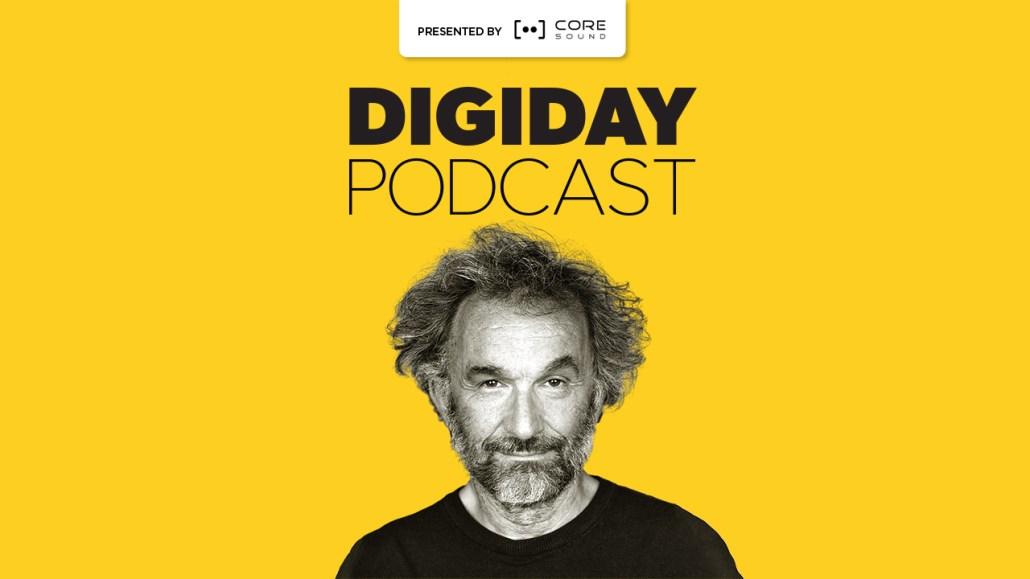 Subscribe: Apple Podcasts | Stitcher | Google Play | Spotify
Paywalls and digital subscriptions may be on the rise at digital media companies around the U.S., but South Africa presents a different case.
"Our competitors went behind paywalls, and they didn't have a good experience," said Branko Brkic, founder of the South African online news site Daily Maverick, which covers politics and business from their newsroom in Johannesburg.
"You can't debate the issue that you need income from your readers to be part of your stream of income. But we really do not believe that the paywall is a way to go," Brkic said on the Digiday Podcast.
The site instead relies on a model akin to the Guardian's — make the content free, but ask your readers for support at every turn.
"What we say with Maverick Insider is 'help us actually make this possible for people who cannot pay. Be part of something bigger, be part of something really beautiful,'" he said. "It's an emotional decision."
And in Brkic's telling, it's worked. Over last two years, the company has gained 13,000 paying members, each paying at least 75 South African Rand (or about $4.50) per month.
The site drew 4,500,000 this past May, its highest monthly figure.
Brkic founded the Daily Maverick in 2009, the year after the financial crisis decimated the digital advertising market and taking his previous publication — a magazine simply named Maverick —out of commission in December 2008.
The day it was announced that they were going out of business, Brkic said he began designing Daily Maverick. Employees of the defunct Maverick joined the enterprise.
The magazine's online successor delivers shoe leather reporting in a country with insular news organizations and reporters who failed to go beyond stenography. "What South African media for many, many years got used to is basically going to press conferences," Brkic said. Brkic's bolder take on journalism included an award-winning investigation into the police killing of 34 striking miners in 2012.
"South African people need to know the truth," Brkic said. "And as matter of principle, I really don't think we should let only people that have a checkbook be able to know what the truth is."
Here are highlights from the conversation, which have been lightly edited for clarity.
On Daily Maverick's predecessor (Maverick, the magazine)
"We were very outrageous. It was a combination of Vanity Fair, Fortune magazine and the spice of Top Gear — which your guys [in the US] would better know as Grand Tour, on Amazon Prime. It was supposed to be irreverent, high quality, quite funny. And we succeeded — but not in making money. And the South African market is controlled by the SABC [South African Broadcasting Corporation] and a couple big multinational companies. So it's very difficult to break through. They control printing, distribution and sales. And for some reason they didn't like me for saying that they're rubbish. By 2008, the crisis hit and advertising went down. We ran out of money, so in December 2008 the whole company went [under]. And I knew by then the only thing that I could do from now on is to go online. For the first time in my life I actually looked at publishing from the position of the online publisher, editor and reader. And especially in South Africa, I found out that online was mostly seen as a dumping space for everything rather than the space for quality journalism. So the day it was announced that Maverick magazine was closing down, I designed the first iteration of Daily Maverick. It took me quite a few months to convince somebody to put some money into it."
Finding a revenue model that works
"It took us ten years. When we launched, Facebook and Google still didn't take 60 or 70% of the market. And the South African market was already small to start with. Even then, the print market was dwarfing the online market. we quickly realized that we had no chance. If we do an advertising model, we're just going to close down. So we basically begged and borrowed, got close family friends [to invest], and as we were going bigger and our stories got more influential and changed the agenda of the country, people started realizing that we need to be around. Even if we struggle to pay salaries, we need to be around. For a long time we were actually quite cheap to run. And we started attracting the attention of foundations, [which] helped us breach those terrible periods. There were times where 'salary day is tomorrow and we have nothing in our account. Literally nothing.' But we somehow managed to survive it. We've never been late with salaries. We realized that we must develop multiple channels of income."
Maverick Insider, a growing membership model
"Our competitors went behind paywalls, and they didn't have a good experience. You can't debate the issue that you need income from your readers to be part of your stream of income. But we really do not believe that the paywall is a way to go. What we've done is design something called Maverick Insider, which is a membership model. When you have a paywall, what do you say to your reader? You are my customer, this is the product. It costs you this much. The customer on the other side says 'can I afford it? Do I want it? Do I have time to use it?' It's a very rational decision, a left-brain decision. What we say with Maverick Insider is 'help us actually make this possible for people who cannot pay. Be part of something bigger, be part of something really beautiful. It's an emotional decision.' And it works out really well for us. Over the last two years we gained 13,000 members. And our numbers are now actually speeding up. Every month we set a new record. And we give them benefits. They get to comment on our stories, the have preferred seating at our events, they get a newsletter."