Craigslist founder Craig Newmark on why he's donating millions to journalism
August 11, 2020 • 5 min read
•
•
Subscribe: Apple Podcasts | Stitcher | Google Play | Spotify
There's a cliche that tech industry founders are bent on reckless growth all because their aggressive entrepreneurial tendencies weren't tempered by any college coursework in the humanities.
But Craig Newmark, who founded the eponymous Craigslist in 1995, learned some useful lessons in sociology even before he got to college.
"In the 1970s, my high school U.S. history and civics teacher taught us about the importance of a free press," Newmark said on the Digiday Podcast. "A trustworthy press is the immune system of democracy."
Newmark has gone on to donate millions to journalistic programs and schools via Craig Newmark Philanthropies. His beneficiaries include the Poynter Institute, NPR, Consumer Reports and two journalism schools in New York City — those at Columbia and the City University of New York (the latter of which changed its name to The Craig Newmark Graduate School of Journalism at the City University of New York its name in his honor).
Dollars go a long way, but Newmark says he also helps generate conversations within his network, especially among "frenemies" working against the same big issues like cybersecurity or the online harassment of women (especially journalists).
Or, for that matter, disinformation (it's no coincidence that he created his philanthropic foundation in 2016 when Russia tampered with the U.S. Presidential election). Beyond supporting high quality news, Newmark has taken an active role against bogus political information, "particularly disinformation regarding voting by mail," Newmark said. "And so I'm working with people in journalism, people who are the experts in voting, I'm helping them fight back and to take the battle to the enemy."
Social media giants are partly to blame, according to Newmark, even as they've tightened their speech regulations and political policies in recent months. "The social media platform[s] know who the bad actors are. They know who the foreign adversaries are, they know who their domestic allies are," Newmark said. "They should take action against all of them."
But what about Newmark's own career, as the IBM programmer who went on to create a free digital version of the classifieds that ate into a traditional (and lucrative) preserve of local newspapers?
"Newspaper revenue [declined] starting in the early '50s. It went down precipitously in 2008 and 2009 when the big guys started getting things done. And that's about it. I asked [economists] to show me what blip I could see due to Craigslist, and they couldn't show me one. I mean, my instincts tell me Craigslist must have had some effect, but the economists have not been able to show me one," Newmark said.
Here are highlights from the conversation, which have been lightly edited for clarity.
Creating peace among frenemies
"I don't know journalism the way a professional journalist does. What I do know is that we need people talking about the good work that they're doing. Because sometimes people doing good work in the same field view each other as frenemies. I put a lot of energy into getting people to talk with each other in two related areas: One has to do with counter-harassment work. Harassment online is a really big problem. Harassment of women journalists is an enormous problem and it's gotten very vicious in the last three months towards the U.S. election. I've reminded the team I'm working with that we need to work faster, getting more people together, and to get loud about it and work on some means by which people can let harasser-types know that that's no longer OK. [The other is] cybersecurity, which for me is part of overall information warfare. I'm telling a group of people working on the safety of Internet of things that they [should] talk to each other and work faster."
Social media platforms have more to do
"I think the big guys [Google and Facebook] should be doing more to help journalism. But first things first, given the crisis this year, I think they need to … discourage disinformation operating from their sites. Combating disinformation is really hard, except when there are frequent abusers of information, then they make themselves very obvious. Maybe you could do something about that in a manner which is fair to everyone. I'd encourage the social media giants to do the easy stuff, to do what their own people are telling them they want, and then to be prepared to take a certain amount of heat. I can tell you it's no fun to take that heat, especially if you're subject to disinformation or even dirty tricks. But right now the country's survival relies on the social media giants to stand up and do the right thing."
'Take the battle to the enemy'
"There are two main areas of concern right now. One is that we have to ensure that voting mechanisms are in place. And that means absentee voting or vote-by-mail. That needs to be a thing, particularly in the time of a pandemic, but [also] in general, for a lot of people getting to a polling place where the lines may be very long. We need good vote by mail and we need good vote in person, which means enlisting a lot of younger poll workers. That's one focus. The other is … foreign adversaries and the people in America helping [them] are conducting active disinformation warfare — particularly disinformation regarding voting by mail. So I'm working with people in journalism and experts in voting and helping them fight back and to take the battle to the enemy."
https://digiday.com/?p=374887
October 2, 2023 • 1 min read
•
•
The publishers who attended DPS were focused on the potential upsides of applying the technology to their operations while guarding against the downsides.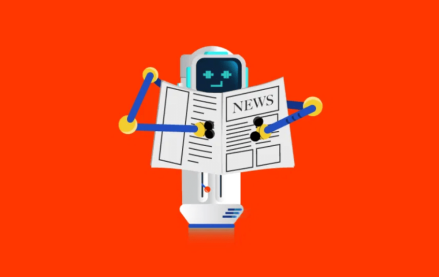 October 2, 2023 • 4 min read
•
•
Now that ChatGPT users can surf the internet for information, some publishers are reconsidering the weight of the issue.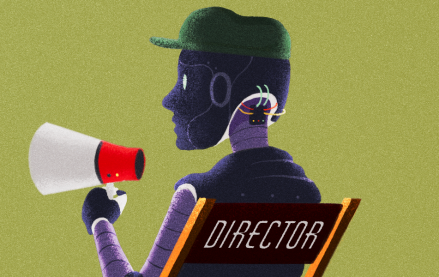 October 2, 2023 • 5 min read
•
•
As Meta makes celebrity-like chatbots, ChatGPT learned to "hear," "see" and "speak" while Spotify is piloting AI-translated podcasts.