The death of memes and other myths of the EU's controversial new copyright laws
December 12, 2018 • 5 min read
•
•
The war between YouTube and European policymakers over changes to EU copyright laws has been reaching dramatic new heights. In turn, that's led to a lot of bold claims and wild assertions, like death threats and forecasting the end of memes.
This summer, European Parliament voted to update the European Copyright Directive. One of the more controversial clauses, Article 13, will force content-sharing platforms, like YouTube, to face legal responsibility for any copyright-infringing content uploaded onto its system.
This month will see closed-door three-way negotiations between the European Parliament, European Commission and the Council of the European Union, who have a deadline of April 2019 to finalize the text or the new directive, before accepting or rejecting it.
The music industry, YouTube creators, lobbyists and free speech advocates have piled in. On all sides there's nuance, and even the best intentions from lawmakers are difficult — to the point of impractical — to implement.
The commission wants to strengthen artists and the music industry's negotiations with platforms like YouTube. On platforms, while artists get great scale, the remuneration is a lot less than services like Spotify. This "value gap" can be one-seventh the size of what Spotify dolls out, according to the Recording Industry Association of America. Article 13 gives record labels and artists more leverage to license their content to platforms, which are required to make sure there's no copyright infringement, damages for copyright infringements vary from industry.
Crispin Hunt, songwriter and chairman of the British Academy for Songwriters, Composers and Authors, has been lobbying for Article 13. A recent song he co-wrote, which he was unwilling to share without the other artists and rights holder's permission, received £158 ($198) from YouTube and had 50 million views.
"At the moment, users are liable for copyright infringement; they shouldn't be if it's the platform that is acting as a streaming service," he said.
Here are some key elements to the revised Article that are currently still being worked through.
Myth — "My channel will be deleted"
YouTube and others support the goals of Article 13 but argue there are unintended consequences, and that clamping down completely on copyright infringement is impossible. It cites that more than 98 percent of copyright management on YouTube takes place through Content ID, which has paid rights holders more than €2.5 billion ($2.83 billion) for third-party use of their content, (although this figure is disputed by the International Federation of the Phonographic Industry).
Equally, YouTube said that finding each rights holder of the content can be tricky, so in order to be overcautious the platform would need to over-block content, threatening its future and that of the creators who make a living on the platform, who are lobbying hard to their teenage fans for changes to Article 13 to be made.
"A stronger approach may have been for YouTube to select a few creator ambassadors and bring them to Brussels or tell their individual stories and humanize the discussion," said Jennifer Quigley-Jones, managing director and founder of YouTube influencer marketing company, Digital Voice. She added the misinformation around Article 13 has polarized YouTube creators. According to YouTube, it's important creator's voices are heard in the debate, and it welcomes working with policy makers.
The proposed law would see YouTube creators still owning their content, Article 13 would require platforms to get licenses or use better methods to stop users from spreading other people's content. Ultimately, it would be the implementation, rather than the law, that would be at fault. Equally, any wrongfully taken down material would be reinstated, according to the revised Article from September. YouTube currently licenses from collection societies, which industry sources acknowledge aren't perfect, but when others continue to upload to YouTube it's the platform that takes responsibility for this spread.
Myth — Article 13 will mean the death of memes
Memes and mash-ups are covered by existing copyright exceptions, which exempts parody and caricature. This was stated again in the Article revision from September, but it's a point that continues to be perpetuated.
The Article refers to services and not consumers too, so posting and sharing mash-ups on platforms for non-commercial reasons won't be affected. Also, the most popular memes will be licensed in the same way, said Hunter.
Myth — Article 13 will harm smaller platforms
Like the death of memes, this is already taken into consideration in the revised proposal from September, which states, "When defining best practices, special account shall be taken of fundamental rights, the use of exceptions and limitations as well as ensuring that the burden on [small and medium enterprises] remains appropriate and that automated blocking of content is avoided."
Although implementing them will take ongoing discussion. "We all agree there needs to be a balance, but you need to acknowledge there are two sides to the problem," said Per Strömbäck, editor of Netopia, a Brussels-based forum focused on society's digital evolution.
There are potential threats to smaller companies, as Julia Reda, member of European Parliament and member of the Pirate Party Germany, points out. Google has already invested tens of millions in Content ID, YouTube's tool to identify copyrighted material. "New start-ups and other competitors who can't afford to develop their own filters will either need to shut down — or license Content ID. Google could become the main arbiter of what Europeans may post or upload to the web," she wrote.
"It will hold [YouTube] to account; it won't harm them," said Hunter.
https://digiday.com/?p=315035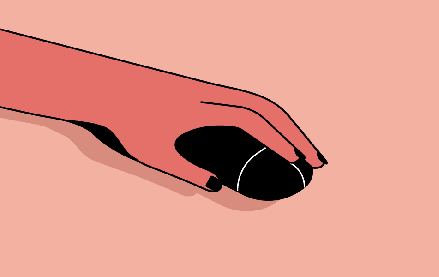 December 1, 2023 • 3 min read
People claim that the role of chief diversity officer is vanishing. However, AI is booming, and the CDO can help ensure responsible AI.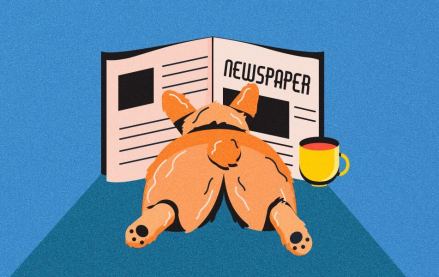 November 30, 2023 • 4 min read
Digiday+ Research found that publishers' programmatic ad revenue didn't quite live up to expectations this year, but they still see it as a growth area.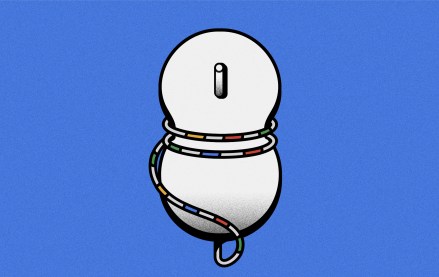 November 30, 2023 • 13 min read
For a couple of publishers, referrals from Google are down upwards of 60%.