There has been much chatter in recent years in the TV business that the Web can serve as the ultimate proving ground for future TV series. But more often than not, networks revert to spending millions on pilots, which may or may not have been screened by focus groups, and get their first real sense of whether shows work once they actually air.
Yet the Cooking Channel, in part because it can and in part because it needs to, has started using its website as a laboratory for future on-air series. And it seems to be working. The 17-month-old network, which launched on Memorial Day 2010 as a spin-off of the Scripps' Food Network, has rolled out several Web series featuring talent not quite ready for prime time, only to have that talent eventually shine enough that they make it on TV.
For example, Kelsey Nixon, a former contestant on the "Next Food Network Star," wasn't ready to host her own series. So Cooking Channel partnered her with another contestant, Spike Mendlesohn, and the pair produced 20 episodes of the Web-only series "Kelsey & Spike Cook." Now Nixon is the star of "Kelsey's Essentials," one of Cooking Channel's highest rated weekend series.
Similarly, Cooking Channel launched several Web projects with Alie Ward and Georgia Hardstark, two cocktail enthusiasts who created something of a foodie viral hit with their recipe for the McNuggetini. Among the cocktail-themed Web shows is "Drinks with Allie and Georgia." Now the pair have begun frequently popping up on several Cooking Channel series, including this week touting the Thanksgiving-themed concoction "Shoot a Wild Turkey" with hopes that their own show could be in the works.
"There's a lot of very talented chefs with real culinary cred who just aren't initially that comfortable on camera," explained Mark Levine, Cooking Channel's vp of digital. "In the case of Kelsey, she was great on Next Food Network Star, but needed to polish her skills in front of the camera, particularly in an instructional type show. So we paired her with Spike and she really honed her skill. There are so many interesting culinary stars out there and that can't always carry their own show right away."
Thus, the Web serves as the networks' proverbial minor leagues. For a young network, that's ultimately good business. "It's a really cost-effective way to try people out. Cooking Channel can be a little bit more experimental."
It also has to be if it wants to have any sort of worthwhile digital programming. That's because at this stage in the network's life, it licenses a good chunk of its programming, unlike Food Network, which owns most of its content. Thus, Cooking Channel doesn't always have the right to produce extensions of its on-airs — a popular tactic of most broadcast and cable networks.
We can expect more Web originals for Cookingchanneltv.com, which in October enjoyed its largest traffic month to date. Levine said that in any given quarter the network hopes to have three to five originals on its site. Cooking Channel has just rolled out "Double Ovens," which features two friends and former "Just Desserts" contestants Yigit Pura and Zac Young who take two different approaches on the same recipes.
"We're promoting 'Double Ovens' almost like an on-air show," said Levine. "It's great to see these guys' repoire." Both will soon be appearing on the network.
Coming in December is a cooking/travel-themed series "Classy Ladies" featuring Ward and Hardstark visiting locales such as a high-tea ceremony at an inn outside Los Angeles. And in January, Cooking Channel will unveil a Web project that blends comedy and food in conjunction with members of the troupe Upright Citizens Brigade.
Besides nurturing talent on its site, Cooking Channel is also turning to the vast food-centric blogosphere for series ideas, said Levine. For example, the Los Angeles-based blogging team of beer aficionados "The Beer Chicks" will host its own Cooking Channel special next year. Plus, the network is helping program one of the new YouTube channels,
Next Chef.
"There is definitely a lot of talent out there to be found," said Levine. "The question is whether every one of these folks have enough of an idea to build a show around."
https://digiday.com/?p=1743
October 2, 2023 • 1 min read
•
•
The publishers who attended DPS were focused on the potential upsides of applying the technology to their operations while guarding against the downsides.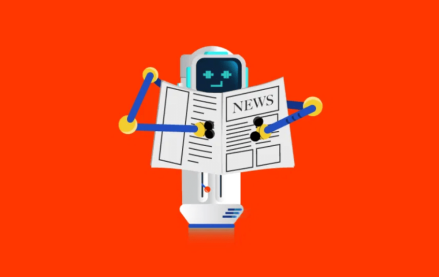 October 2, 2023 • 4 min read
•
•
Now that ChatGPT users can surf the internet for information, some publishers are reconsidering the weight of the issue.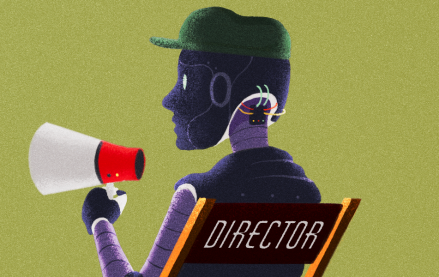 October 2, 2023 • 5 min read
•
•
As Meta makes celebrity-like chatbots, ChatGPT learned to "hear," "see" and "speak" while Spotify is piloting AI-translated podcasts.