Reviews have become vital currency for brands and retailers as shopping continues to move online. But they are also valuable raw material for publishers looking to monetize their audiences through marketplace models, rather than advertising or branded content.
This year, the digital publisher Consumer Affairs expects to earn $50 million in revenue and turn a profit. Though it earns a small chunk of revenue from programmatic display advertising, the lion's share of Consumer Affairs' revenue comes from a marketplace model, where businesses pay Consumer Affairs subscription fees to interact with users. Consumer Affairs also takes an affiliate commission on sales that it drives.
Slightly more than half of Consumer Affairs' revenue comes from helping drive commerce for brands through its platform, with almost everything else coming from ongoing subscription fees that Consumer Affairs collects from businesses that want to manage their reputations online. Businesses pay Consumer Affairs fees for help aggregating reviews from across the internet, for example, or helping to connect them with consumers that might leave post positive reviews. Consumer Affairs also gets affiliate commissions from purchases that are initiated on its site, such as when a user contacts a business through the site for a free rate quote.  About 420 businesses pay Consumer Affairs directly, with another 600 using a free version of the site's platform.
Consumer Affairs began with the idea that user-submitted reviews of products could help power a new kind of consumer advocacy journalism. But after realizing that most of the site's audience was interested in the reviews than the reporting, it has since focused on monetizing the reviews. The company said it has had a compound annual growth rate of more than 50 percent since its 2010 relaunch.
"I think we want to do more with news, not less," CEO Zac Carman said. "Today we do not do a great job of aligning the news calendar and the editorial calendar with seasonality, or really along the vector of life change [that the marketplace helps with]."
Though Consumer Affairs employs under a dozen reporters, who aggregate news about consumer safety and rights (reporters typically file multiple stories every day), almost 90 percent of the site's traffic comes from reviews and buying guides. The guides, which combine user reviews with curation and content produced by subject matter experts, cover a broad swath of product categories, ranging from pet food to mortgage lenders, and the site attracts a smallish audience, by digital media standards — Consumer Affairs drew around 3.4 million monthly unique users in April 2019, according to Comscore.
Most of the Consumer Affairs guides focus on products where consumers do a lot of research before making a purchase, such as credit cards or car loans.
"Those high price point, low-frequency products, those companies tend to focus more on reviews," said Sapna Shah, the founder of Red Giraffe Advisors, a consultancy that serves retailers.
Vertical publishers have found success operating marketplace models. XO Group, for example, which runs wedding-focused title The Knot, earned 77 percent of its revenue from direct and affiliate commerce plus marketplace subscription fees in the third quarter of 2018, the final quarterly earnings report it released before becoming a private company late last year. And the owners of Purch held onto Business.com, a site that offers advice to the owners of small and medium-sized businesses while operating a services marketplace, when they sold their consumer-facing brands to Future plc last summer.
And as more commerce and shopping move online, Carman would like to expand the number of categories Consumer Affairs covers, saying the site only covers "about a fifth" of the categories he would like to participate in. Some of that will be enabled by more hiring, but some of it is dependent on the businesses in those sectors deciding to use his site's services. Many retailers and brands are suspicious of sites with marketplace models, seeing them as competitors, said Raghbir Rana, senior consultant at Wunderman Thompson Commerce; Carman listed education and automotive as two categories he sees lagging behind.
Figuring out how to expand while maintaining the appearance of focus will be key to the site's continued success. "You can't be the review for everything, or the main review for every consumer," Shah said.
https://digiday.com/?p=335521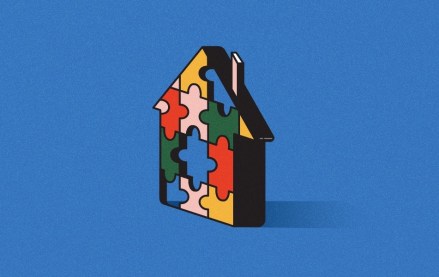 September 22, 2023 • 4 min read
Apartment Therapy's president Riva Syrop took the stage at the Digiday Publishing Summit to discuss the convergence of commerce and sponsorship revenue within its Small/Cool event.
September 22, 2023 • 4 min read
Media execs took stage at the Digiday Publishing Summit to discuss the growing importance of ROI in ad campaigns this year.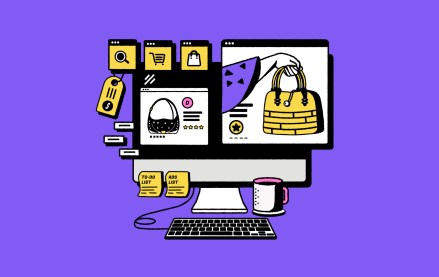 September 22, 2023 • 4 min read
CEO Satya Nadella said AI assistants will be as ubiquitous as PCs and will help users navigate across apps, operating systems and devices.