Conde Nast is out of its sales partnership with NBCU and Vox Media
March 19, 2018 • 3 min read
•
•
Condé Nast has left the co-sales ad partnership formed by NBCUniversal and Vox Media after less than a year.
The prestige publisher of Vogue, Vanity Fair and others announced the pact with NBCU and Vox Media in March 2017. They pitched it as a way for advertisers to reach more than 200 million consumers and 99 percent of the country's millennials. The companies also listed two other benefits for advertisers: the ability to use Condé Nast's data product, Spire; and two new ad formats focused on mobile video and branded content.
The original 2017 announcement didn't describe the partnership as finite; however, Vox Media said three campaigns resulted from the Condé Nast deal, using ad products created just for the partnership, and as such, the partnership fulfilled its objective. "The specific approach was to take these to market, and then the partnership would end," said Ryan Pauley, gm of Concert, Vox Media and NBCU's ad platform.
Condé Nast wouldn't comment on why it left the partnership, but said it would partner again with Concert under the right circumstances.
Pauley said Vox Media is happy with the overall performance of Concert, whose buys run across Vox Media, NBCU and a handful of smaller publishers, including Brit + Co, Entrepreneur, Funny or Die and a few more that are expected to be announced soon. Pauley said Concert tripled its sales from 2016 to 2017 with 200 clients served and is on track to double sales this year. He did not say the amount of sales that means, however.
"We're already pacing well," he said. "We launched [Concert] with the intention to build an opportunity for marketers to invest in a premium, brand-safe, highly contextually relevant environment for the web, which is much different from a Facebook or Google environment."
These sales alliances are like a new spin on ad sales networks of days gone by, but with premium, direct-sold inventory and the publishers leaning on each other to grow their share of the digital ad pie that's increasingly going to a few tech giants. Then-Condé Nast sales chief Jim Norton touted the Concert partnership as a way to get "scale that can rival the likes of Google and YouTube, Facebook and Instagram." Similar pacts have been announced between National Geographic, Mashable and others; PopSugar and Complex; and Bustle and Coveteur. Trevor Fellows, evp of digital sales and partnerships at NBCU, said Concert deals are best suited to custom content clients because the publishers take a lot of the work out of the creation and distribution process. "It's easy, and so many clients are looking to take out friction," he said.
Digiday spoke to several ad buyers who said these kinds of alliances are interesting to advertisers that want to make sure their ad messages only show up in high-quality, uncontroversial environments. "It does feel a little retro," said Ben Kunz, evp of marketing and content at Mediassociates. "But it's simple, too. In a world where [Procter & Gamble's] Marc Pritchard is saying it's time to cut off the long tail, they're tapping into that desire."
Still, the idea of publishers co-selling has its limits, and not just because Facebook already has more than 2 billion monthly active users and superior data. The publishers have to find other publishers with similar audiences and approaches to advertising. To make the economics work, they have to charge the advertisers a premium for the one-stop shopping approach, but not so much that the advertisers don't just buy directly from each publisher. In the case of Condé Nast, the need to split the revenue and do extra work on the back end eroded the profit margins, sources close to the arrangement said. It didn't help that Norton, who championed the deal, was pushed out of Condé Nast last September.
Buyers today also are demanding that campaigns meet business objectives, not just audience targets.
"The story needs to be way more than just reach," said Emma Witkowski, digital investment lead for West Coast and Atlanta at Mindshare North America. "They need to focus on audience data and insights and how is it going to impact my business."
https://digiday.com/?p=280019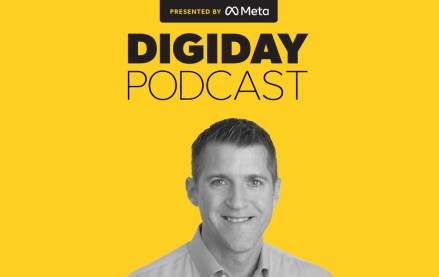 November 28, 2023 • 4 min read
Google's vp of global ads is confident that cookies will be gone from Chrome by the end of next year, despite all the challenges currently facing the ad market.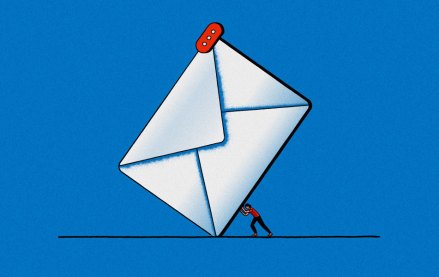 November 28, 2023 • 6 min read
Some email newsletter platforms' click-through rates are actually click-to-open rates, which are measured against the number of emails opened rather than the emails sent. But buyers seem to prefer it that way.
November 24, 2023 • 5 min read
Publishers' events businesses picked up pretty significantly during the back half of this year — and they will focus on sustaining that lift into 2024, according to Digiday+ Research.