Conde Nast Entertainment's Oren Katzeff on Conde's pivot to IP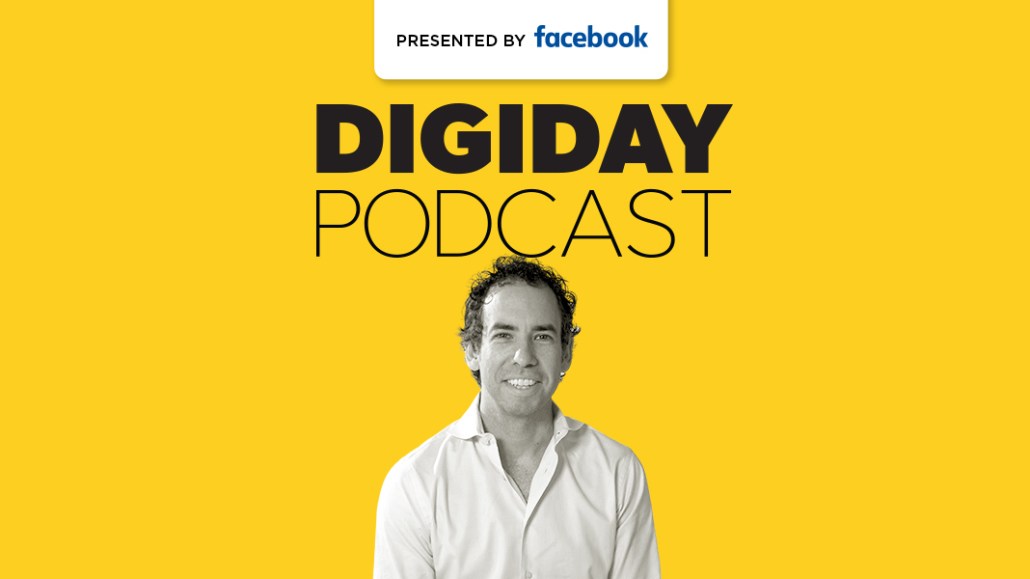 Subscribe: iTunes | Spotify | Google Play | Stitcher | Anchor
Condé Nast is on a journey to remake itself from a magazine company — home to Vogue, The New Yorker, Vanity Fair and more titles — and into what new CEO Roger Lynch calls "a 21st century media company."
The exact contours of what that looks like remains a work in progress. One aspect that isn't in doubt: video and the establishment of franchises is absolutely part of that vision. Condé Nast Entertainment now creates more than 4,000 videos a year, garnering on average more than 1 billion views a month (mostly from YouTube, Katzeff said). Now, the challenge is turning those views into franchises.
"We haven't done a great job yet in taking that IP and giving it legs beyond print," said Condé Nast Entertainment president Oren Katzeff on this week's episode of the Digiday Podcast. "And that's no big surprise, and that's no knock on anybody. For so long, the magazine was the be-all-end-all for IP. A lot of consolidation in the media space, it's about a lot of things but one of them is the opportunity to garner IP and monetize IP in long-form content. You look at Disney, HBO Max and Netflix who are spending $100 billion this year on long-form content, and we've only scratched the surface of that."
Here are highlights from the conversation, lightly edited for clarity.
Facebook is tired
"We continue to experiment with Facebook. I'd stop short of saying that we're investing heavily in it. I'll invest heavily in a platform that shows me that I can drive real ROI and real monetization, and we just haven't seen it there yet. I'm very truthful with them about it too. I would love to do more on Facebook if they can show me that there's an audience, which I think there is. When we have tested we've seen millions of views on content but those views are empty calories if I can't monetize them."
YouTube is wired
"When you survey all the platforms and the opportunity for ROI, at the time that we were investing in content for YouTube, that's been the platform you can monetize the best. Earlier this year we announced that we're a global company, there's now the opportunity to create content globally, and to monetize it outside the U.S. A lot of our views on YouTube are outside the U.S. But it isn't the be-all end-all. I would not sit here saying our long-term strategy is YouTube alone. But part of why I think we've been successful where maybe others haven't is because YouTube has presented an opportunity to monetize at a pretty high level. And while others were chasing views or chasing Facebook as an opportunity and not monetizing it that well, some have suffered because of that."
Who has done a good job of expanding a video franchise?
"I'll go with the very first company that came to mind, which is Complex. Their shining example is the 'Hot Ones' show. It's a fun show, it's entertaining. It's now become a franchise people look for, they know the format, it's familiar, they've got the billboards. And the last I heard they had at least $10 million in hot sauce sales, which is incredible. But it makes sense, right? You have a format that lends itself to e-commerce. E-commerce just becomes a natural part of the whole video process, so I give them credit for that."
https://digiday.com/?p=352982