Condé Nast, publisher of famous glossies like Vogue and GQ, said it would use its editorial staff to write the ad copy as part of the creation of a new branded content arm, inciting a predictably visceral reaction from journalistic corners.
Media critic Jack Shafer said Condé Nast is endangering its brand. "By mixing the two forms — editorial content and advertising — Condé Nast is debasing the former to the benefit of the latter," he said. "This might not matter that much in their fashion magazines, where there is little editorial independence to debase. But the practice won't improve Vanity Fair and The New Yorker, or Condé Nast's other non-fashion titles. If Condé Nast wants to get into the catalog business, they should just do that without putting the 'native ad' beard on the words and pictures."
Reaction on Twitter was a mix of hand-wringing worry and flat-out shaming.
The State is now inside the Church. Best approach? Not so sure. https://t.co/I08d5kadsu

— Ray Faust (@RayFaust) January 26, 2015
Conde Nast is kicking off their own content agency for brands. Separation of church and state is officially dead. https://t.co/axPhwNzeF0

— Scott Wassmer (@scott_wassmer) January 26, 2015
I never thought I'd feel this bad for editors at Conde Nast: https://t.co/euvI1dpFWF — John West (@john_s_west) January 26, 2015
The number of publications enlisting their editorial staffs to play a part in creating native ads is growing. It includes traditional publishers like Hearst Magazines and Time Inc. and digital-only upstarts like Say Media and Rant Media.
It's a big departure for Condé, though, which has historically shielded its editors from business-side concerns.
Turns out, no one is immune. Condé Nast editors in recent years have been tasked with coming up with brand extensions to build their businesses, and the center of power has shifted away from the individual editors and to Condé Nast corporate.
Still, it's that company's legacy that has the news sending ripples through journalistic circles. Some wondered if The New Yorker would be exempt from the new corporate initiative. David Remnick, the magazine's editor, wrote in an email to Digiday, "The people who run Condé Nast trust the editors of their magazines to decide what to publish and how to negotiate a fast-evolving technological world. The executives here also fully understand the need for each magazine to set its own guidelines."
Translation: You're not going to see The New Yorker do anything that would mar its reputation.
As publishers struggle to find forms of digital advertising that will financially support their journalism, they're also grappling with how to create, label and distribute it. Condé Nast seems to be making the argument, as others have, that if you want ads that are as good as editorial content, it makes sense to involve the people who make that content.
"The editors are brilliant at producing engaging content," said Edward Menicheschi, CMO of Condé Nast and president of the Condé Nast Media Group. "We think the branded content space does not have the quality audiences deserve. We feel we can do it better."
It's not that simple, though. By their nature, native ads complicate things, since they're supposed to mimic the look and feel of actual editorial content. If consumers have been trained to ignore banner ads, native ads that do their job of appealing to readers may also be fooling them.
The process of creating content for brands is less formal but not all that different at another journalistic bastion, Time Inc. The publisher of such titles as Time, Sports Illustrated and People has a branded content arm called Time Inc. Content Solutions that has a dedicated staff, but the company also produced an Amazon-sponsored gift guide in which the editors chose the products.
Norman Pearlstine, chief content officer at Time Inc., said there are times when it makes sense to have the editors involved, as long as it doesn't interfere with editorial integrity and is transparent to readers, whether the subject is lifestyle or news.
"I think we see a place where we can help advertisers create compelling content," he said. "It doesn't seem to be a big part of what we're doing with editors, but if we're transparent about it and ensure it's not interfering with editorial integrity, it's not a problem."
Pearlstine also said the company doesn't have a formal policy governing branded content, something that may change. "It has to be monitored," he said. "There's stuff I've looked at [at Time Inc.] that just seemed confusing. Some publications you would say, you really want to keep the staffs separate."
The wall separating editorial and business has always been something of a myth, as editors-in-chief and publishers have always communicated, pointed out Tom Rosenstiel, executive director of the American Press Institute. That said, having editorial staffers produce ads is new territory. Menicheschi said the sponsored content would "clearly labeled in standard formats as defined by the FTC and FCC," and that the journalists' names may appear in the ad. But while native ads have become more widespread, readers aren't necessarily clear on what those labels mean.
"We'll see how it's labeled," Rosenstiel said. "The central concept is not what occurs internally, but what is communicated externally. Transparency with the audience is the paramount issue. Is the labeling clear, and is it prominent enough. We've seen examples where there's a very pale shade of gray and tiny font. Is there one way to do this? It's still sufficiently new that we don't know."
https://digiday.com/?p=103385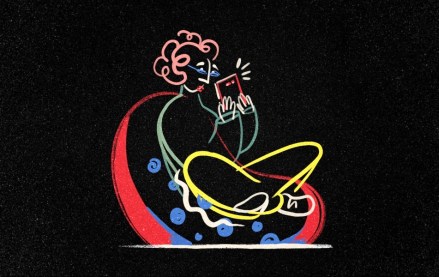 September 28, 2023 • 3 min read
The Financial Times has launched another lower-priced, subscription-based mobile app product a year after the debut of FT Edit to reach international readers.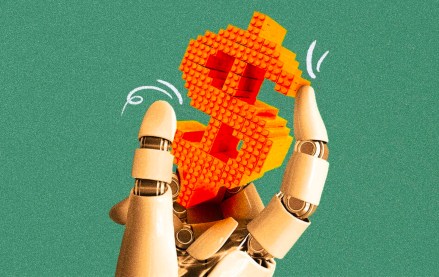 Publishers are starting to apply AI to their sales operations.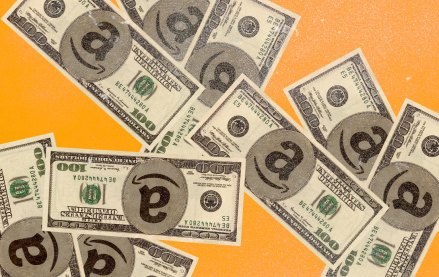 September 27, 2023 • 6 min read
The agency accused the e-commerce giant of conducting a range of anticompetitive behaviors that hurt both shoppers and sellers.