Digiday senior editor Mike Shields is one of 130,000 to throng to Las Vegas for the Consumer Electronics Show. Follow his updates from there on Twitter @digitalshields. Here's what he found:
Device overload
During a Digital Hollywood panel on the explosion of video across platforms, executives discussed the challenges in figuring out which distribution outlets to focus their company's energies — because there just are so many, and there's not telling where consumers will net out. For example, according to Emil Rensing, CTO of the burgeoning digital movie channel Epix, the company's content is already available on 300 to 400 different devices, as well as on the Web. "It's hard to balance resources," said Rensing.
"There's great inefficiency in the market," said Kurt Smith, vp of global sales for Verizon digital media services. "We have to hire people to find the right resources. It's amazing how inefficient the marketplace is."
Regardless of the vast options, most panelists said they believed that advertising will continue to provide the majority of monetization in the video market, even as it travels from device to device. But according to Salil Dalvi, gm of Strategic Ventures for NBC Universal Digital Distribution, his company is keeping its options open. "Our model is free now, but it doesn't have to be. We're working with various device manufactures to [keep our options open]."
—-
Preaching with the choir
On Tuesday morning, as the Consumer Electronics Show kicked into gear, the buzz among attendees was Microsoft CEO Steve Ballmer's opening keynote from the night before — the final such address for the company. That speech, and the presence of the choir. Word is Microsoft hired a choir to stand on stage with Ballmer to sing selected tweets. "The speech was nothing special," said one jaded tech exhibitor. "And the choir was just weird."
—-

UltraIntelligent?
Intel is maintaining a major presence this year at CES, including a keynote by CEO Paul Otellini, on Tuesday afternoon. On the showroom floor, Intel displayed its collection of Ultrabooks, miniature laptops produced by multiple manufacturers. However, it was hard to see at first glance why Ultrabooks are any different than the much-derided netbooks, and why they'd appeal to many consumers over tablets. If productivity is what they're selling, there would seem to be far better choices among the range of thin, light, high-powered laptops on the market — and those don't come complete with instant carpal tunnel syndrome.
Intel was also demonstrating a nifty consumer application, Intel Pair & Share, which promised to enable users to easily shift content such as photos from devices employing different operating systems. For example a user could quickly snap a photo of their kids from an iPad and shift it to a big screen TV or a PC.
The same can be done with large files, potentially negating the need for a thumb drive. "Your phone becomes like a portable wireless USB stick," said an Intel presenter. However, one has to wonder whether consumers will gravitate to such an app from Intel, which is not a manufacturer of any of the devices in question — and isn't necessarily a brand many consumers have a direct relationship.
—-

Mobile remote
Many exhibitors and content companies at CES are making a big bet that TV and cable remote controls are going the way of the VCR, as more and more Americans will gravitate to controlling their home entertainment experiences with their mobile phones or tablets. Besides Intel, TV software and data specialist Rovi executives are bullish on mobile to TV connections. "We see a fundamental shift in the way people use their remote controls," said Jeff Siegel. Rovi's svp of global media sales. One main reason is — people are increasingly going to need to be able to type, while conducting searches on their TVs, or even shopping. And most people don't want keyboards hooked up to the tube.
But what about battery life, flipping speed, comfort, all those things people expect and demand from their remotes? "If [using a mobile device as a remote] doesn't provide the great experience a consumer expects right away, they'll never go back," Siegel acknowledged.
—-
TV guide wars
Rovi provides data, technology, infrastructure and now ad technology to both cable companies and TV manufacturers to power their electronic programming guides and app stores. The company has recently signed deals with Samsung, Sony, Panasonic, Sharp and Toshiba to sell ads within their on-screen programming guides — creating a fast growing, on-screen ad networks of sorts. Siegel says that Rovi expects the smart TV space to balloon from four million connected homes to about 20 million by the end of the year. According to a recent survey undertaken by Rovi and Nielsen, 32 percent of people with connected TVs use their built in interfaces every day to navigate their devices. Which begs the question — are cable electronic programming guides on their way out?
https://digiday.com/?p=2891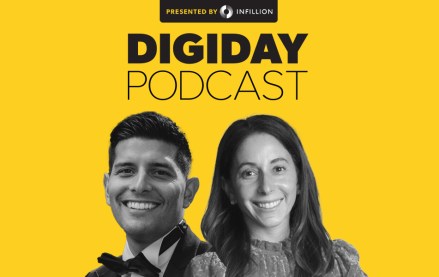 September 26, 2023 • 3 min read
In a live recording during the Digiday Publishing Summit, the news executives called for more nuanced conversations with advertisers around their brand safety concerns.
September 26, 2023 • 4 min read
After investing in one generative AI startup and suing another, the company will let customers create images on its website and an API.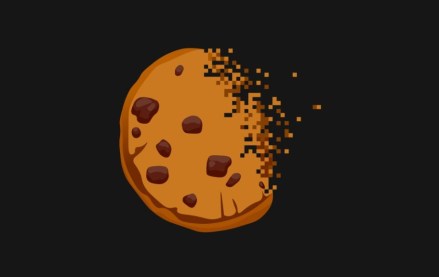 September 25, 2023 • 1 min read
During the Digiday Publishing Summit, execs from companies including Condé Nast, Dotdash Meredith and Thomson Reuters assessed the industry's readiness.