The TV upfront season is when the Web players typically sit on the sidelines and hurl complaints that the process is outdated. But one fairly new arrival on the digital scene thinks it can get in the game with TV buyers.
Music-video site Vevo, the joint venture between Universal Music Group, Sony Music Entertainment and investor Abu Dhabi Media Company, is aggressively courting advertisers during the upfront season, banking on its skyrocketing reach and marquee content as just powerful enough to steal some TV dollars.
"We've already signed a handful of deals," said David Kohl, Vevo's evp of sales and customer operations. "We haven't had the dog and pony show, but what we are doing is having individual upfront meetings with agenicies and CMOs."
According to Kohl, those upfront-style meetings have yielded multiple deals in the $1 million to $10 million range. Vevo has nabbed 10 new advertisers just in the past week, bringing the company's total to 400 advertisers since launching in December 2009.
It surely helps that Vevo's got serious wind at it back; its exclusive distribution deal with the video juggernaught that is YouTube essentially makes it the default result for millions of music video searches on the site. As a result traffic has ballooned over the past 18 months, with Vevo reaching 58.1 million unique users in April, making it the 17th largest Web property in the U.S., according to ComScore. Plus, unlike a lot of the schlock video still permeating the Web, Vevo benefits from the presence of hot artists like Beyonce and Rihanna — known quantities to brands.
Vevo, along with Hulu, Yahoo and YouTube, are eyeing predictions of double-digit CPM growth and lots of free-flowing cash for this year's upfront and seeing an opportunity for stealing share, say industry insiders.
"They definitely are actively talking to clients and drawing up interest," said Chris Allen, director of video innovation, Starcom USA. "But there are very, very few Web players we need to lock into on even a quarterly basis. TV is so driven by supply and demand … and short-form Web video doesn't have the same kind of urgency."
So is it realistic to expect upfront dollars to even be available to Web video? "It depends on the agency, but it is happening," said Kohl, who claimed that several agencies are using Vevo proposals to negotiate against cable network buys, and Vevo is winning some of those bakeoffs. His team has spoken to several of the broadcast networks about homepage takeover ads during the upcoming fall season — for $200,000 to $300,000 a pop. Beside music videos, Vevo is pushing its growing roster of original shows, some of which are being shopped to cable networks.
According to David Cohen, Universal McCann's global digital lead, Vevo's hope of breaking out of the Web ghetto might not be far-fetched.
"Vevo is definitely making a run at broadcast television dollars — as they should," he said. "They are a premium video site that can deliver scale rivaling any broadcast or cable network. We are working with them to better understand the value of online video vs. television and are looking forward to growing both the category and their business across our client base."
https://digiday.com/?p=4624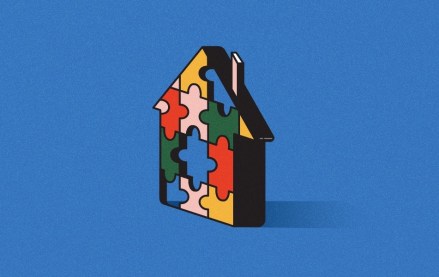 September 22, 2023 • 4 min read
Apartment Therapy's president Riva Syrop took the stage at the Digiday Publishing Summit to discuss the convergence of commerce and sponsorship revenue within its Small/Cool event.
September 22, 2023 • 4 min read
Media execs took stage at the Digiday Publishing Summit to discuss the growing importance of ROI in ad campaigns this year.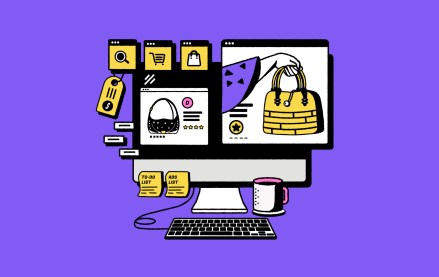 September 22, 2023 • 4 min read
CEO Satya Nadella said AI assistants will be as ubiquitous as PCs and will help users navigate across apps, operating systems and devices.