The Guardian waited 190 years before taking its left-leaning brand of journalism to the U.S. And it decided to make its splash in a very modern way: through an online-only operation.
The Guardian is presenting its premium content in a crowded marketplace. But it's also building a digital operation that is trying to make headway with advertisers by undercutting its U.S. competitors.
"We're not a startup without huge resources to bring best practices in the U.K over here," said David Pemsel, chief commercial officer at The Guardian. "If we got different ways of serving content, if we have different ad formats, we're going to make clear that it's translated globally. When talking to clients, people start to listen to that. If the more content U.S. team creates and the more ad innovation we can merge with the U.K, I believe we can compete with the best of the people in the States."
The Guardian has been selling that growth story in the U.S., where it sees a third of its audience. In January, the outlet hit 12.5 million uniques in the U.S., per ComScore, up from 8.4 million in December 2011. Compare that to the U.S.'s largest newspapers: the NYT has 27 million uniques, and the WSJ is at 12.4 million.
The Guardian has 2,000 people in the U.K. office, with 100 people working on its digital product. Pemsel said that those resources will be used to translate ad innovation to the site in the U.S. There are 40 people in its New York office, with a team of 10 in sales.
One way to compete in a new market: undercut your competitors. Sources put The Guardian's run-of-site CPMs between $1 and $3, significantly lower than the New York Times or Wall Street Journal, which sit at about $20 and $30, respectively. The Guardian's brand units in the U.S are also lower. Sources place them between $10 and $15.
"We've bought them for global clients, but we typically don't buy them for U.S.-based clients even when they're looking for thought leadership or C-suite," one buyer said.
That poses a bit of a problem, as U.S. brands and buyers don't care about international audiences. And while the publication has made headway here, there's still a bit of a perception issue for buyers. There's a lot of strong competition in the news space in the U.S., and buyers are still trying to understand what makes The Guardian different.
"Their content is premium, something like the New York Times or New Yorker, but they don't price themselves as high as that," said Alan Smith, planning director of North America at Essence Digital. "The other thing that makes them accessible is big brand units. They price on a CPM instead of flat-fee takeover. It's a pushdown CPM, so it makes it more accessible to advertisers who don't have the budget."
Pemsel, a former Ogilvy exec, knows how the game is played, and from his purview, going direct to clients and agencies here in the U.S. is vital for growth. His focus, naturally, is The Guardian's audience and how to not get sucked into a race-to-the-bottom approach. He keeps his attention on building premium relationships over machines. The Guardian does work with a number of DSPs and exchanges. It also uses Rubicon to prioritize programmatic buying, though the company would not say how much of its inventory goes through exchanges.
"Clients and agencies are wary of automation and programmatic trading, and the value of audience is important," Pemsel said. "We'll have to talk to clients specifically about who is reading our content and its value; otherwise it becomes commoditized."
This is akin to the Daily Mail's perspective, taking a cautious eye towards machine-based buying. While this strategy is similar, the Guardian brand is completely different, tilting to more serious editorial compared to the Daily Mail's tabloid-esque nature.
"There's a value-play there, and can get some advertisers to jump in, but long term, there needs to be a significant differentiator to buy (The Guardian) instead of The New York Times," said Joe Migliozzi, digital media director of NY at Mindshare. "They're not in that upper echelon yet, but their traffic is growing."
https://digiday.com/?p=32134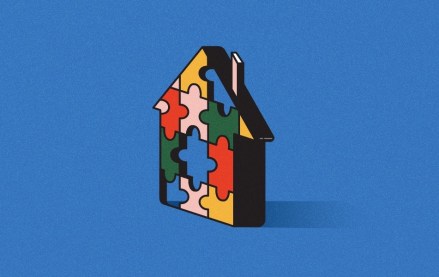 September 22, 2023 • 4 min read
Apartment Therapy's president Riva Syrop took the stage at the Digiday Publishing Summit to discuss the convergence of commerce and sponsorship revenue within its Small/Cool event.
September 22, 2023 • 4 min read
Media execs took stage at the Digiday Publishing Summit to discuss the growing importance of ROI in ad campaigns this year.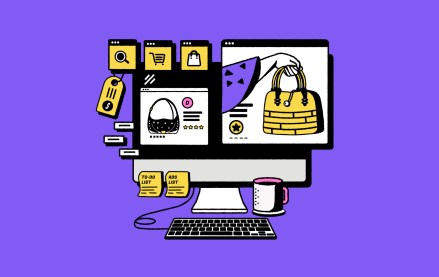 September 22, 2023 • 4 min read
CEO Satya Nadella said AI assistants will be as ubiquitous as PCs and will help users navigate across apps, operating systems and devices.