The short story mobile app that wants people to pay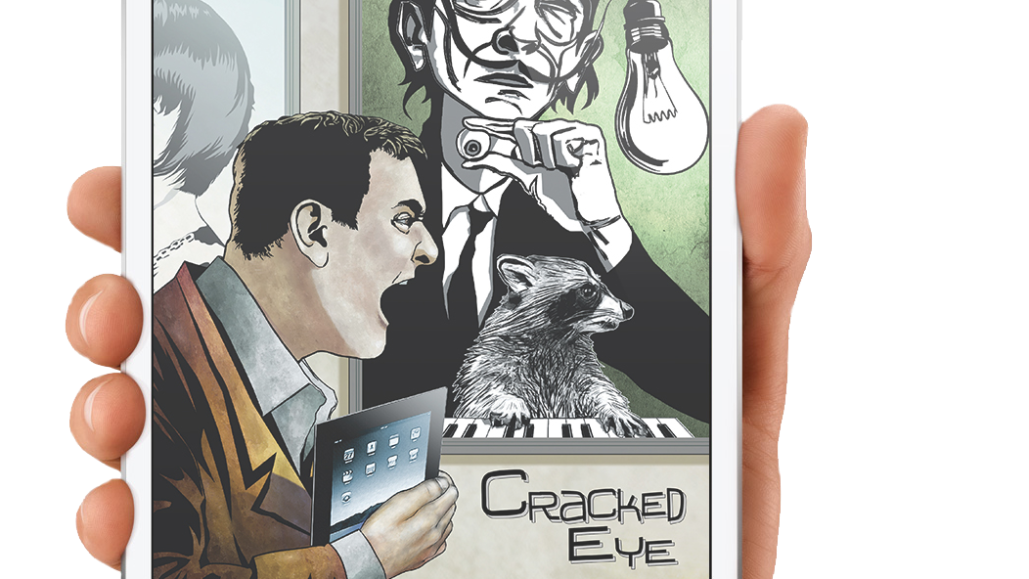 Received wisdom tells us that the Web has shortened our attention spans, at the expense of long-form reading. In an attempt to counter the trend, one new U.K.-based venture hopes to use mobile apps to help carve out time for illustrated novels and longer narratives.
Cracked Eye, launched last week by The Other Publishing Company, is a mobile app that brings short stories to life through articles, graphics, videos and audio. Its opening issue, The Shouting Man issue, features stories from writers in the genres of mystery, comedy, romance and tragedy. The app adds color and dynamism which is not normally found in, say, a typical e-book.
"What people love about a book is the story — what they hate is they rarely have time to never finish it," said Cracked Eye commissioning editor Michael Cameron. "With Cracked Eye, we're trying to attract an active, mobile and perhaps younger group of people to short stories. We call it a magazine because we don't have a term for this package of stories, visuals and sound being brought together."
The company is backed by angel investment to the tune of "several hundred thousands of pounds," according to Cameron. A small group of associates working full time to produce its monthly editions and recruit authors. But in moving closer to the form factor of a digital magazine, it's arguably in danger of repeating their fate.
Cracked Eye hopes to build its audience within the confines of the Android and iOS newsstand. The lack of a runaway success of this combination so far indicates two things. First, users aren't discovering Newsstand content in large enough numbers. But more important, they're dissatisfied with the user experience when they do.
Marketing paid content on the Web is an age-old issue. Access to Cracked Eye costs £4.99 ($7.84) for each monthly issue, with a one month free trial on offer. Once users have made a leap of faith and committed, the sharing functionality of the content is limited to a page at a time. Passionate users, therefore, are limited in the marketing they can do for Cracked Eye themselves.
The difficulty of building a paid-content offering is News U.K. It recently announced that its most popular newspaper brand, The Sun, had reached 225,000 paid subscribers — 15 months after launching paid-for sites and apps. When compared with the £30 million ($47 million) spent on exclusive English Premier League football rights for the company, it's clearly an uphill battle to convince users to pay. Just ask News Corp. about how the much-ballyhooed The Daily went.
"We're trying to encourage people to join our community. We already get hundreds of submissions from artists and writers sending us material," said Cameron. "This content might have a life across video, full-length books and anything in between."
https://digiday.com/?p=97288