More and more brands are embracing the nostrum to "fish where the fish are" to such an extent they're giving promotion to Facebook in their TV spots. Stride Gum has embraced such bold thinking and hopes to benefit from its foresight with its
Stride Arcade
.
In 2007 Stride Gum started savethearcades.com, an effort to preserve real-life arcades by giving the most popular one $25,000. Building onthose arcade roots, Stride Gum moved away from this microsite approach to launch the Stride Arcade on Facebook, a collection of casual games for people to wile away the time. It offers simple time wasters like Ram the Ram, an Angry Birds-like game with rams instead of birds,
and Shift Racing, a race around a track avoiding obstacles.
"We try to drive everyone to Facebook because that's where the people are," said Tom Christmann, executive creative director for JWT New York, maker of the Stride campaign.
The risk is building another brand (Facebook) with Stride's own media dollars. But there's little doubt that Facebook is generating more engagement for most brands than the microsites of yesteryear. Stride's efforts led to a payoff of 1.7 million fans of the site at last count. While competitors such as 5 and Trident, both from Mar's Wrigley, have Facebook pages, they tend to showcase spots and offer straightforward
information about the brands.
Before even starting their online arcade, Stride had been pushing boundaries with TV spots of rams hitting people in the genitals and women slapping one another. This embrace of transgressive culture gave them the license to step into other areas, namely video game arcades.
Before starting the Stride arcade online, Stride tried to save in real life arcades with savethearcade.com. The contest gave the winner $25,000.
JWT knew their core specialty wasn't designing video games. Instead they turned to Candy Stand, a designer of digital games. "Certain types of games take less time to make than others. By partnering with the go to game experts, we were able to ensure that more people were engaged with the product," said David Rosenberg, director of emerging media for JWT New York.
Not only is Stride introducing new games at an increasing rate on its Facebook.com page, but there is an Ask The Band feature with notables such as Panic At The Disco. "We're always trying to come up with easy ways to give people something to play with it," said Christmann.
Stride's demographic of young men were targeted with things that young men like to do: play video games, listen to cool bands and play more
video games. There's something to be said for giving your audience exactly what they want.
Clarification: An earlier version of this story stated JWT is involved in helping save the Chinatown Fair arcade in New York. JWT is not involved.
https://digiday.com/?p=3439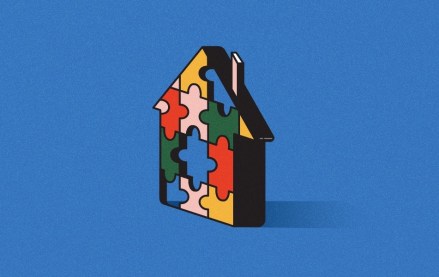 September 22, 2023 • 4 min read
Apartment Therapy's president Riva Syrop took the stage at the Digiday Publishing Summit to discuss the convergence of commerce and sponsorship revenue within its Small/Cool event.
September 22, 2023 • 4 min read
Media execs took stage at the Digiday Publishing Summit to discuss the growing importance of ROI in ad campaigns this year.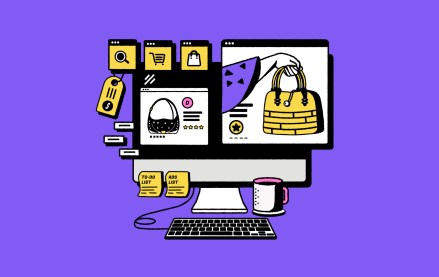 September 22, 2023 • 4 min read
CEO Satya Nadella said AI assistants will be as ubiquitous as PCs and will help users navigate across apps, operating systems and devices.