Kim Kardashian may have set out to break the Internet last year, but the numbers tell a different story: It appears to be Caitlyn Jenner who actually holds that distinction.
Jenner, of course, made an immediate viral splash when she gave her first public interview and unveiled cover shoot since making her male-to-female transition from the former Olympian Bruce Jenner.
She reached 1 million followers on Twitter faster than anyone before her (including President Barack Obama), doing so in 4 hours. Her first tweet, with her new name and Vanity Fair cover photo by Annie Leibovitz, has been retweeted more than 230,000 times and favorited more than 260,000 times.
But in the famous-for-being-famous Jenner-Kardashian clan, this is standard server-crushing fare: When Paper magazine published photos of Kim Kardashian's nude, oiled up body last fall in an attempt to "break the Internet," it was an instant viral hit.
So which one really "broke" the Internet?
As step-parent to Kim Kardashian and a cast member of the "Keeping up with the Kardashians" reality show, Jenner hasn't exactly been living in the shadows. But her gender transition has been largely kept under wraps and, like everything the family does, been part of a carefully devised media plan.
I'm so happy after such a long struggle to be living my true self. Welcome to the world Caitlyn. Can't wait for you to get to know her/me.

— Caitlyn Jenner (@Caitlyn_Jenner) June 1, 2015
Perhaps for that reason, and because of the sympathy she's evoked, her official debut as a woman sparked a massive conversation in a short amount of time. Just three tweets and 24 hours after launching her Twitter account, Jenner had 2 million followers, according to social media analytics firm Crimson Hexagon. In less than a day, Jenner generated 2.2 million posts on Twitter. Post volume peaked at 1 p.m., when they topped 500,000.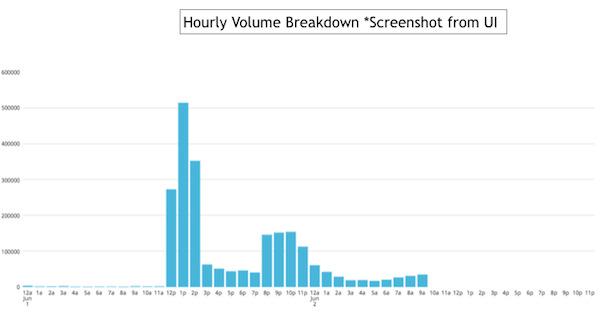 The response eclipsed the announcement of Kim Kardashian's second pregnancy the day before, which was made in Glamour (which, like Vanity Fair, is owned by Condé Nast). The magazine's July cover, also released yesterday, a few hours ahead of Vanity Fair's, got just 3,000 Twitter mentions, according to Crimson Hexagon. Kardashian herself got just over 1,000 likes on Instagram and more than 42,000 shares on Facebook since, Glamour said.
The handle that got the most mentions was @caitlyn_jenner (74,000). A close second was @vanityfair (68,000). Jenner also dominated the hashtag action that day, with #callmecaitlyn and #caitlynjenner being mentioned more than 590,000 times.
The #CallMeCaitlyn hashtag has grown much faster than Kim Kardashian's "BreakTheInternet" tweet of last November. #CallMeCaitlyn has been used nearly 232,000 times on Twitter, as of around noon June 2, according to social media analytics firm Brandwatch. Meanwhile, Kim Kardashian, with 32.2 million Twitter followers, got about 200,000 tweets two days after her photo shoot dropped, according to social analytics firm Topsy. The related #BreakTheInternet" hashtag received 171,000 mentions over three days, according to  Brandwatch.
The sentiment around the Jenner conversation was largely positive or neutral (but not negative). Of the 2.4 million Twitter posts, 1.3 were neutral, 629,550 were positive and 360,183 were negative, said Crimson Hexagon. The conversation was heavily complementary in nature, with a focus on the use of her name and her beauty. The social conversation around Jenner was dominated by women, who accounted for 59 percent of the posts, according to Crimson Hexagon. Most of the posts were driven by people over 35.
Unlike the Caitlyn Jenner conversation, the #BreaktheInternet hashtag was male-driven. The authors were 51 percent male and for the related #FixtheInternet, it was 62 percent male, according to Brandwatch.
Images courtesy of Paper and Vanity Fair magazines.
https://digiday.com/?p=120594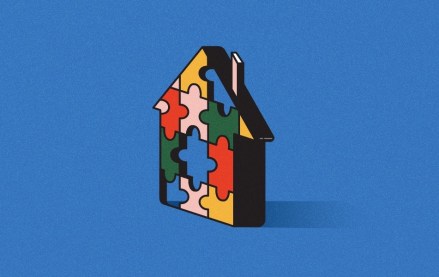 September 22, 2023 • 4 min read
Apartment Therapy's president Riva Syrop took the stage at the Digiday Publishing Summit to discuss the convergence of commerce and sponsorship revenue within its Small/Cool event.
September 22, 2023 • 4 min read
Media execs took stage at the Digiday Publishing Summit to discuss the growing importance of ROI in ad campaigns this year.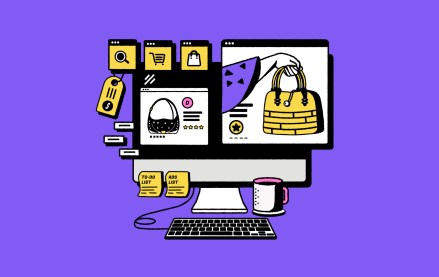 September 22, 2023 • 4 min read
CEO Satya Nadella said AI assistants will be as ubiquitous as PCs and will help users navigate across apps, operating systems and devices.