Even though BuzzFeed is shutting down its Partner Network that sends traffic to other websites, the publishers that belonged to it won't be left hanging.
On Monday, the viral publisher informed its erstwhile network members that it worked with data and analytics firm SimpleReach to offer the same sort of services they got from being in the network. SimpleReach tracks how publishers' content is performing on social networks and can predict when an article is about to take off.
"When we announced that we were winding it down, several partners reached out to ask about other kinds of partnerships," said Dao Nguyen, vp of growth and data science at BuzzFeed. "We are pleased to have found SimpleReach, who can provide many of the benefits of the partner network."
"BuzzFeed didn't want to leave everyone hanging completely," SimpleReach CEO Edward Kim said. "So they're basically saying, here's an alternative to get the same benefits."
BuzzFeed started the network about five years ago when the viral news site was still in its early days. The program operated as a data and traffic exchange; the 200 publishers that signed up agreed to let BuzzFeed monitor their traffic, which helped BuzzFeed learn about how and what its audience reads. In return, BuzzFeed sent traffic to the publishers — titles like the New York Daily News, Rodale's Prevention and Men's Health, USA Today — by posting their links on BuzzFeed itself and Fre.sh, a microsite.
Now that BuzzFeed's become a big publisher in its own right, the network has outgrown its usefulness. Along with ending the partner program, BuzzFeed is shifting its focus to video, with plans to launch a video partner network. The site declined to give further details.
SimpleReach has built up a roster of big-name publisher clients, including The Huffington Post, MSNBC and Gawker Media. By giving publishers some free data via the new program, they have an opportunity to attract more paying customers.
Publishers that sign up for the free service will get a limited, real-time dashboard of trending content, similar to what BuzzFeed was providing. They'll also get email alerts when a story is poised to go viral and promotion through SimpleReach's Facebook pages. Here's what BuzzFeed's memo to them says, in part: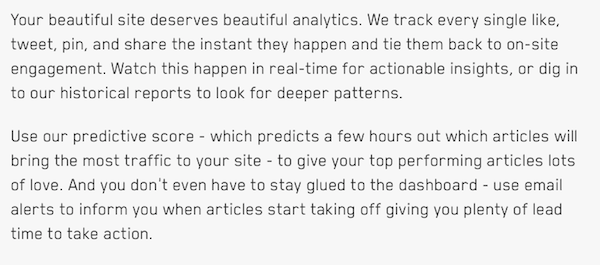 With the premium service, which starts at $1,000 a month, they'll get detailed metrics per article, historical reporting data and the ability to use SimpleReach's native ad reporting tool. They'll also be able to amplify their posts on social networks via SimpleReach's paid promotion platform.
The benefits to publishers will depend on what they were getting out of the BuzzFeed network in the first place. In the past five years, many publishers have gotten more savvy about social media, hiring their own staff or outside firms, including, as in the case of USA Today and Quartz, SimpleReach itself. If they don't need the analytics, they may benefit from the traffic, though, as SimpleReach is known as being good at using Facebook in that way, said Kevin Delaney, editor-in-chief and co-president of Quartz.
"We briefly were BuzzFeed members," he said. "It was never significant traffic for us. The analytics we had a good handle on anyway. So the question for me would be, are publishers looking more for analytics or more for traffic?"
It's also unclear what such a partnership would mean for a publisher like Rodale, which has its top three brands in the partnership even though they've received scant traffic. Like other publishers, Rodale isn't lacking for data, said Beth Buehler, Rodale's svp of digital operations and strategy. The bigger need is to figure out how to keep people on its sites longer and get them to sign up for newsletters and buy other products, she said. "A traffic boost is important, but more important, we're looking for traffic to come to our site [where] traffic's high, engagement's high," she said.
https://digiday.com/?p=87146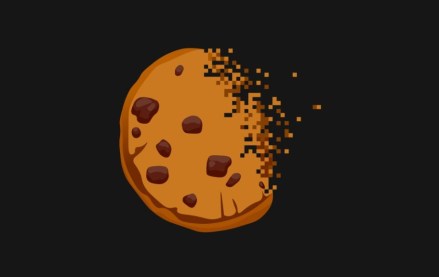 September 25, 2023 • 1 min read
During the Digiday Publishing Summit, execs from companies including Condé Nast, Dotdash Meredith and Thomson Reuters assessed the industry's readiness.
September 25, 2023 • 5 min read
Publishing executives shared their honest and unfettered opinions on the rise of generative artificial intelligence technology and its impact on traffic, IP protections, content production and jobs at the Digiday Publishing Summit last week.
September 25, 2023 • 5 min read
Here is A sampling of other AI-related news from last week.