In the drive to diversify revenue, media companies are falling in love with events. The latest example: Business Insider, which is building on its 4-year-old digital media conference, Ignition, with a new slate it's calling Conversation Series.
Where Ignition costs $3,000 a head and runs the digital media gamut, Business Insider president and COO Julie Hansen said that the Conversation series would offer deep dives into narrower topics (and for a considerably more affordable $195 a ticket). The first, the Future of Marketing, is scheduled for June 12 at the New York Public Library, with Rob Norman, chief digital officer at GroupM, kicking off the event as a speaker. Another in the series will be focused on the so-called Internet of everything.
"It's a chance to go deeper into some interesting topics," Hansen said. "Of all the conferences we've done, Ignition is by far the most successful and most aligned with our brand. We're trying to find the best way to extend it."
The number of events and conferences being staged by media companies is on the rise in recent years, the demise of others like Tim O'Reilly's and John Battelle's Web 2.0 notwithstanding. Business Insider itself is planning to hold five or six events this year, up from one in 2009; events are approaching 10 percent of its revenue, according to Hansen.
Also adding to or launching events are The Atlantic, Bloomberg LP and The Huffington Post, to name a few. (Full disclosure: Digiday itself regularly hosts industry events.) Even Hearst's Cosmopolitan is getting in on the action, as it were, announcing plans for two conferences in 2014 for young women. The Atlantic will host some 130 events this year, representing 20 percent of its revenue.
"In the last three years, the number of times I've been asked to speak has quadrupled," said Wenda Millard, president of the media consulting firm MediaLink and a conference veteran.
It's clear why publishers are chasing events and their associated revenue. Print ad pages are through the floor, and automated buying is pushing down digital ad rates. For young media companies in particular, events can help establish their brands with consumers and advertisers. Business Insider, for one, sees events as a way to reinforce its brand with its target audience of up-and-comers.
"It brings the brand to life," Hansen said. "We reach the next generation of business leaders. They're younger, and this is a great way to continue talking to that audience."
The Atlantic's Emily Akhtarzandi, managing director, AtlanticLive, says its events business is consistently growing as marketers look to reach its audience and associate themselves with certain topics.
Events also can generate content for the host publisher, and they let sponsors up get close and personal with their target audience. Still, you'd think attendance would hit the ceiling at some point. But Millard says attendance at events serving the media, marketing, entertainment and technology industries continues to rise.
"The reason CES and Cannes keep getting bigger is that they are efficient. You're going to see everybody," she said.
Millard also theorized that changes in the industry have expanded the attendee pool for certain conferences. In the past, CES was just for technologists. Now, marketers need to understand technology, and vice versa.
"What you're seeing now is more technologists going to marketing conferences," she said. "So the convergence is allowing for more attendees."
Still, there are signs of conference fatigue, as evidenced by many sitting out the last SXSW. And, there's a sponsor issue. It can be cost-prohibitive to get sponsors to present an entire event, which is why events end up being festooned with multiple logos, potentially watering down the sponsors'  message, or what Millard called "the clutter problem." The good times may only last so long.
https://digiday.com/?p=73365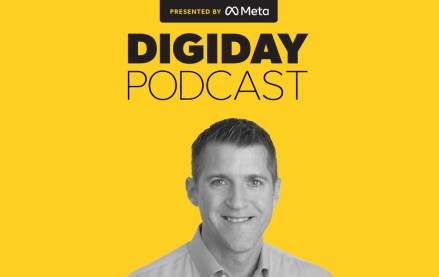 November 28, 2023 • 4 min read
Google's vp of global ads is confident that cookies will be gone from Chrome by the end of next year, despite all the challenges currently facing the ad market.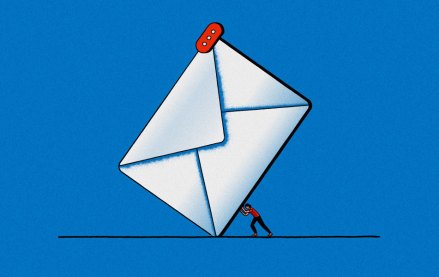 November 28, 2023 • 6 min read
Some email newsletter platforms' click-through rates are actually click-to-open rates, which are measured against the number of emails opened rather than the emails sent. But buyers seem to prefer it that way.
November 24, 2023 • 5 min read
Publishers' events businesses picked up pretty significantly during the back half of this year — and they will focus on sustaining that lift into 2024, according to Digiday+ Research.