'Breakfast is a scam': A day in the life of Barstool Sports founder Dave Portnoy
March 29, 2019 • 6 min read
•
•
This article appears in the latest issue of Digiday magazine, a quarterly publication that is part of Digiday+. Members of Digiday+ get access to exclusive content, original research and member events throughout the year. Learn more here.
In 2019, the "day in the life" story format has become a near-parody of itself, with people eagerly rising at 5 a.m. to perform a sun salutation before crushing a smoothie made of kale and nut milk. As a corrective, we have decided to profile somebody we knew would shoot straight with us: Barstool Sports founder Dave Portnoy. Here, he describes a Tuesday in late February.
On a day like this, I'll let myself sleep in as late as I can.
I wake up, check social media, quickly — I rarely post anything before I get to the office — then shower.
I like to be in the office by 10 a.m. — 10 a.m. is the start of the day for the content people — but during the football season, we've got so much going on, it could be 8 a.m., depending on other people's schedules.
I listen to music on the way to work every day. I have one playlist that I started, I don't even know how many years ago, called Wrecking Ball. I didn't understand how Spotify worked, and the first song I put in was Miley Cyrus's "Wrecking Ball." It has about 600 songs now. It has everything: Miley Cyrus, Jimmy Buffett, AC/DC, country, Kanye. If I like a song, it goes on it.
I don't eat breakfast. I think breakfast is a scam. People say it's the most important meal of the day; it's just not true. I'm not hungry, I don't need the calories, I eat way more. I don't buy into the whole breakfast agenda.
I have a ton of coffee. This morning, I knew I was tired, so I had an Adderall, then coffee in the morning. Tommy [Scibelli, aka Tommy Smokes, to Stoolies] gets me the coffee. I walk in, it's sitting here every morning. He'll probably bring me three more like this throughout the course of the day. Same size [a Starbucks Venti].
[My] schedule up here. If it's in blue, it means it's official. I don't write it. [Producer] Frankie [Borelli] writes it. There's this girl Daniella, who works closely with Erika [Nardini, Barstool's CEO], she writes on there, too. For the most part, anybody can get on the schedule, but if I look at it and I'm like, 'I don't want to do that,' I don't have to do it.
A lot of times, I'll have an idea of what I'd like to do. Today, I have written down: I want to get a Roger Goodell clown car for the Daytona 500. I have to go ask Erika if I can have a table at Saratoga. I want to go to Talladega and Bristol, so I've gotta look into that. And then Malia Obama, there's a picture of her drinking rosé, so I want to blame that on LeBron [James]. I have to write a blog that LeBron is corrupting everybody. That's just stuff I have to mix in with everything else.
Around noon I go eat pizza, every day [to produce content for Barstool's pizza app, One Bite Pizza Reviews]. We've exhausted every place around here. Sometimes I'm gone an hour, hour and a half, with an hour and 15 minutes spent in a car, which sucks.
Around 1:30 or 2 p.m., we film Barstool Sports Advisors, which is our gambling picks show. 3:00 p.m. every day is a rundown, a recap of the day's stuff, and then from 4 to 6 p.m. I do Barstool Radio. In between those things, on a daily basis, people come in asking if they can do certain things for content, getting permission for travel, complaints, you name it.
It gets a little draining. By the end of it, with the radio show, I've probably talked about anything I'm going to talk about.
People like it when I'm upset about something. My show tends to skew a little bit more toward internal controversy. The second hour of the radio show can sometimes drag a little bit. We try not to let that happen. We take calls, but when it's 5:30 p.m. on a Friday, there's times I just want to get out of here, and I'll just be like, 'Peace, I'm out.'
A lot of times, because I'm so busy from about noon till 6 p.m., there's people who are waiting after to talk to me. So I get stuck, with my jacket and my headphones in, and I'm like, 'OK, what do you want to talk about?'
If you went out there and asked what I'm like, people would say, 'Dave's short.'
I try to leave right away after that.
At home, I order from one of three places every single night. I either get a grilled chicken sandwich if I'm feeling good and trying to be healthy – maybe two, because they're not very big – or I order from a place called Mighty Bowl. I used to get sushi all the time, but I got mercury poisoning, so I had to cut that out.
After that, TV. Lately, it's college basketball. I generally have bets going, and I'm always on social media, 24-7. It used to be a lot more blogging, but blogging is one of those things you have to be in a flow to do. If I'm in a flow, I'll blog all night. But I do a lot more now on video and radio. During the games, I'll pause them so I can keep checking my phone.
After that, I'll generally get into bed and spend another hour on social media. There's always something going on. I'm fighting with someone on social media, I'm retweeting, I'm bragging, there's something that's going on.
I have to force myself to put the phone down before I go to bed. That's just built into my brain. Even if it's not a work day, if I'm out on a date, I have a hard time not checking my phone, even if there's nothing to check.
Sometimes I have a hard time sleeping. Sometimes I watch movies just to think about them, because it takes my mind off of Barstool.
https://digiday.com/?p=328179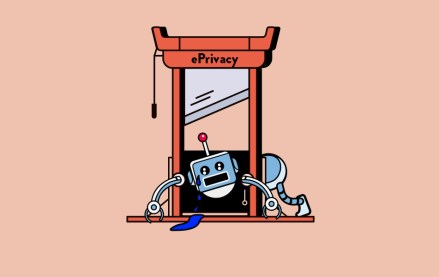 September 29, 2023 • 5 min read
•
•
Publishers are unsure if blocking AI web crawlers is enough to protect their content from being scraped and used to feed AI tools and systems.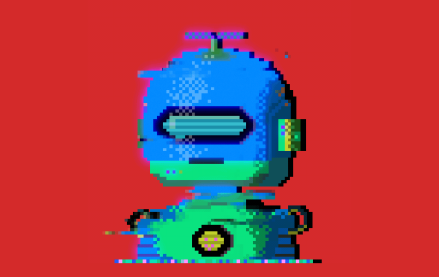 September 29, 2023 • 6 min read
•
•
New features include a new chatbot called MetaAI, Bing search integration, new AI image tools, and dozens of celebrity characters.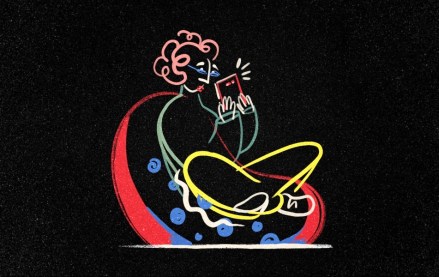 September 28, 2023 • 3 min read
•
•
The Financial Times has launched another lower-priced, subscription-based mobile app product a year after the debut of FT Edit to reach international readers.