Brands and publishers turn to actors and comedians to give chatbots personality
October 12, 2016 • 3 min read
•
•
The problems with chatbots is they tend to sound too robotic. That's why companies hire comedians and scriptwriters to shape their bot personalities and give them that human edge.
This week, Google announced it has hired writers from film studio Pixar and satirical site the Onion to help make Google Assistant, which powers its Home device, sound more human. Howdy, which works with Slack to automate simple orders, has writer and former-improv-comedian Neal Pollack on payroll. Microsoft's Tay, which will be remembered for its racist outburst, was built by utilizing improv comedians.
"For a brand or publisher building a bot it ends up being an experiment," said Seth Greenfield, co-founder at Imperson, which has created character bots on Facebook Messenger like Miss Piggy and Doc Brown for Disney and Universal. "One of the early lessons is that free comes at a cost: You lose your voice."
If you look at five different bots from news publishers on Messenger, it is difficult to tell the difference. Once a company shells out for the initial cost of creating a bot, around $50,000 and then regular maintenance of $10,000 a month, according to Greenfield, there's little budget left for crafting a personality.
"Interactive scriptwriting is a new profession," said Greenfield. "It's being born at this point. This will be taught at universities in the next five years."
At agency Xandra Labs, which develops bots for platforms like Facebook Messenger, the team develops bot personas: what job they have, their siblings, daily habits, what their fears and goals are, even what their parents do and how they were brought up. Most of the time, this information is never represented in the actual bot; it's more of a planning tool to develop a personality that can then be translated into dialogue.
"Personifying brands has never been more important," said Jess Thoms, co-founder at Xandra Labs. "Conversational experiences between brands and consumers need to be led by writers and designers, in order to turn conversations into conversions."
She points to Casper's Insomnobot 3000 as a case brands can learn from, which acts as a companion for when you can't sleep. "Moves like these signal a new era for marketing," she added.
At the high end, personifying a brand takes a lot of technological firepower. X.ai, which develops an email assistant to automatically schedule your meetings over email, Amy or Andrew depending on your preference, has 78 employees, mostly data scientists processing natural language. Although X.ai is an autonomous intelligent agent, whereas a chatbot has more limited functionality, but both make use of conversational user experience, both essentially, chat.
X.ai's AI interaction designer was a former folklore major from Harvard who used to direct and star in plays. "In plays, the character is drawn entirely through dialogue," said Stefanie Syman, vp of communications and customer experience at X.ai. "You need a very nuanced understanding of how personality is expressed through simple sentences and speech."
Of course, not all bots will need personalities. Ones that serve a utility on Slack, for example, don't need to have a backstory. Other publishers, like Quartz, are happy using the human touch to power the news in its chatbot-based app. "We'll need to make a lot of progress in natural-language processing and artificial intelligence before bots can be all they are cracked up to be," said Zach Seward, svp of product and executive editor of Quartz. "For now, at least, nothing beats humans."
The advice is still to experiment, though. "If you are going to make a strategic play into the space, the strategy has to be thought out in terms of technology existing now and also where tech is going," said Andrew Dobson, technical director at experience brand consultancy Wolff Olins. "It's not wise to spend six months developing a bot. It's moving quickly, week by week. Technology will catch up with your ambitions very soon."
https://digiday.com/?p=203918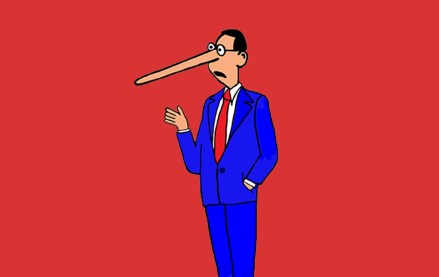 October 3, 2023 • 7 min read
•
•
A new definition for MFAs is available but the vague nature of the guidelines is leading to a lack of standards that might prevent adoption.
October 2, 2023 • 1 min read
•
•
The publishers who attended DPS were focused on the potential upsides of applying the technology to their operations while guarding against the downsides.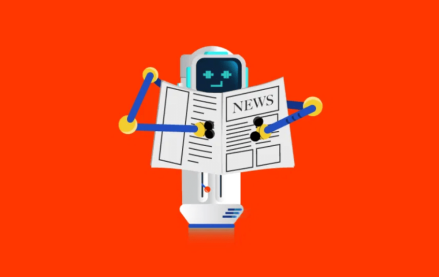 October 2, 2023 • 4 min read
•
•
Now that ChatGPT users can surf the internet for information, some publishers are reconsidering the weight of the issue.