Big changes are afoot at Condé Nast. Editorial director Tom Wallace is leaving the company, as is John Bellando, its COO and CFO. President Bob Sauerberg is expanding his oversight to include ad sales, a move that would seem to solidify his position as a successor to CEO Chuck Townsend.
"[Wallace] leaves behind a legacy of editorial excellence that has been the cornerstone of our success," Townsend wrote in a memo to staff, which has been reprinted in its entirety below.
The company also tapped David Geithner as CFO. Geithner was at Time Inc. until February, when his job as president of the Style and Entertainment Group was eliminated with the dissolution of the group.
The expansion of Sauerberg's role has particular significance. Sauerberg has a strong consumer marketing and finance background, and oversees consumer marketing as well as digital, technology, business development and Condé Nast Entertainment. But his lack of publishing background has been viewed as a limiting factor to his future at the company (despite his ascension, the publishers have continued to report to Townsend). This move would seem to counter that assumption.
Wallace was named editorial director in 2005. In that role, he'd overseen the editorial direction of the magazines, but unlike his onetime counterparts at Time Inc. John Huey and Martha Nelson, he largely operated behind the scenes, guiding the publications' online and tablet strategies while staying out of the public eye.
Wallace seemed to become marginalized when longtime Vogue editrix Anna Wintour added the title of artistic director for the company in 2013 and began working her way through the publications, replacing editors and having a hand in redesigns. She continues in that role. Wallace, for his part, was most recently working on a lengthy document, a so-called "magna carta" for the company, to guide brands in incorporating native ads — those meant to mimic the editorial look and feel of the publication — while preserving the publications' editorial integrity.
Here's the full memo from Townsend that went out to staff today:
Dear Colleagues,

With good reason, Condé Nast has earned a reputation for being the very best. We have the most influential brands in media, the most sought-after audience base and the most talented employees in the business. It is with this commitment to excellence that I am pleased to share a number of strategic leadership changes we are making as part of a succession plan we started early this year.

Bob Sauerberg will assume a leading role in all revenue generation activities, including taking direct responsibility for the Condé Nast Media Group, as well as brand revenue growth. This expands his areas of responsibility beyond the management of digital, technology, consumer marketing, business development, corporate administration and Condé Nast Entertainment. Lou Cona, chief revenue officer and president of CNMG, will now report to Bob.

John Bellando has decided to leave the company following fifteen years of extraordinary service. John has been a respected and trusted business partner for many years and I'm grateful that he has agreed to work with us in an advisory capacity through the end of the year.

David Geithner will be joining Condé Nast as CFO starting August 17. David comes to us from Time Inc., where, over the course of a highly successful 20+ year career, he led senior financial functions and served as EVP and president of the Entertainment Group. He will report to Bob, who will be sharing more about David in the coming weeks.

I also want to share that Tom Wallace is departing after a distinguished career with the company. He leaves behind a legacy of editorial excellence that has been the cornerstone of our success.

Anna Wintour, who last year was named the company's artistic director, will ensure that our content and culture remain at the forefront of our industry. Bob and I will rely on her for her insights and guidance as we build the team that will lead us into the future.

Bob will be making other key announcements shortly about our business direction and strategy going forward. As many of you know, Bob and I have worked side by side as CEO and president to ensure we prepare the company to reach new heights. Today's announcement begins this seamless transition and gives me more confidence than ever that our best years are yet to come.
https://digiday.com/?p=81908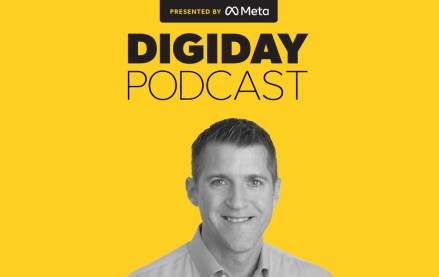 November 28, 2023 • 4 min read
Google's vp of global ads is confident that cookies will be gone from Chrome by the end of next year, despite all the challenges currently facing the ad market.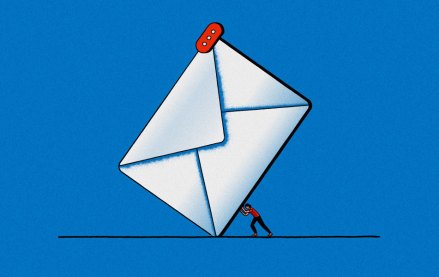 November 28, 2023 • 6 min read
Some email newsletter platforms' click-through rates are actually click-to-open rates, which are measured against the number of emails opened rather than the emails sent. But buyers seem to prefer it that way.
November 24, 2023 • 5 min read
Publishers' events businesses picked up pretty significantly during the back half of this year — and they will focus on sustaining that lift into 2024, according to Digiday+ Research.