There's trouble brewing in the formerly cozy relationship between third-party data vendors, leading brands, and marketing agencies. The subtext of this discontent is born of far deeper issues than industry squeamishness towards outsourced data services. It is a question of the parameters of relationships, not only the practices within them. "Data costs versus value are totally variable," stated Zach Coelius, CEO of demand side platform Triggit. "Sometimes the data is garbage and brings no value. Sometimes it is cheap and brings way more value then it costs." On balance, Coelius believes, "the data costs more than the value it brings." That variability in cost and value has led to a slowly rising whisper campaign against the power of third-party data vendors practices. Although Coelius acknowledges the underlying issues troubling brands about third-party data vendors "agencies shouldn't be forced to choose their own internal trading desks".
Some agencies are already are being
restricted
to the use of internal data trading desks, and some analysts are suggesting that there will be more brands and agencies, perhaps publicly, acknowledging their resistance to the status quo.
According to Scott Knoll, CEO of AdSafe Media, a brand protection and risk management company, one reason for brand ambivalence regarding third-party data relates to the structure of the third-party data industry itself. "Brands would love to stop relying on third-party data if they could," according to Knoll. "Allowing third parties to drop cookies on a brand's customers or prospects introduces risk to the brand in the form of data leakage as well as creates potential consumer privacy concerns." Understandably, stated Knoll, brands are very protective of these first-party relationships and the resulting data. While brands have found retargeting first-party data as an effective strategy, said Knoll, this approach is limited to users who have already shown interest in a brand or to cross-selling or up-selling to a brand's current customers. Marketers can't rely only on first-party exclusively for scalable strategy. "The problem is that most third-party data techniques today are also based on targeting micro-segments of users via cookies and thus can only incrementally help a brand's ad targeting scale," said Knoll. "Thus the brand is forced to use multiple third-party data vendors and this increases risk, creates complexity and often leads to diminishing returns."
Another major point of contention is the lack of transparency around data value versus cost when ROI is calculated by the vendors pulling and analyzing the data. Advertisers are still learning the pros and cons of audience buying, said Mike Baker CEO of data management platform DataXu. "Audience buys enable advertisers to reach their target audience across the Internet at a compelling price point. The con: audience campaigns require finding impressions against a cookie pool, and therefore have a harder time scaling up to larger spend levels." The underlying cost of media escalates for audience buys "as multiple buyers using similar cookie pools bid up the same impression," explained Baker; sometimes more than 300 percent.
Then there is the question of data quality.
"Quality varies widely," Baker acknowledges, " and it's not always accurately calibrated in the seller's asking price." Baker believes that the successful use of third-party data requires a transparent system that helps "advertisers measure and benchmark the incremental value of various third-party data segments. This method of analyzing value "forms the decision logic that bids, chooses creative, and picks the best context" delivering superior campaign results. Baker points to studies attributing 15 percent brand lift to campaigns using third-party data with implicit measurement controls.
It's a given that creative agencies and brands really wish that they could do it all themselves: mine the data, analyze it, tag it with the appropriate beacons and then shuffle it along the campaign creation pipeline to plan and execute bids on display. Just because agencies and brands can't do that themselves, doesn't mean they are happy with the current arrangement.
"First and third-party data goes hand-in-hand in any media strategy," stated Omar Tawakol, CEO of BlueKai. "When you ask a marketer where their best data is, they will almost always tell you re-targeting data performs the best, and yes, it's free. As a marketer, you not only want to re-target people who have raised their hands by going to your website, but they also need to build a qualified and scalable prospecting poll." The practice of enlarging an audience requires third-party data, said Tawakol. "A car manufacturer wanting to re-target people who have browsed for certain models on the manufacturer's corporate site also wants to reach people who did an auto configuration on an auto comparison site, stated Tawakol. "Having a central platform for making sense of both first and third-party audience data is key."
Tawakol believes that the rumbling among advertisers can be quelled, but transparency is required. "BlueKai is supportive of an ecosystem where there is complete transparency and clarity on where marketer's money is spent," said Tawakol. "We are big fans of some of the agency trading desks.The reason is that data-driven marketing requires a change in skill set across the agency. It is easier to focus the training and collaboration on the trading desk rather than trying to change and influence every single media planner across the whole agency."
According to Tawakol, the use of trading desks will rise as long as transparency becomes priority. Tawakol also predicts that brands will increasingly look to "audience data experts to help them navigate the entire sea of data from first party to third-party to campaign performance data." The acknowledged need for a third class of independent experts helping brands to navigate between data sources underscores the fact that the sea of consumer metrics is anything but calm.
https://digiday.com/?p=4588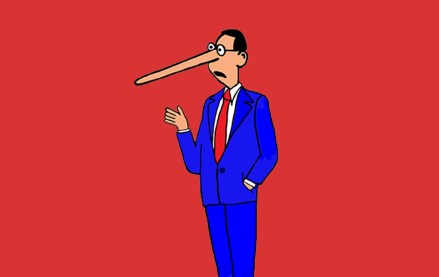 October 3, 2023 • 7 min read
•
•
A new definition for MFAs is available but the vague nature of the guidelines is leading to a lack of standards that might prevent adoption.
October 2, 2023 • 1 min read
•
•
The publishers who attended DPS were focused on the potential upsides of applying the technology to their operations while guarding against the downsides.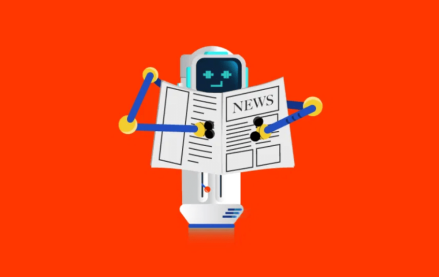 October 2, 2023 • 4 min read
•
•
Now that ChatGPT users can surf the internet for information, some publishers are reconsidering the weight of the issue.