This is how Atlantic Media plans to fix the Web's quantity over quality problem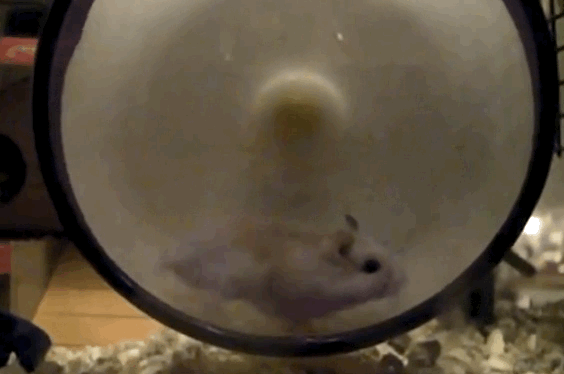 Andrew Golis, who joined Atlantic Media as entrepreneur-in-residence last year, recently revealed in a post on Medium a bit about what he's been up to over there. Turns out he's building a social site in development called "This." and it will let users share one link a day, an antidote to the flood coming from people's social streams.
"We love content recommendations from people we trust, but we can't keep up, we feel constantly distracted, and are increasingly aware of how narrow 'nowness' is a primary definition of value," he wrote. "This. is an attempt to build a platform where influence comes from taste, instead of sheer volume (in both the quantity and loudness senses)."
Golis talked with Digiday about how he saw a need to join the "rebellions against the stream" and how This. will fit in, once you get past that stray period.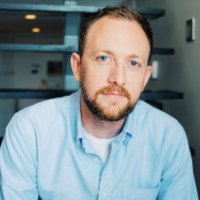 What kind of reactions do you get when you tell people about This.?
"Thank God" — that's a very common sentiment. There are people who are very ready for us to tackle this. There are people who are on the Internet all day and are inundated and feel like they're missing a lot of good stuff, even though they're consuming a lot of it. And citizens who feel like they could get a lot from social stuff, but they have jobs, and at the end of day, they don't feel like they have a place to go for choices that are good for them.
One could say, isn't another aggregation site just adding to the noise problem?
I think the product itself right now — there are, like, 30 links added per day — it's just so completely different from Twitter or Facebook or anyone else. We're aware that we have to figure out a way to create a user experience around a lot of these challenges, and the stream is one way to do it, while keeping social recommendations at the core.
You have 175 users on the site now. How do you grow it without defeating the stated purpose?
I think the idea is, one per day, so that cuts down the incentive to bombard people with content. Whether we add to that to limit the number of people we follow or have an invite-only community forever, those are things we're open to. The idea is to have a vibrant community, and know we have to do a lot of testing along the way to building it out. We certainly want to grow the site, but in a way that scales the quality up.
There's concern that the Internet has become one big echo chamber. Is This. as part of the problem or the solution?
We all have this access to information, but we're wrapping ourselves tighter and tighter in subcommunities. It's a hard problem to tackle. I do think that one of the things that the one-per-day has done is driven people to content that's more magazine-y. The breadth of content and vision that's inherent in that consumption mode is an improvement over what we experience in the stream. So that's one way to tackle that problem. People who are super self-aware about attention — that audience is hungry for something that feels more respectful of that attention.
Your role has evolved into GM of the Wire, Atlantic Media's aggregation site. Will This. replace the need for it?
I don't think so. The Wire is a news site, and we need news sites. The Wire is an editorial solution to the stream. Rather than sort through the big space of social media, the Wire does that for you, while This. is sort of a platform solution to it. So they're tackling the exact same thing in different ways.
How did you come to the idea in the first place?
I came to Atlantic Media in an entrepreneur-in-residence role, so I was given the freedom to explore new things. I was really interested in the way Svpply encouraged people to be their better selves in terms of fashion and things they bought, and [its designer] Ben Pieratt and I started talking about how that might apply to journalism. And it was feeling that the stream was failing me when I picked up my tablet every night and I was wishing [Atlantic writer] Ta-Nehisi Coates would send me an email that just said, This.
How have you changed your media diet in response to that?
I've basically deleted most of the social apps off of my phone because I've just found myself too drawn to the dopamine hit and found it too distracting. I also have an installation on my Chrome browser so at times when I need to focus, I can ban, like, 15 urls that I might be tempted to go to. It'll actually say to you, "Hey, you blocked this, remember? Go away." For the first two weeks I had that blocker in place, I would still just type in a url because it has become so second nature. I really hope what we built out can become a utility for people who are trying to direct their attention. When we look at how these have become so integral to our lives, we'll look back and say, "Well, that was kind of a crazy time."
https://digiday.com/?p=84993