The Athletic co-founder Adam Hansmann: 'We believe there is a $1b company to build here'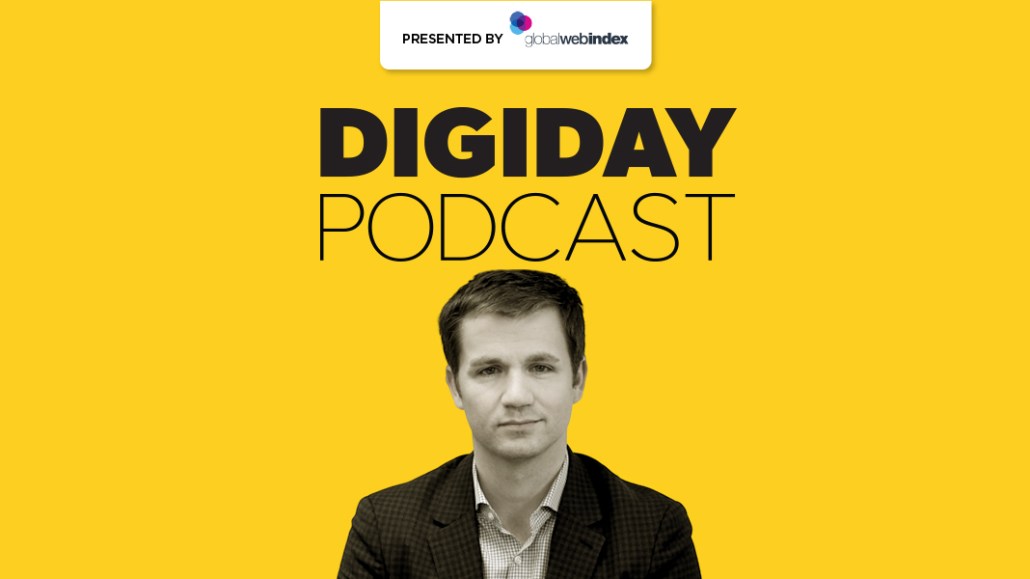 Subscribe: iTunes | Spotify | Google Play | Stitcher | Anchor
With over $100 million in outside funding, The Athletic is quickly racking up subscribers, recently crossing the 600,000 mark.
Hitting 1 million paying subscribers would put The Athletic in rarefied company: "You're talking about companies like the Wall Street Journal, the New York Times, Washington Post, Financial Times, and a couple of others," said Adam Hansmann, the site's co-founder, on this week's Digiday Podcast. "Being in that kind of rarefied air, we'd feel at that point incredibly secure in the foundation we built. We see 90% engagement weekly during busy sports times. We see 80% of our subscribers renew. Getting to that point, we feel good about the platform's permanence. Long term, valuations concerns in the short term aside, we believe there is a $1 billion company to build here, which might sound crazy. But if you look at The New York Times, with their 4 million digital subscribers, they're a $1 billion publicly-traded company."
"We have a one of a kind business that we've started," he said. "We're going against every instinct that the industry has had."
The Athletic, which now has 500 employees, has its share of detractors, who note the company's path to profitability will be perilous with its penchant for paying top salaries for writers.
"I think there are 50 million sports fans in the US at least," he said. "The segment of sports fans we're targeting are people that really care. That know the difference between just a headline about a story, 'who won the game,' and the true insight about the teams that you really care about."
Below are highlights from the conversation, lightly edited for clarity.
The Athletic co-founder Adam Hansmann: 'We believe there is a $1b company to build here' | Catch this episode on iTunes, Spotify or wherever else you get your podcasts pic.twitter.com/h1a3VcoKRo

— Digiday (@Digiday) October 23, 2019
Letting reporters in on the performance data
"We've changed a lot of things for these folks, in terms of productivity expectations versus being somewhere where you're expected to write two to three times per day. We really dial that down and tell people to just focus on quality. And I think this makes us unique: we give our staff access to basically all the data. It's not clicks, the way you'd traditionally think about it if you were using Chartbeat or something like that, but it's really understanding if a specific piece of content, if a story led someone to literally pay for the subscription via that paywall on that article."
Local coverage, with an eye on the globe too
"Originally the vision was really market by market, and it was a very local focus. Because that was the frustration we were feeling as fans. It was less about 'can I get the headlines and the breaking news' and more about 'my teams.' But as time went by, the top-shelf, news-breaking talent from places like ESPN, Fox Sports, or Sports Illustrated — when the ill-fated pivot to video began to be a thing, in early 2017 — allowed us to kind of opportunistically go beyond local, so we've done that. But I'd say we're still committed to local."
"No-ads" was never a sacred cow
"It really depends on the type of content. And so with audio, we've begun to have some free podcasts that are out there that are ad-supported, partially at least. Both in terms of the user experience as well as the economics, we think it makes sense. A $25 CPM on a podcast advertisement versus the $2-3 that publishers can hope to earn with written content, you can sort of see that gap. But also just the way users listen to audio programming, there's these little breaks. And they feel natural. So we see that as still a great user experience to listen to podcasts."