This is, again apparently, the year of mobile. At least, that's what I learned from this year's Advertising Week extravaganza that invaded New York City. Executives from brands, agencies and publishers all crowed that this is the year they are paying attention to mobile. Better late than never, I suppose.
Advertising Week wrapped up neatly on Friday, and congratulations to all on surviving. Between the 9 a.m. panel sessions and the 9 p.m. binge drinking, the advertising community sure knows how to put on a rodeo. This was my first time covering the week-long dog-and-pony show. It was fun — and a bit overwhelming at times — traversing Manhattan to listen to people tackle the issues that the industry faces. Throughout the week, I learned the following:
Branded content can be a boon to advertisers, publishers and consumers; social media companies are coming around to the idea that, like their big media brothers, advertising rules the roost; and mobile, the 800-pound gorilla in the room, is starting to get some serious love.
"We're now seeing traffic rising at rapid rates where users are moving to mobile, so we have to take advantage," Solomon Masch, director of mobile sales and strategy for Time Inc., told me. Masch said that the size of its unique audience on mobile is now nearly 40 percent of its total desktop audience. With more publishers pointing out that their mobile traffic numbers are on the rise, the days of looking at it as an additive — or worse, just kicking the mobile can down the road — seem to be waning.
A couple of studies about mobile usage caught my eye this week as they indicate, perhaps, a coming philosophical change from brands and publishers.
AOL and BBDO released a study that found 68 percent of mobile usage occurs in the home and not, as conventional wisdom says, on the go. The study implies that brands and publishers will need to reevaluate the time and money spent on delivering geolocation-based ads and instead provide messages that are relevant to users, who uses the device during "me time" while relaxing on their couch in front of the first screen.
Simon Bond, CMO of BBDO, told me that mobile advertising is moving towards creating experiences and driving engagement should be a main goal during that "me time." Christian Kugel, vp of consumer analytics and research at AOL, added, "What's clear is that as a marketer or publisher, you can't ignore 'me time.' It's not just about the transactional utility of the device. Advertising historically has not performed well in those moments. It requires a new perspective."
The second study, from Pew Research, found that there's a huge opportunity for advertisers and publishers on the tablet. Half of the respondents noticed an ad on their tablet. This is good since we've conditioned ourselves to not look at ads on the desktop. And forget about seeing ads on a smartphone, particularly those itty-bitty banners. Of that half, 14 percent are clicking on an ad in a tablet (compared to a 1 percent click-through rate on a desktop), and of those 14 percent, 7 percent said they're actually purchasing through the ad.
"People are there, and the advertising community is still trying to catch up," said Jane Barratt, chief operating officer at mcgarrybowen. "In terms of why the lag? It's incredibly complicated. There are only a couple of resources that are important: time and money, and new media takes time and money to get teams up to speed. There needs to be some creativity put next to this rational view of, 'Yes, these numbers are fabulous and are working and it's great to see advertising metrics rise up, but engaging creative community is a great step one.'"
This idea of engagement trumping metrics on mobile seems to be another recurring theme — at least based on what I heard and saw throughout the week. Branded content, it seems, could be the Holy Grail for publishers on both the mobile and desktop Web.
"Brands are starting to create ways that are more immersive and to let people interact in fuller forms," said Lars Alrbright, CEO of SessionM.
Branded content, as BuzzFeed and The Atlantic would say, has value for the brand as it presents an additional creative narrative that reinforces a brand's message.
"If you want to move people around the Web, I'm talking about native ads, you need to have content that's relevant to the consumer," said Darren Herman, chief digital media officer at The Media Kitchen. "Talking to clients, to publishers, we want to see where people are going. We're rethinking what that website experience is."
The other major theme surrounding Advertising Week is the budding courtship between social networks and advertisers. Twitter, Tumblr and Facebook each announced the ways they're trying to speak to brands. Tumblr and Twitter are looking to get on the same page when it comes to metrics; Facebook tapped Datalogix to track how ads on its platform translate to offline sales.
Some other observations about Ad Week:
The ad industry is a very homogenous crowd. Different backgrounds and perspectives can only be good for an industry that shapes the world. The industry needs more of that.
A quick lesson for moderators: It's all about the panel. Don't make the session about you. I know you want to share the limelight, particularly when you're in a Broadway theater, but, really, the audience doesn't want to hear about your company. Ask the questions, feign interest when you're feeling bored, and direct the conversation.
A lot was learned this week, and it will be interesting to see how the advertising community tackles these — and other — issues before next year's convention.
https://digiday.com/?p=23384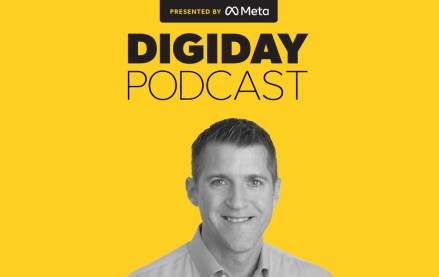 November 28, 2023 • 4 min read
Google's vp of global ads is confident that cookies will be gone from Chrome by the end of next year, despite all the challenges currently facing the ad market.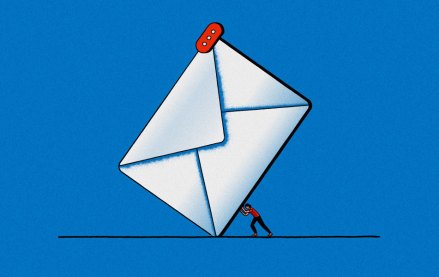 November 28, 2023 • 6 min read
Some email newsletter platforms' click-through rates are actually click-to-open rates, which are measured against the number of emails opened rather than the emails sent. But buyers seem to prefer it that way.
November 24, 2023 • 5 min read
Publishers' events businesses picked up pretty significantly during the back half of this year — and they will focus on sustaining that lift into 2024, according to Digiday+ Research.