Pageviews aren't perfect, but ad buyers see flaws in attention measures
October 16, 2014 • 4 min read
•
•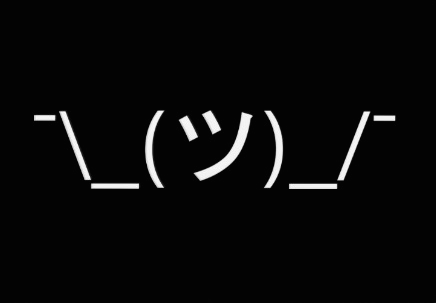 Publishers are selling attention, but are advertisers buying? Turns out even those who support the use of attention minutes see limitations on its adoption.
It's a tempting idea. The Internet is drowning in pageviews, which has depressed ad rates (a problem that's been exacerbated by the rise of mobile, where rates are even lower). That has led some publishers — including The Economist, the Financial Times, Upworthy and Medium — to push for ads to be measured based on time spent with them, rather than clicks or pageviews.
There's plenty of support from buyers for moving beyond the click and impression to engagement-based measurements that are hopefully less easily gamed. Jon Anselmo, svp, managing director of digital innovation at MediaVest, said the agency is "actively considering" attention time as a metric in the buying process. "It does make sense that more time engaged is going to have a more positive effect on the consumer," he said.
But only a handful of smallish publishers are making engaged time a part of their sell, and they can compete on time because they trade in dense or long-form content, not listicles for fly-by visitors. Who you don't see on that list are bigger publishers that are playing the scale game and whose traffic may not pass such scrutiny.
Those who believe in the importance of attention minutes also point to the lack of an industry standard that would entice agencies to change their long-held buying practices. The major limitation is that the engagement metric, of which attention time is one component, is still in its infancy, and, as such, there is no agreed-upon definition to effectively evaluate it, said Allison Howald, svp, managing director at OmnicomMediaGroup agency PHD.
"While we acknowledge as an industry the importance of engagement as a critical component of campaign success, it should play alongside with a publisher's ability to deliver on more traditional metrics – audience, efficiency, creativity, etc.," she said.
Buying on attention minutes is more expensive — publishers are charging a 15 to 20 percent premium over their regular CPM. But the jury's out on whether more time spent with an ad in view translates to greater advertiser value.
The brand (or agency) itself will have to prove out the value of attention minutes, said Steve Minichini, director of digital media and innovation at Assembly. "Where we really are now, you have to say, is it worth a premium to pay on attention minutes, and will it deliver more on the back end? There's a premium to each of these buying models. Is that premium worth it?"
ChartBeat, which is a big champion for engagement metrics, did a study that concluded that "participants who read for 15 or more seconds were 25 percent more likely to recall the brand than those who read for 10 or fewer seconds."
Recall is great, but it has to tie back to a business result, such as a sale, said Eric Franchi, co-founder of ad network Undertone.
"The biggest limitation for advertisers is that, despite the fact that these metrics make intuitive sense for brand campaigns, it's hard at this point to connect them to business results," he said. "As much as we hate the click as a metric, one of the advantages of it is that you can make that connection."
Some also take issue with the assumption that more time is necessarily better for all advertisers. For some, five seconds might be enough to get the message across.
"A big ask to solve for is, how much better is it," Anselmo said. "If it's better, but the incremental value is insignificant compared to the incremental cost to buy that way, it doesn't make sense to buy that way."
Even those publishers measuring attention minutes are moving slowly in this area, given the pace of adoption. Upworthy, which has been measuring attention minutes for a year, measuring sentiment/perception shift and tracking engaged time, still isn't selling that way. The Economist is selling based on engaged time but isn't doing away with the old-fashioned CPM.
There are a couple unknowns that could help attention minutes gather steam. As advertisers demand that their ads meet viewability thresholds, they eventually could look to how long those ads are in view, Minichini said.
"The real tipping point is going to be with programmatic," he said. "It's really effective, but there's bot traffic, there's fraud, ads being served overseas, quality control around content issues. The more issues that programmatic has, the more people will buy on attention. But there has to be more scale."
https://digiday.com/?p=91907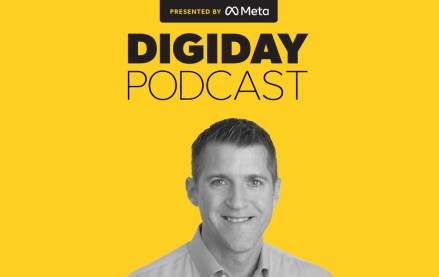 November 28, 2023 • 4 min read
Google's vp of global ads is confident that cookies will be gone from Chrome by the end of next year, despite all the challenges currently facing the ad market.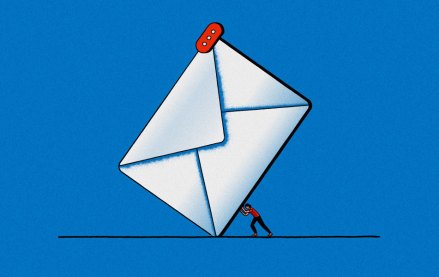 November 28, 2023 • 6 min read
Some email newsletter platforms' click-through rates are actually click-to-open rates, which are measured against the number of emails opened rather than the emails sent. But buyers seem to prefer it that way.
November 24, 2023 • 5 min read
Publishers' events businesses picked up pretty significantly during the back half of this year — and they will focus on sustaining that lift into 2024, according to Digiday+ Research.