While the
U.S. Department of Justice looks into Google's
pending $390 million acquisition of Admeld, publishers who employ the ad-optimization platform are reacting with a mix of caution, anxiety, paranoia — and in some cases hope.
What's clear from conversations with numerous publishers — none of whom would comment publicly on the deal — is that most are benefiting from employing Admeld's tools. And they nearly all share the same message for Google: please don't ruin Admeld. Where these publishers don't necessarily agree is whether this acquisition is part of a grand plan by Google to crush competition and own the entire ad landscape or just a smart move by a media giant with plenty of of cash to throw around.
"Anytime Google buys something I use, I get nervous," said one publisher. "I don't know what their plan is. Will they change it for their needs or my needs?"
No one's quite sure what Google's plans are for Admeld, or whether they want to change it at all. Several publishers are convinced that Google simply wants to get closer to the premium publisher side of the display business — since its search business and ad network mostly swim in the direct response end of the pool.
"They need to invest heavily in display, and they know that search gets too much credit in the current market," said one Admeld customer. "This can help them control how the whole attribution argument plays out."
Admeld is one of a handful of tech companies billed as a supply-side platforms. Like The Rubicon Project and Pubmatic, Admeld helps publishers manage relationships with dozens of ad networks at once, theoretically delivering better prices for a site's remnant ad inventory by driving up competition. The company also boasts a real-time bidding plaform and provides the backbone for private exchanges that publishers can use as an alternative to Google's exchange. Among Admeld's clients are The Weather Channel, Reuters, IAC and Pandora.
One Admeld publisher sees far more sinister motivations on Google's part.
"This lets one company control display, and that is wrong, wrong, wrong," said one very disgruntled Admeld user. "This is the one thing that Google didn't do. If the No. 1 ad network gets to control the [buy side market], you'd think the government would get involved. Otherwise we'll see Google putting their thumbs on the scale." As the theory goes, Google could use Admeld to favor its own giant ad network, and even improve its search results.
The government is starting to weigh in. But many doubt that Google will have trouble getting this deal approved, considering the precedent set by its
DoubleClick acquisition
. One unlikely ally Google has in this argument is Rubicon Project CEO Frank Addante. While he has vocally criticized the deal as a raw deal for Admeld publishers, he isn't looking for government help in battling Google.
"To say this is Google game over, I would have a hard time justifying it," he said.
A few Admeld customers worry that once Google takes charge, they'll purposefully neglect Admeld, letting the product languish without actually shutting it down. That fear has driven some publishers to ponder whether they should jump ship, particularly given that
Rubicon and Pubmatic would be more than willing to help
. But none of the publishers who spoke to Digiday were serious about making a move any time soon. Instead, they're trying to guard against an "emotional reaction," as one publisher put it, to Google's growing clout.
Still, while some spin conspiracy theories, others see opportunity. One publisher noted that many media companies will end up working with Google for ad serving (DoubleClick), video (YouTube) and yield management (Admeld), which should unearth efficiencies and hopefully savings (one seller compared this sort of package to the triple play deals cable companies offer).
There is also a lot of goodwill for Admeld's leaders in the industry. The thinking is that co-founders Brian Adams and Ben Barokas, as well as CEO Michael Barrett, wouldn't sell out to Google just to cash in. Plus, the hope among publishers is that Google's open nature will be beneficial to Admeld.
"They want to be an enabler of a marketplace," said one publisher. "And they'll make money whether you use their network or not."
For its part, Google executives claim they are committed to Admeld over the long haul and that most publishers are pleased.
"Our clients' response has been overwhelmingly positive," said a spokesperson. "They view the acquisition as a sign of our commitment to publishers' businesses. They want — and together with Admeld, we intend to provide — significant investment in a full range of publisher platform tools, and deeper client services."
https://digiday.com/?p=4170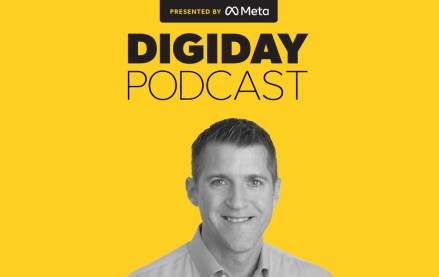 November 28, 2023 • 4 min read
Google's vp of global ads is confident that cookies will be gone from Chrome by the end of next year, despite all the challenges currently facing the ad market.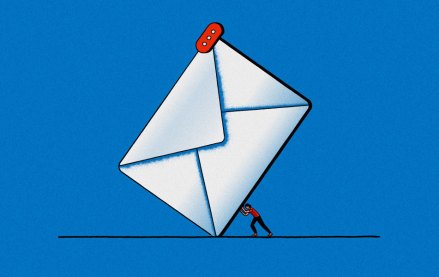 November 28, 2023 • 6 min read
Some email newsletter platforms' click-through rates are actually click-to-open rates, which are measured against the number of emails opened rather than the emails sent. But buyers seem to prefer it that way.
November 24, 2023 • 5 min read
Publishers' events businesses picked up pretty significantly during the back half of this year — and they will focus on sustaining that lift into 2024, according to Digiday+ Research.