With digital ad rates tugging revenue downwards, many publishers have turned to content studios to pick up the slack. The studios, which publishers use to create content for brands, can net publishers significant sums. This is why so many of them — including industry stalwarts like The New York Times and The Wall Street Journal — are staffing their custom content studios with marketers, designers, videographers and, in many cases, seasoned reporters. (Full disclosure, Digiday has its own content studio, too).
Here's a look at how some of these studios work.
The New York Times Content Studio
One of the newcomers, the New York Times Content Studio is run by 12 full-time content creators, who write articles, design infographics and produce video. The Times is leaning heavily on the pedigree of these staffers, which it says lets it give brands the type of content that they can't get elsewhere.
Kaylee King-Balentine,  its director of  video branded content, for example, is an Emmy award winner. Other staffers include Melanie Deziel, formerly native ad products manager at the Huffington Post, and former Slate art director Michael Ryterband. "We're replicating the kind of work that gets done in a newsroom," said Meredith Kopit Levien, Times evp of advertising. "For marketers to get great storytelling, they need to tap into that newsroom experience." Dell has already tapped the Times to create content for it.
The Times said that the cost structure for the content studio's campaigns varies based on the goals of the marketer. Levien wouldn't say how much the Times charges for its custom content campaigns but did note that it varies based on the production values.
The Wall Street Journal Custom Studios
While the Wall Street Journal Custom Studios only formally launched in mid-March, the operation is already staffed with 20 account managers and writers, many of whom were reporters and editors in previous lives. "It definitely will be a multi-disciplinary team," said Trevor Fellows, WSJ head of global media sales, who added that everyone on the team, even the ex-reporters, has to have a strong feel for online marketing. One of its early brand partners is telecommunications company, Brocade, which commissioned a story series about network technology.
Fellows, however, said he was cautious about drawing too many parallels between the editorial newsroom and WSJ's custom content studio, which he said are doing two very different things. This is why WSJ has so far refrained from giving the staff titles like "managing editor" and "reporter," which he said too closely resemble the titles those on the editorial side.
"I think people are being disingenuous when they call [their content studios] 'newsrooms,'" Fellows said. "For a publisher, we think it's very important that the reader differentiate between the content we're putting out and the content coming from our editorial staff. Calling it a newsroom or calling it anything that blurs that line is a mistake."
Forbes Brand Newsroom
While Forbes lets brands post their own content via the BrandVoice platform, Forbes Brand Newsroom in some cases creates the content on brands' behalf. It also helps BrandVoice partners with their own creation processes. The division, led by former AOL director Claire Robinson is staffed by six full-time writers, some of whom have previously worked on the editorial side of Forbes itself. The Forbes Newsroom content varies based on the sort of content brands are looking for: Web-sourced or single-sourced posts, for example, start at $1,500, while more deeply reported stories cost more.
Unlike other publishers, however, Forbes has positioned itself as a platform, which is premised on the idea that brands should be able to post and speak for themselves without oversight from the Forbes staff (though Forbes says it still oversees all posts). "We believe that the more it is the authentic voice of the brand, the better the content will be over the long haul. That's why we call it BrandVoice," said Mark Howard, Forbes chief revenue officer. In order to participate, Forbes also asks brands to shell out a monthly license fee, which lets them post as much content as they'd like.
Huffington Post Partner Studio
While the Huffington Post has been working with brands on custom content since 2010, it only formally launched HuffPost Partner Studio last July. The 10-person operation is led by Tessa Gould, formerly senior manager of AOL's strategy and operations teams, and creates content very much within the voice of Huffington Post itself. Huffington Post Partner Studio has, for example, helped Chipotle with its "Food for Thought" series, which tackles issues related to the food service industry.
Gould said that its content strategists, on average, have two to three years experience of creating content for brands.
Complex Content Studio
The staff of the Complex Media Content Studio looks exactly how you would expect: young, male, and hip. The 18-person editorial team, which is supplemented by a stable of freelancers, creates not only custom videos and articles but social media content as well. Half of the team works with brands like Nissan and Nike to create content specifically for platforms like Instagram, Twitter and Facebook. Complex has also created an entire content portal for Mountain Dew.
"Most of the people look a lot like the content they're creating," said Moksha Fitzgibbons, Complex evp of sales & marketing. That puts Complex in a unique position: Not only is its audience young, but so are its brand and content creators. The operation is led by director of branded content Aron Phillips, a former sports writer who once helped run Nike's social media accounts.
https://digiday.com/?p=70108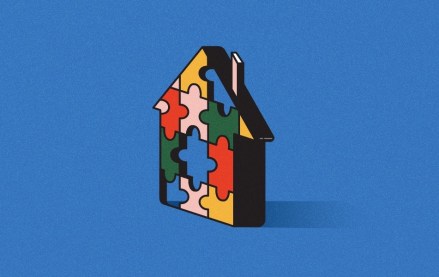 September 22, 2023 • 4 min read
Apartment Therapy's president Riva Syrop took the stage at the Digiday Publishing Summit to discuss the convergence of commerce and sponsorship revenue within its Small/Cool event.
September 22, 2023 • 4 min read
Media execs took stage at the Digiday Publishing Summit to discuss the growing importance of ROI in ad campaigns this year.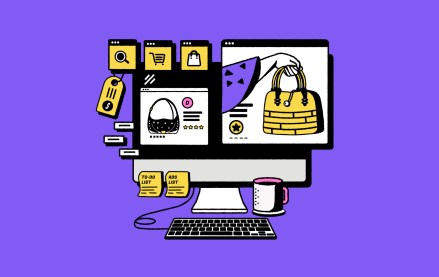 September 22, 2023 • 4 min read
CEO Satya Nadella said AI assistants will be as ubiquitous as PCs and will help users navigate across apps, operating systems and devices.