Snapchat as a company and platform started the year as one thing and came out another, from its executive suite to its core services. It went from 100 million monthly users, by most estimates at the end of last year, to 100 million daily users, according to the company's latest numbers. It barely made any advertising money in 2014, and now is said to be on pace to do more than $100 million a year.
This year is a crucial one for Snapchat and its young CEO Evan Spiegel; it will tell us a lot more about the company and its ability to execute, but here's what we've seen so far.
Snapchat has to find stability in its leadership ranks.
Early last year, Emily White, brought over from Instagram to help set the ad strategy, left the company. Snapchat also lost leaders in sales and HR, Mike Randall and Sara Sperling. Then in March, it made a big hire from Paramount Pictures, only to see her leave in September, along with another round of exits. Today, Imran Khan, from Wall Street, is settled in as Spiegel's chief strategist, and Suzanne Strasser Grant, from Google, has taken on an important role as lead liaison to Madison Avenue.
Snapchat is not too cool for advertisers.
The company did have a rough start with ads at the end of 2014, and it was asking for way too much money — $750,000 a day. The ad unit, which let a brand send a sponsored message to every user, was only available for a few months before Snapchat ditched it. Snapchat came down in price on video ads to 2 cents a view, and it started developing a few of the tools advertisers need. It still hasn't been able to get deep data on users for super-targeted messaging, which has helped keep it from feeling too creepy. It has, however, run campaigns tied to age and location. Advertisers also say an attitude change has come from the team. The attitude has shifted from a "Take it or leave it" vibe with advertisers to something a bit more accommodating.
Snapchat's rivals are nervous.
Snapchat led the way on a few fronts this year, forcing Facebook and Twitter to react. First, vertical video. People hated vertical video until Snapchat made the format a key part of its business. Now Twitter, Facebook and Instagram have posts that take advantage of vertical imagery and video. Twitter's Moments section and Facebook's Instant Articles followed Snapchat Discover. Snapchat's Live Stories, which aggregate user video shared from the same special events or locations, were met by a similar feature from Instagram.
Snapchat is more than a messaging app.
Snapchat started as a simple messaging service: Snap a picture, send the picture, picture disappears. This year, it added media to the mix. Publishers like ESPN, BuzzFeed, Vox, IGN and Cosmo are running Discover channels with articles, charts and videos. Live Stories share videos from cities around the world and special events like NFL games and awards shows. Top Snapchat accounts, run by publishers, personalities and brands, are using the service to broadcast their content to thousands of followers. And finally, Snapchat started letting Discover publishers post links to their content from outside social networks like Facebook and Twitter.
Snapchat's CEO is comfortable in fur.
Evan Spiegel embraced his high-society status this year not only with a sprawling fashion spread in Italian Vogue, but appearing on "Late Night with Stephen Colbert." Spiegel's shoot with Vogue didn't slip by without a few jokes: Recode compared the outfit choices to Fonzie, Austin Powers and loud dressing sportscaster Craig Sager. Spiegel also landed a high-profile interview in the early days of Colbert's new show, where he discussed why the 2016 White House race will be the Snapchat election.
https://digiday.com/?p=152164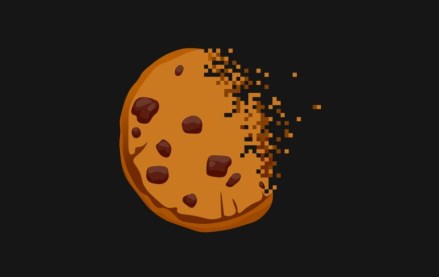 September 21, 2023 • 9 min read
Publishers who attended the Digiday Publishing Summit opened up about their top challenges, concerns and curiosities during closed-door, anonymous town hall meetings.
September 21, 2023 • 4 min read
WBD is seeing ad revenue growth from its YouTube channels and engagement on Threads surpass performance on X.
September 21, 2023 • 4 min read
Powering all of Amazon's hardware is an updated large language model, that could help connected devices actually be smarter.