This is the fourth story in the series "The Retailer of the Future," which examines how retailers are innovating to meet the mounting expectations of the digital consumer. It is brought to you by Neustar, a real-time, cloud-based information and analytics provider.

---
The technology that retailers wield has become something of a double-edged sword. Consumers now enjoy unprecedented flexibility and convenience in their shopping. Some go so far as to treat traditional stores like showrooms for goods that will ultimately be bought online. The flipside is that retailers' embrace of digital technology has granted previously unavailable insights into their consumers' shopping habits.
This data is collected in the name of retailers better serving their customers, but it's a fine line between providing quality customer service and making consumers feel like they're caught in a sci-fi dystopia ruled by all-knowing corporate overlords. Here, then, is Digiday's attempt to answer the lingering questions about where the line lies between an improved retail experience and an encroachment on privacy.
What kind of information are retailers collecting?
A recent walk through the showroom at the National Retail Federation's annual convention in New York revealed the borderline creepy ways retailers now track how consumers maneuver through stores. Tech vendor CountWise was touting a platform that uses video cameras to recognize when customers walk in and out of a store and keeps a running tally of capacity. NEC showcased its ability to use Microsoft's Kinect device for facial recognition purposes. Platforms like Google and Foursquare are already using smartphone location tracking to determine when their users enter brick-and-mortar locations. Chains like American Eagle, Apple and Macy's are installing beacons — Bluetooth-powered devices that can detect and communicate with smartphones — in order to monitor how customers move through aisles and send them ads as they do. Qualcomm's beacon software can be used to see whether a consumer was at a competitor's location.
"If I go to certain locations in stores, that's good data for behavioral targeting later on," Huge CEO Aaron Shapiro said. "You go to a store, and three days later you see an ad for that store when you're browsing the Web." In brief, retailers are looking for whatever technological advantage they can find.
How does this benefit consumers?
The thought is that the more information a retailer has on a customer, the better it can tailor its advertising and in-store shopping experience. Beacons and facial recognition technology will allow stores to identify their most loyal shoppers and shower them with attention and special offers. Retailers can identify new shoppers, too, and offer them the service they need. Since a majority (approximately 80 percent) of in-store shoppers use their smartphones while in stores, according to Huge CEO Aaron Shapiro, they stand to benefit from receiving relevant ads or product information served there. The tradeoff is that consumers must relinquish personal data — such as location, email address, Facebook information or actual face information — to take advantage of those services.
Do consumers want to relinquish this data?
Maybe. Dan Auerbach, formerly of the non-profit Electronic Frontier Foundation, said that many consumers opt in to sharing such data without being entirely aware of what they're sharing. "I think there's a gap between user expectations and what apps are really doing." In the case of in-store tracking via video cameras, consumers don't have much choice beyond staying home. Shapiro said that while brands should be wary of privacy concerns, society is generally becoming less worried about sharing personal data.
"While privacy is an issue for older generations, for post-digital consumers, it's not that big of a deal,"Auerbach said. "They're kind of a living in more transparent world."
What is and isn't acceptable data to collect on consumers?
Consumers tend to be illogical about where the line is between acceptable data collection and overreaching, Razorfish's vp of strategy Jason Goldberg said. Goldberg pointed to how consumers were upset with Nordstrom when they discovered the retailer was using Wi-Fi to track shoppers within its stores last year. And yet, there appears to be no uproar over retailers' use cameras to conduct the same kind of analytics.
"There does not appear to be a rational distinction between tracking phones versus tracking faces," Goldberg said.
How do brands avoid scaring consumers?
Dirk Rients, director of mobile at DDB, said the best way is for brands to be entirely transparent about what data is being collected and how it's being used. Rients referenced his recent trip to an Apple store as an example of how in-store tracking should be conducted. Apple asked him to opt-in to location sharing for his Apple Store app, explicitly telling him it would track his movement through the store in order to service him better. The app did just that, providing him contextual information on Apple products and alerting him when to approach the Genius Bar for his appointment. "It has to provide some value," he said. Otherwise, consumers will cut off whatever data they had been sharing.
https://digiday.com/?p=62501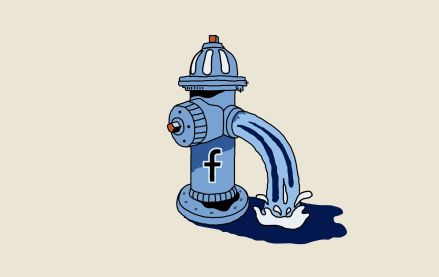 October 4, 2023 • 5 min read
•
•
Publishers are still feeling the effects of a change Facebook made in May that caused a steep decline in referral traffic. Nearly four months later, publishers aren't sure when — or if — that traffic will come back.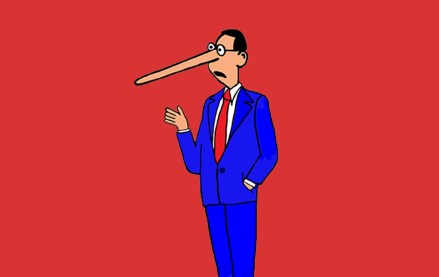 October 3, 2023 • 7 min read
•
•
A new definition for MFAs is available but the vague nature of the guidelines is leading to a lack of standards that might prevent adoption.
October 2, 2023 • 1 min read
•
•
The publishers who attended DPS were focused on the potential upsides of applying the technology to their operations while guarding against the downsides.