2016 Year in Preview: The cable bundle is dead. Long live the bundle
December 14, 2015 • 5 min read
•
•
Download Digiday's full 2016 Year in Preview PDF here.
A word of caution before your next Netflix and chill session: All that fresh content you've gotten used to streaming is about to get a little less, well, fresh.
For most cord cutters, a subscription to Netflix, Hulu and Amazon will give them access to almost every TV show currently on the air. But as more TV networks and individual studios launch their own streaming apps, they will start to restrict how much content they put on third-party streaming services, thereby creating a larger universe of apps that consumers will have to choose from. The result: More choice, maybe, but at greater cost.
The TV industry has long used the quandary of too much choice to keep the cable bundle thriving. The idea: instead of customers choosing and paying for individual TV channels, they'd prefer to pay just one fee for a package that includes their favorite channels. But the bundle is now bloated as many pay-TV subscribers are paying upwards of $100 or more for hundreds of channels, most of which they don't watch. It's one of the many reasons contributing to the rise in cord-cutting.
Except video apps — the TV channels of tomorrow — are likely to go the route of the bundle.
Recent remarks made by the chief executives of Discovery and Time Warner show how wary content owners have become of third-party streaming services like Netflix. "We are evaluating whether to retain our rights for a longer period of time and forego or delay certain content licensing," said Time Warner CEO Jeff Bewkes in November. "It's just not rational that all of us in the content business sold our content to a distributor and have allowed that distributor to gain so much share and offer it without our brands," said Discovery CEO David Zaslav in September.
In both instances, the executives were referring to how Netflix and Hulu have amassed a huge audience — more than 69 million subscribers for Netflix; almost 10 million for Hulu — largely off of other people's content. To be sure, the content owners have been well-compensated — Netflix alone is expected to spend $6 billion on content in 2016 — but that money has come at the expense of eroding live-TV viewership.
For instance, according to a study by Symphony Advanced Media, during this fall season, millennials are only watching live TV 30 percent of the time. An additional 30 percent of viewing is happening outside of Nielsen's traditional three-day and seven-day measurement windows, which include viewing on VOD, DVR and streaming platforms. Anecdotally, network executives have said that as much as 30 to 40 percent of overall viewership is happening on a time-shifted basis.
That's a lot of viewership unaccounted for by Nielsen ratings, which is the currency the TV industry uses to price and sell ads. Nielsen's inability to integrate digital viewership into its TV ratings was a key reason why networks licensed their content to streaming services (who were willing to pay) instead of building their own video apps. It's also why they restricted access to their channels and content on TV Everywhere apps from pay-TV distributors like Time Warner Cable.
This will change as Nielsen rolls out its total audience measurement product. Now networks will be more willing to put content on their own platforms — as well as distribute via TV Everywhere — than they were before.
"Now that Nielsen says it can count it, the more places you allow people to watch it, the more money you can make," said Alan Wolk, senior analyst at The Diffusion Group.
For consumers, this will mean a lot more options. But here is where it gets messy: More options means a lot more apps that consumers have to pay for individually. This is precisely the reason why the cable bundle will remain intact. "Some kind of bundle makes sense," said Bernard Gershon, president of GershonMedia. "I don't want to sit here and have to separately buy Hulu, Netflix, Vessel, Amazon."
And to be clear, the bundle will help the networks, too. "They will be starting at zero subscribers," said Wolk, of networks that choose to launch their own apps. "Then it's about marketing the service, getting people to sign up and use it habitually and then selling advertising against it. It's not 'Field of Dreams,' where if you build it they will come."
All of this creates a clear opportunity for existing pay-TV distributors like Comcast and Time Warner Cable.
"The key thing in all of this is that the same companies that sell you pay-TV also own broadband," said Wolk. "You don't want to buy our traditional package, great, we'll sell you this other package which gives you HBO, Netflix, ABC, NBC, Discovery. They'll let you cobble something together, because in the end it's a win for them — it keeps you in their ecosystem."
The re-bundling has already started. Dish Network's Sling TV already offers a few dozen channels for $20 per month. Comcast offers a small traditional pay-TV package for $50 per month. Last week, Amazon launched a bundle option that includes Showtime, Starz and apps from a variety of Web video companies. And even Hulu and Showtime are offering each of their streaming video services together for $2 less than if consumers bought them separately.
The bundle is here to stay. The only thing that will change? Distributors will be bundling apps, not linear channels, in a variety of packages targeted to different consumer types.
"There will be opportunities for Sling TV and others to create demographically-targeted bundles," said Gershon. "It could be the yoga mom bundle, or the sports bundle, or the post-college kid 'Jackass' bundle."
Images via Netflix
There are nine more looks forward from Digiday's editors and reporters as part of our 2016 Year in Preview series. Download the full series here.
https://digiday.com/?p=148437
October 2, 2023 • 1 min read
•
•
The publishers who attended DPS were focused on the potential upsides of applying the technology to their operations while guarding against the downsides.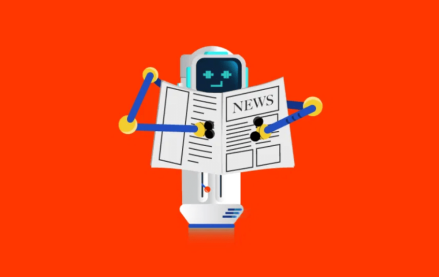 October 2, 2023 • 4 min read
•
•
Now that ChatGPT users can surf the internet for information, some publishers are reconsidering the weight of the issue.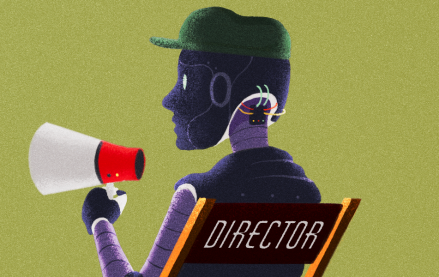 October 2, 2023 • 5 min read
•
•
As Meta makes celebrity-like chatbots, ChatGPT learned to "hear," "see" and "speak" while Spotify is piloting AI-translated podcasts.