10 million subscribers in, WatchMojo aims for more YouTube growth
December 8, 2015 • 3 min read
•
•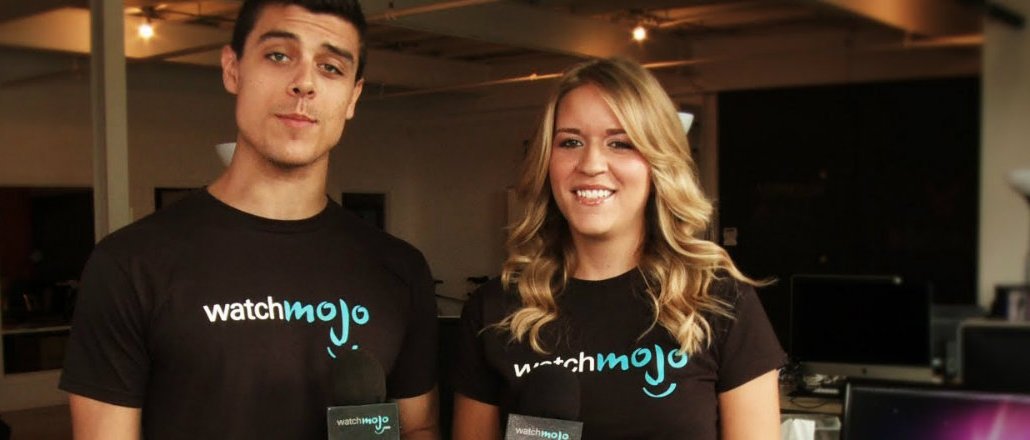 With more than 10 million subscribers, WatchMojo is one of the biggest channels on YouTube. But the listicle-loving video publisher still has two key areas where it wants to grow: content made for women and foreign viewers.
In early 2016, WatchMojo plans to roll out a collection of new YouTube channels dedicated to these audiences, including a channel for women and seven foreign-language channels for French, Dutch, Portuguese, German, Polish, Korean and Chinese audiences.
Editorially, these channels will be the same as the main WatchMojo channel, which has grown from 1 million to 10 million subscribers in the last two years by rolling out hundreds of list-based videos each month. According to WatchMojo CEO Ashkan Karbasfrooshan, his staff of 25 full-time employees and more than a 100 more freelancers produces more than 180 videos every month covering pop culture and "infotainment" topics like "Top 10 Unexpected Movie Deaths" and "Top 10 Controversial Symbols."
These videos have minimal production value — a couple thousand dollars per clip, said Karbasfrooshan — and rely heavily on unlicensed video footage and images from content owners under fair-use principles. WatchMojo also has existing relationships with movie studios like Warner Bros. and Universal and is often asked by them to feature their content in its lists, said Karbasfrooshan. "The marketing departments of those firms [often send requests] to promote their releases," he said.
The result has been huge viewership for WatchMojo on YouTube. In addition to 10 million total subscribers, the publisher said it did 218 million views in November, with viewers watching nearly 1.3 billion minutes of content during the month.
Except, most of that viewership is happening among millennial males on YouTube. According to Karbasfrooshan, 85 percent of WatchMojo channel subscribers and 67 percent of monthly viewers are men between the ages of 18 and 34.
To WatchMojo, this means there are a lot of female viewers up for grabs. Hence the creation of a women's WatchMojo, called MsMojo, launching in early 2016. It will focus on a creating original lists across both broad topic areas such as "Top 10 Workout Songs" to more female-specific interests such as "Top 10 Christina Aguilera Videos."
WatchMojo is opting for an all-new channel because it feels its flagship channel is well-established among men.
For instance, WatchMojo.com has a suggestions section that allows users to recommend and then upvote or downvote potential ideas for videos. Like many video makers on YouTube, Karbasfrooshan said this feature has been key to driving WatchMojo's success on the platform, as users feel they have some ownership of the content. Every month, hundreds and thousands of viewers — WatchMojo's core fans — make suggestions or vote on ideas.
The problem, however, is that ideas that would cater more to females would not receive the same level of upvotes as other, more male-centric ones, which made it harder to justify putting that content on the main channel.
"We were getting a lot of suggestions that we felt was off-brand," said Karbasfrooshan. "If we do a list of the greatest movies of all time, the list might not be too different. But there are certain topics that would be different if it was made for men or women." There are also certain lists — for instance, the greatest Christina Aguilera songs of all time — that would probably get more female viewers, he added.
The MsMojo channel will join a growing list of foreign-language channels that WatchMojo also hopes to roll out over the next few months.
With 40 percent of WatchMojo viewership coming from the U.S., Canada, U.K. and Australia, there is certainly room for WatchMojo to grow by targeting non-English-speaking countries.
It just launched Spanish version of WatchMojo and will next re-launch a French version. The company also has other versions, including in Dutch, German, Polish, Portuguese, Korean and Mandarin, in the works. In some cases, WatchMojo will partner with local media companies to program and create original content for these channels.
"If you're a personality-driven channel on YouTube, your way to grow is by launching another channel — Joe does video games, Joe does this," said Karbasfrooshan. "For us, this is the smartest way to grow on YouTube."
https://digiday.com/?p=150543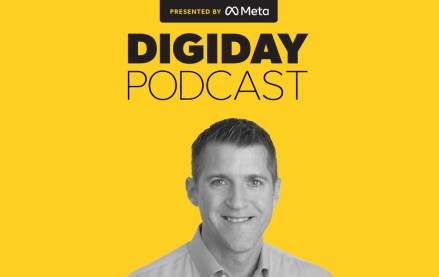 November 28, 2023 • 4 min read
Google's vp of global ads is confident that cookies will be gone from Chrome by the end of next year, despite all the challenges currently facing the ad market.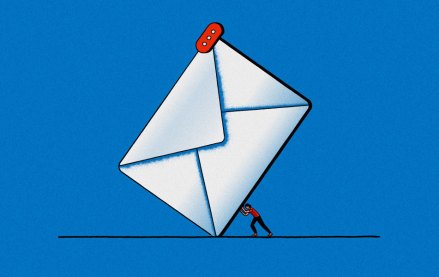 November 28, 2023 • 6 min read
Some email newsletter platforms' click-through rates are actually click-to-open rates, which are measured against the number of emails opened rather than the emails sent. But buyers seem to prefer it that way.
November 24, 2023 • 5 min read
Publishers' events businesses picked up pretty significantly during the back half of this year — and they will focus on sustaining that lift into 2024, according to Digiday+ Research.