This is the final article of a four-part series exploring the characteristics of the CMO of the future, brought to you by [x+1]. Please visit here for profiles of Nissan's Erich Marx and GE's Linda Boff.
In a world that sometimes seems divided between liberal arts majors and math students, Shiv Singh straddles both worlds. In fact, he majored in information technology at Babson College in the mid-1990s but also did a minor in creative writing. The PepsiCo global head of digital went on to get a graduate degree from the London School of Economics, but he's also authored a book and is the publisher (with his mother) of "Sommelier India," the country's first and only wine magazine.
"My mom was and is in publishing her whole life, and my father was a banker, which helped me develop both right brain and left brain," he said. "This helps in marketing, especially in digital marketing, because there is a very measurable side to it."
Singh has brought that approach to his work. As social media lead at Razorfish, he was one of the first to try to quantify the impact of social connections by developing the Social Influence Marketing score for brands in 2009. Since joining PepsiCo in 2010, Singh has taken that same approach, applying rigorous analysis to the beverage giant's digital marketing while still pushing forward in new areas.
"He is one of the sharpest guys I've met — he's extremely analytical," said Mark Silva, former svp of emerging platforms at Anthem Worldwide, who worked with Singh on a Lipton campaign not long after he started at Pepsi. "He's representative of a kind of new guard."
Singh has been at Pepsi for three years now, but before that he spent 12-plus years in the agency world as head of social media at Razorfish. About five years into his career at Razorfish, Singh realized how much he didn't know and wanted to learn about how people think and interact after talking to his girlfriend at the time (and now his wife) who was a psychologist. Singh decided to take a sabbatical to get his graduate degree in social theory and new media at the London School of Economics.
After returning from his sabbatical, Singh wrote "Social Media Marketing for Dummies" and helped Razorfish create something called the social influence marketing score, the SIM score. The SIM score was created as a way for brands to measure how well they are being perceived online and to figure out what they need to improve.
"My belief is that brands have to be active participants in culture in ways that strengthen their presence in customers' lives," said Singh.
Singh didn't foresee switching to the client side from the agency side, but when Pepsi recruited him in 2010, he saw it as an exciting challenge to be at such a large company and have the opportunity to have an impact on how the monolithic brand approaches digital.
"When you are on the agency side and you are a senior leader on the digital side, you feel what you do is mission critical," said Singh. "When you are working for a 300,000-person company and the company is about selling food and beverages in the physical world, digital is very small piece — it's humbling in a very healthy way."
One of Singh's main focuses in his role at Pepsi has been using social and more real-time marketing efforts to make Pepsi part of everyday cultural conversations. Pepsi has historically relied on celebrities as an entree to popular culture. That's continued, but that's now been complement with a strong digital component. After all, popular culture and digital culture are pretty much the same thing.
"Shiv brings forward-thinking on how to connect culture and digital to drive authentic conversation around our activations," said Javier Farfan, senior director of culture and music at Pepsi.
Since Singh's arrival at Pepsi, the brand has been much more involved in social media and creating cool digital experiences like the Pepsi's "Live Now" campaign last year, which involved a Twitter partnership to create new ways for Twitter users and music fans to find new artists, listen to music, watch music videos and even see free live-streams of a series of pop-up concerts popular artists.
"He's made social media a reach mechanism for Pepsi, which is a big deal," said Ian Schafer, CEO of Deep Focus. "It's become a primary media channel for them, and that's no laughing matter for a company of that size. They've learned how to be more efficient with digital; that's been his hallmark there."
https://digiday.com/?p=32765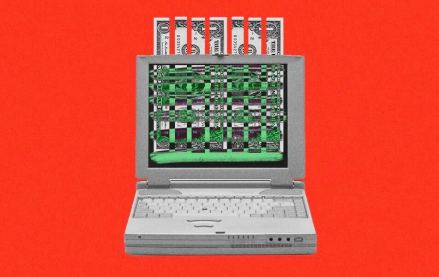 December 5, 2023 • 5 min read
Agency clients still see programmatic as an important part of their marketing budgets. But, overall, the uncertainty around programmatic could be causing them to lose confidence in online display ads as a marketing channel, and, as a result, agency clients are investing less in online display.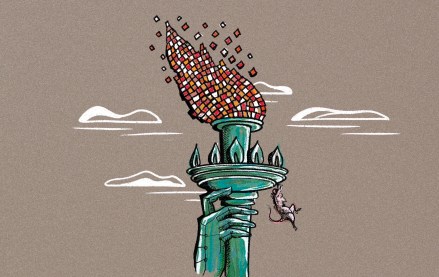 December 5, 2023 • 3 min read
There's a global AI race and different regulations in different countries might be slowing down – or speeding up – innovation. Here is a breakout of how regulations are being shaped on both sides of the Atlantic.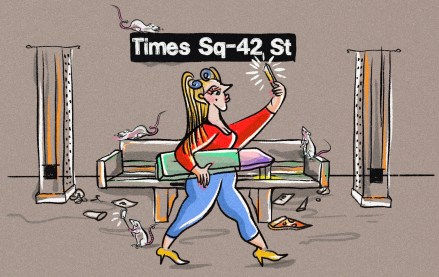 December 5, 2023 • 6 min read
Virality may mean something is simply viral within that niche rather than hitting a level like the Ice Bucket Challenge.