Wilkinson Sword started life in 1772 selling arms — literally swords — to London's ruling classes. Today, the brand is owned by Edgewell Personal Care and better known for selling razors and other personal care products across Europe.
It's a cut-throat time for razors, though. The seemingly unstoppable rise of the beard have dented shaving-product sales. Those still competing for clean-shaven customers must tackle Gillette, with its 69 percent market share, and the influx of "shave clubs" offering home delivery at a discount.
Not only that, but they are chasing an audience that's increasingly hard to reach on traditional channels: men aged 18 to 35.
Here's what Wilkinson Sword is doing to slice through.
Playing up its heritage
Adland has delivered a flurry of "legacy" content as more brands seek to play up their founding story. It's partially driven by consumers' appetite for authenticity in a sea of cynicism around brands.
A recent study from Cohn & Wolfe found just 7 percent of U.K. consumers felt brands were "open and honest," while nearly 90 percent of consumers would reward a brand for being authentic.
"The younger generation is much less trusting of brands. We have to create more meaning, more [depth] about who we are and what we do," Lucy Oxley, Wilkinson Sword's marketing manager for northwest Europe, told Digiday.
With its latest campaign, the brand is harking back to its sword-making days by sponsoring Great Britain's fencing squad.
In the run-up to the Olympics, the brand is pushing out social content with the team on Twitter and Facebook under the #ReadyToDuel hashtag. There's also been a live activation at London's Waterloo station, which saw passers-by sword fight villains on a green screen and share their snaps on social media.
"We haven't just badged the sport; we've got real meaning and history there," Oxley said. 
Experimenting with Snapchat
To reach that all-important 18-to-35 demographic, Wilkinson Sword also created a Snapchat filter in partnership with its agency Social Partners. The overlay, which shaved users' beards into different facial styles using a fencing sabre, took about four weeks to execute.
Mr @JAA_DAVIS! You tried out our new @Snapchat lens yet? We think you'll enjoy. Have a go & tell us what you think! pic.twitter.com/Pf9TvoHfFp

— Wilkinson Sword (@WSStyleSociety) June 2, 2016
In its 24-hour life on Snapchat's filter list, it was used 7 million times. The average play time was 25 seconds.
More brands are looking to Snapchat for a way to extend their reach with youngsters (even as the "olds" climb aboard). Oxley noted that TV is difficult and expensive, so the platform is cost-effective on metrics like reach and engagement.
"We worried that people wouldn't get to the end of the filter, when we were making it. But we found that if the filter is engaging enough, people will spend the time with it," she said.
Getting smarter with Facebook
Following feedback from its social listening, the brand is now changing its tack on content. Video is on the rise, and Wilkinson Sword has found its audience responds to rich imagery.
That's why it's now experimenting on its paid-media posts with slow-motion fencing videos and GIFs. "It's about finding ways of taking a beautiful sport and making it even more visually engaging," Oxley said.
Another key challenge for the brand is to prove its products. Consumers are increasingly reliant on reviews from peers when they make purchasing decisions. So the brand has set up a reviews section on its Facebook page. Customers who fit its profile are targeted with free samples. It gives out between 10,000 and 50,000 per campaign. A "good number" translates into repeat purchases.
Doing less, better
"Probably our biggest challenge is getting cut through on the big channels. As more and more brands use them, the costs increase," Oxley said.
But rather than vying for share of voice (and against bigger budgets, too) on all social media platforms, the brand is rolling back its presence. The mantra is "fewer, bigger."
It used to create content for Tumblr, Instagram and Pinterest, but found the team was spread too thin. Its following on Instagram, for example, is only 112 people. Now, its core priorities are Facebook (130,310 likes) and Twitter (6,136 followers), where it's more popular. If it's relevant, it will post it.
"It has certainly allowed us to be more rigorous in measuring what we do as there's less data to be looking at," Oxley added.
https://digiday.com/?p=187373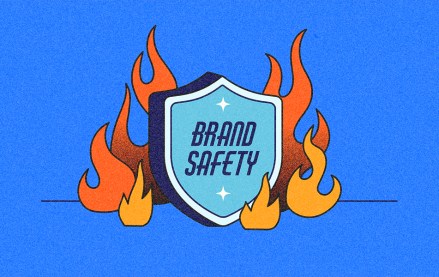 November 28, 2023 • 6 min read
"Major brands' search ads can appear on piracy, pornographic and sanctioned websites," research claims.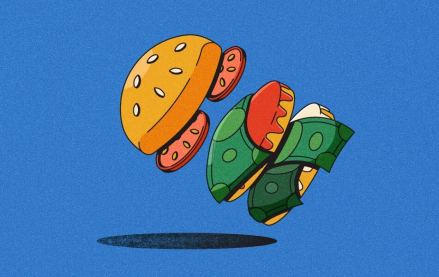 November 28, 2023 • 6 min read
As more influencers look to get into food content creation, brand opportunities are following.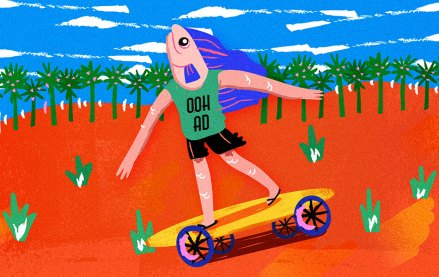 November 28, 2023 • 7 min read
As major marketers like Maybelline experiment with faux OOH, more marketers are open to the idea.