Why big banks are helping financial tech startups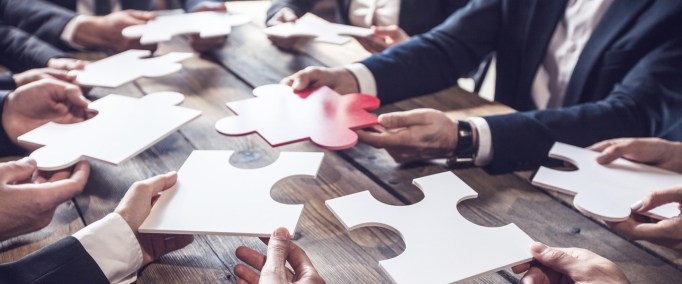 Financial technology has been called a disruptive force for big banks, but the growth of startup accelerator programs shows how banks are trying to change that conversation.
Finlab, short for Financial Solutions Lab, is an 8-month startup accelerator program funded by JPMorgan Chase and run by the Center for Financial Services Innovation. It just sent out its third call for applications from financial technology startups working on tools for underserved populations. It's an example of how banks are now partnering rather than competing with startups — a trend that's grown quickly over the past couple of years.
You have read the maximum number of free articles.
Digiday
+

Membership

Subscribe now for access to unlimited Digiday content, premium research reports, exclusive newsletters, invitations to member-only events and more.
This content is available exclusively to Digiday+ members.
Digiday
+

Membership

Subscribe now for access to unlimited Digiday content, premium research reports, exclusive newsletters, invitations to member-only events and more.
"First and foremost, these big companies need to show that they can play nice with startups — that they're investing directly or indirectly in startup efforts," said Ryan Gilbert, partner at San Francisco-based Propel Venture Partners.
An accelerator program helps early-stage companies develop ideas beyond the concept phase. The goal of these programs is to develop outside talent or new products that would be hard for banks to do quickly on their own. Most major banks have their own programs, including Barclays, Wells Fargo and Citibank. Chase has a couple of them, including an "in-residence" program along with Finlab.
Advertisement
"The driving motive is where we as a firm can contribute our assets and our expert networks to help some of these early-stage financial technology innovators get to the next level," said Colleen Briggs, executive director of community innovation at JPMorgan Chase. Banks also have the added advantage of working closely with nimble startups in technology, which opens up a new pool of talent to them in an industry in flux.
Finlab began two years ago, and winners get $250,000 of capital, one-on-one mentorship and networking opportunities. About eight or nine winners are picked each round. Winners participate in a series of workshops across the country on how to grow their businesses, including a session on regulation.
Participants say they've benefited from introductions to contacts in business, government and nonprofits.
"If you need a banking relationship, it can take upwards of 18 months to partner with them — they have to vet you and see if you're worth the risk," said Alex Marlantes, CEO of Everlance and a member of Finlab's second graduating class. "What this program does is let you partner with them. They also help you get a seat at the table with regulators."
Advertisement
One early success story was the bill-payment app Prism, part of the program's first class. Within a year of joining Finlab, the company was acquired by PayNearMe — a milestone that was possible due to the mentorship that the program offered, said Tyler Griffin, who is currently entrepreneur-in-residence at the Center For Financial Services Innovation (and co-founder of Prism, which he has since left).
Big banks are likely to keep supporting these programs — not only for relationship building, but also because startups are working on areas major banks aren't addressing, said Gilbert.
"We'll see more and more companies saying, 'Well we want to be part of this — it's our way of learning about the startup ecosystem and showing that we're good partners.'"
Sign up to get the day's top stories at 6am eastern.