What's ahead: Marketing implications of the economic outlook
May 10, 2022 • 5 min read
•
•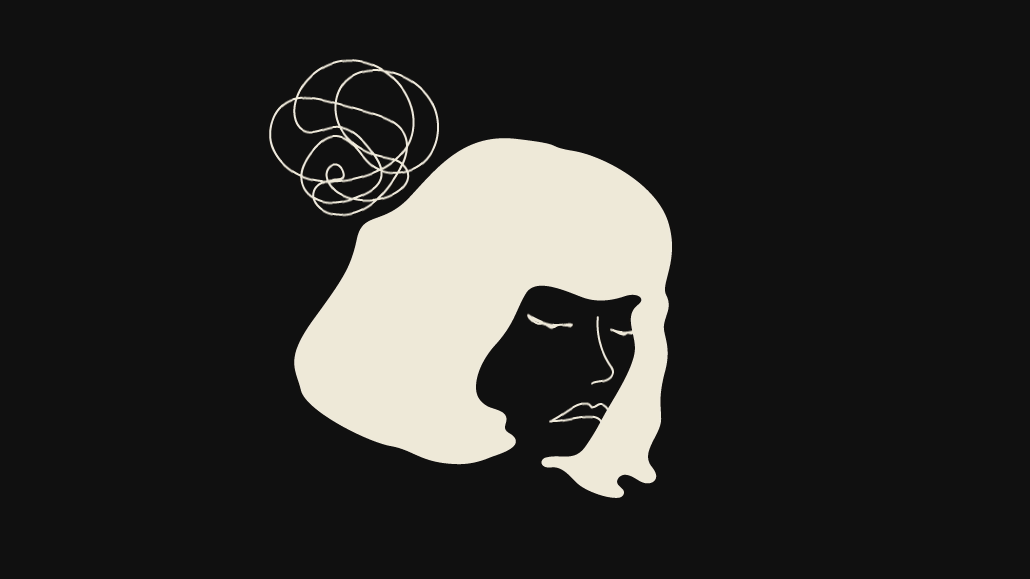 Ivy Liu
With seemingly strange things happening in media from streaming struggles to advertising amid rampant inflation, marketers say there are no simple answers.
Here are the key points:
A recession in the near term is possible, but not probable
Everything is cyclical, and nothing more so than advertising and media. It's an old adage but advertising is a bellwether for the economy, and with many of the large media companies catching a cold in the opening months of the year, you can almost guarantee that a recession is looming.
Emphasis on the almost. That is to say, a recession isn't necessarily around the corner. Consumer spending, investment and job growth remain healthy — for now at least. Still, marketers are feeling jittery. They know things are going to get worse before they get better. That's an unavoidable truth of rampant inflation. More people are more price sensitive. But they're not that price sensitive. Otherwise, some of the largest advertisers wouldn't be so confident in their ability to pass price hikes on to retail customers directly and consumers indirectly. They said as much on recent earnings calls.
Time and again CPG CEOs were questioned on whether the fact that the overall cost of gas, food and other everyday items is increasing at its fastest rate in more than 40 years would stunt their ability to grow, and each time they downplayed it. The view being that people are still prepared to pay those high prices even if they don't like it.
No wonder marketers aren't panicking just yet. Advertising budgets continue to be managed at relatively fixed percentage levels of newly increased revenues, leading to higher advertising budgets. Indeed, IPG's Magna unit, one of the three principal advertising prognosticators among the agency holding companies, revised its growth estimate of total 2022 U.S. ad spend to be a slightly more sobering 11.5 percent compared to last year. That estimate would still put spending at $320 billion — marking the first time U.S. ad spend is expected to break $300 billion, but one percentage point less than the 12.6 percent it had forecast before Russia's invasion of Ukraine.
"There is doom and gloom but it's not totally warranted," said Brian Wieser, GroupM's global president of business intelligence. "Last year was an unprecedented year of growth, and this year we're likely to see what will almost be an unprecedented year of growth. The problem is a relative one because if the market decelerates from 25% in the U.S., or in the case of the U.K. from 40%, to something like 10% then that might feel bad but its way stronger than any other normal year."
The question is how long can those price hikes continue to defy gravity? The income squeeze is getting tighter and there are fewer people by the day who are able to afford the level of borrowing they either want or need. Simply put, it's the uncertainty that makes inflation hard to grapple with, not the actual thing itself.
A tough job just got tougher
Big profits are becoming even scarcer for the largest media businesses. How scarce? Enough to show that the bloom is off the rose for streaming. For all the excitement around the business model, it has not created any real free cash flow for its main stakeholders. On the contrary, it has incinerated billions of dollars with no end in sight. And yet investors were happy with this cash burn for years as long as it drove subscribers. So Netflix pumped billions of dollars into programming, playing it by the numbers, while its rivals tried to figure out a transition to the new era of consumption that would not break legacy media's spine. Whether it can be done remains to be seen. But the signs don't look good. That much was clear when media CEOs recently reflected on their struggles so far this year. Some fared worse than others, of course, but they're all grappling with the same problem: the cost of content continues to soar as it becomes harder to hold on to subscribers. Or to put it another way, the momentum gained by streaming services during the pandemic is proving hard to sustain.
The glass-half takeaway from these updates: these services should at least still continue to grow — just not as fast as they have done. A bleaker conclusion is that the business of streaming — and more broadly media — is becoming even less profitable. No wonder advertising is no longer as dirty a word as it has been in these circles. Netflix and Disney are both pursuing advertising models for their own respective services as a way to kickstart momentum.
"Our research indicates advertising will continue to provide improved consumer access and choice in where and how they consume media content and will remain an important part of the media and entertainment value chain," said CJ Bangah, a partner at PricewaterhouseCoopers. "Advertising, and broader industry business models, will evolve in the coming years given the current environment. We forecast enhanced attention on ad relevance, performance, measurement and consumer centricity in the coming years that will transform the role advertising plays in the broader entertainment and media ecosystem."
A window of opportunity
Downturns aren't bad for everyone — especially in an economy as volatile as it is. Remember, this slowdown has been brought on by a glut of money that supported the world economies during the pandemic and the uncertainty that is now hitting markets due to political events, said Paul Coggins, CEO of mobile advertising firm Adludio. The current incumbent media leaders tend to capitalize on ad revenues and subscriptions for their investors, rather than investing huge amounts into innovation, he added.
"So what we are likely to see from the upcoming recession is the next media challenger brands coming to the fore, which is ultimately good for competition, good for consumers and good for the advertising and media ecosystem," said Coggins. "Web 3.0, for example, is the new frontier, yet there is no one business owning the hardware or delivering a solid consumer user case."
Expect that to change sooner, not later, given the amount of money pouring into defining the metaverse. And whilst the likes of Facebook are already investing funds into this, the winner is actually likely to be an unknown startup, said Coggins.
https://digiday.com/?p=447528
December 8, 2023 • 3 min read
For Atlas Creative, expanding into Roblox is not solely a play to scale up. The company believes there are concrete benefits that will come with having a hand in multiple metaverse platforms.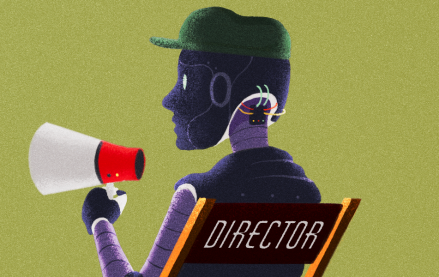 December 8, 2023 • 5 min read
Since ChatGPT became a breakout hit, the names of numerous AI companies and products have entered the cultural vernacular.
December 8, 2023 • 4 min read
Even as linear TV ad spend declines, 23andMe is reinvesting in the channel to boost brand awareness.